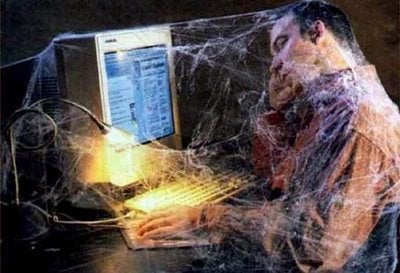 All of us are guilty. Sometime during the day, we decide to ignore our to-do list and instead e-mail our homegirl about last night's Grey's Anatomy episode. Or we pause our looming project to get a YouTube or Facebook fix.
While chilling on the company clock might seem like a working person's right, all those mental breaks are costing you. According to Kathleen Alessandro, president of the consulting firm Energized Solutions, in Dearborn, Michigan, "E-mail pings, phone calls, blogs, IMs, texts, cubicle chitchat, and undefined meetings are taking an enormous chunk out of your plan for a productive day."
Alessandro estimates that one intrusion occurs every seven minutes and lasts an average of five minutes (including the time it takes to remember what you were doing before the interruption). That means up to 68 disruptions a day. All told, that's 340 minutes, or 5.6 hours, gone from every day.