When the folks at Audi contacted me here at HuffPostTech and asked if I wanted to test drive the new A7, I thought maybe they had meant to email our friends over at AOL Autos.
But when I saw the list of the gadgets and gizmos available for the 2012 A7, I knew that their message really was for me.
Fully-equipped for just a shade under $60,000 and on sale as of the first week in July, the A7 is a tech-lover's dream car, with several totally integrated technological features, such as:
3D Google Earth aerial views on the above-dash GPS-system.
A "Head-Up Display" that projects speed and turning directions onto the windshield in the driver's line of vision (so that the driver doesn't have to look down, thus keeping his head up).
In-vehicle WiFi connectivity for up to 8 devices.
A touchpad system with handwriting recognition, allowing the driver to write out phone numbers, addresses, or the names of restaurants, hotels, and more with his pointer finger
...and much more. The 2012 Audi A7 isn't just plugged in; it is the computer.
We'll be back with a video of all this stuff in action soon, but for now, feast your eyes on some photos of some of the A7's most nifty technological features.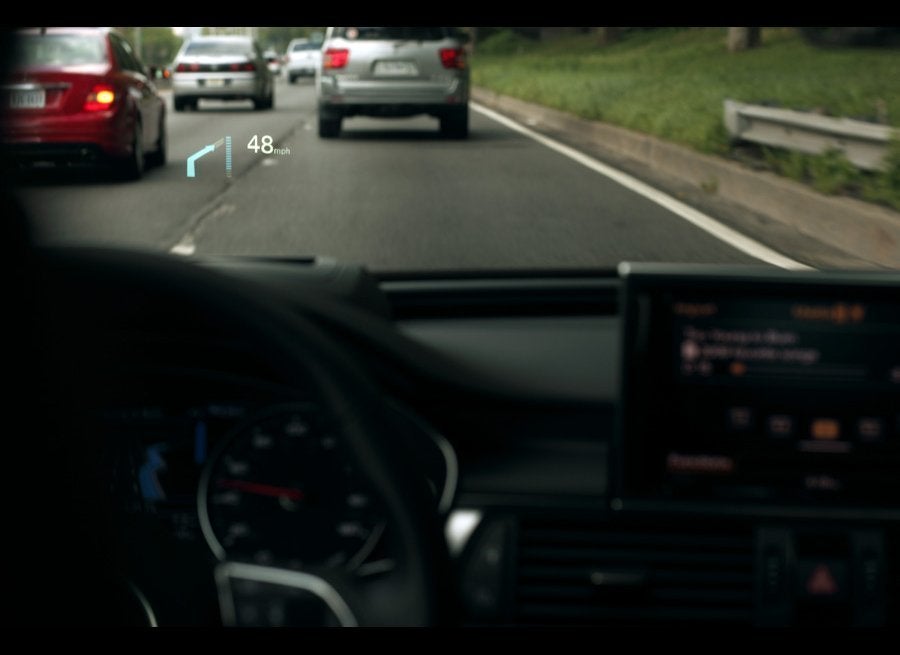 Tech Features In The 2012 Audi A7
Related
Popular in the Community