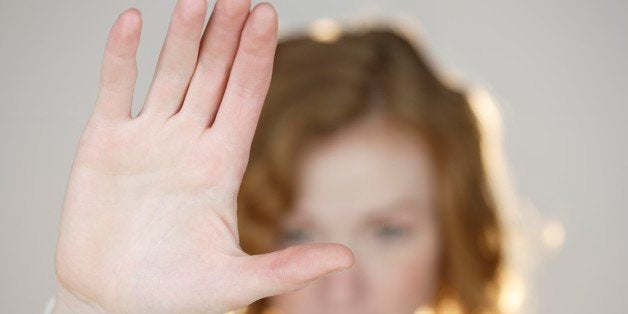 You don't have to be a dating coach for long before you start noticing patterns or hearing basically the same stories over and over again...sometimes by the same client who just doesn't learn and sometimes by every single person you meet. Before I myself worked with a coach to get some tools, and then committed to figuring out a way date more intentionally and mindfully, well, sometimes these were my stories, too! When I first started dating again after my 18 year marriage was completed, I was like many folks out in the dating pool... I didn't have a clue. In fact, I guess you could say I didn't even really notice the difference between sinking and swimming, which is precisely why these bad dating habit are making you feel like you're lost in a sea of confusion without a life-jacket.
1. Stop Waiting to Be Chosen.
Ladies, we are the worst at this... while there are a few men who think this way too, because we like to be pursued our thinking it totally jacked up here! When one of my clients texts me after a first date to recap, she usually tells me more about her thoughts on if HE likes HER. She will tell me if he mentioned seeing her again, if he went for the kiss or not and all of the other data she was analyzing to figure out if HE liked HER. She often forgets to analyze if she likes him or not before telling me she's granting him a second date. I will ask her "Did you want to kiss him?" The answer is more often a delayed no than yes because she forgot to even think about it. It's all well and good to be conscientious about not blindly hurting other people, but you can't start off on date one with that being your main concern and total disregard for your own feelings. This is a time to put yourself first girl, just do it kindly!
The good news is... YOU GET TO CHOOSE! You get to decide who you like, who you want to kiss, who you want to know more of and find, what Mark Manson says in my favorite dating article, your "Fuck, Yes or No!"
2. Stop Trying to Make Someone Into Something They're Not.
I'm a big fan of parallel dating... that is where in the beginning, you date a lot of people at the same time while you find someone you want to go exclusive with. I call it "Dating from a place of Yes" and I believe it naturally helps you become a better picker! When you are dating only one person at a time (before exclusivity) your tendency to ignore yellow or red flags is much higher. We operate out of a scarcity tendency and therefore, will end up settling on things that really wouldn't work for us if we had another candidate without that particular thing. So dating many, again -- not as a lifestyle, will allow you to not be so attached to the outcome of the person you are seeing. You won't keep trying to fit the square peg into the heart-shaped hole, so to speak.
Work on knowing your boundaries and highest values and you will definitely pick better and be far less likely to settle.
This one is big! Stop making excuses for yourself, for the opposite sex, for the guy you went out with a couple of times, for the one you've been seeing for a couple of months. If you are having to make excuses, either to yourself or to others, then guess what... he's just not that into you! We have all done this... tried to make ourselves feel better about why we don't see him as often as we like by explaining to our friends how "he's just SO busy." Or not expecting someone would want to text us every day. Often we try to play it cool and even give them easy excuses without them having to come up with it themselves! Stop that right now!
We teach people how to treat us... if you accept it, then you aren't valuing yourself enough and neither will anyone else. Sometimes I get push back when I say that I expect to hear from anyone I am dating, both before the first date (if we have met online) and after, every single day. Sometimes people think that's too much to expect... but it takes a few minutes a day to text someone Good morning! If a man is into you so far, he is going to text you! If he is into you, he's going to quickly schedule the next time he can see you! I'm not asking for roses and limo rides here... but real romance is someone who is available and doesn't EVER make you question if they like you. This is the no-excuses situation we all deserve... don't take less!
How can you change your inner dialog and outer behaviors? In a nutshell, know your values, know your boundaries and know your own feelings! Look for the fuck yeah, wait for the fuck yeah, BE the fuck yeah!
Related