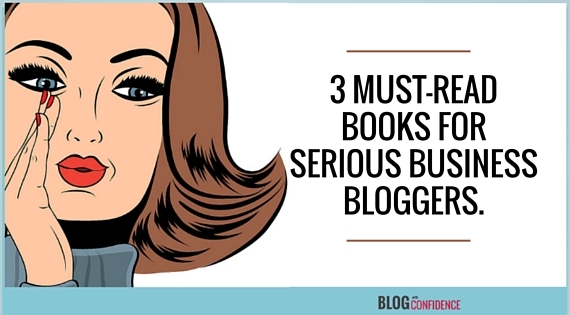 Blogging can be tough, right?
And incredibly disheartening at times. Especially when you spend hours crafting a great post (to you, anyway) that attracts little, to no, traffic. Or days writing a mega article that fails to hold readers' attention.
Blogging was meant to help you stand out and win clients.
Instead they barely know you exist. Let alone care what you say. Your business will never grow at this rate. *Sigh.*
It's easy to think that blogging is overrated. That you're not cut out for it. That you should stick to what you know.
When in reality, it's likely all you need is... a little help. And that's what these three must-read books are designed to do.
Written for bloggers, marketers, entrepreneurs and content creators, alike, each book has a delightful conversational tone and offers tips, tools and rules for creating the type of content people care about.
After reading these gems you'll be bursting with practical ideas on how to establish a loyal client base, find your voice, and create killer content that'll grow your business.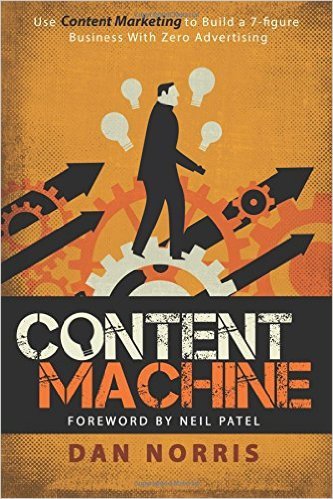 Written by Dan Norris, an entrepreneur, who by his own admission, "used to suck at sales", Content Machine comprises a comprehensive systems of processes to help you consistently create valuable content to attract clients and grow your business.
"Content marketing is releasing something interesting that grabs attention for a business and builds trust."
~ Dan Norris
Alongside an impressive list of entrepreneurs who have made content marketing work, Dan shares the exact content marketing strategy he used to build a 7-figure business, in two years, on a limited advertising spend of $181.23!
Renowned for generously sharing free content, to help you achieve your own similar success, Dan has also put together a framework of downloadable templates, checklists, and guides to support each chapter. The same processes and procedures he uses to focus on the right things, as opposed to simply "writing every day".
Whether you're an inexperienced blogger, content marketer, entrepreneur or marketing manager, with the help of this book you'll be able to:
draft your own content strategy and stick to it
easily come up with blog post topics
consistently deliver high quality posts
build a team to reduce your workload and create content for you
drive more traffic to your blog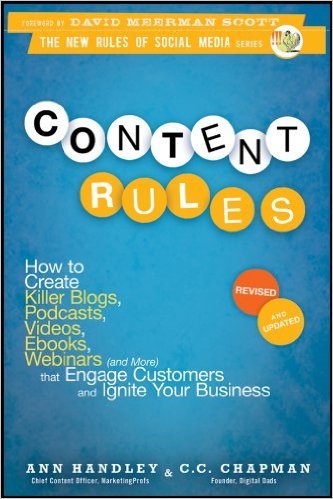 Written by marketers Ann Handley and C.C. Chapman, Content Rules demystifies content creation for organisations of all sizes, and is full of practical rules to help you create compelling content that people will love to read/watch/listen to and share.
Using real life examples and case studies, Content Rules shows you how to find content in every corner of your business, and how to package it into different formats. Ann and C.C. call it "reimagining" content. Being able to "squeeze every last drop of engaging goodness out of every piece of content you generate".
With a "reimagining" mindset Content Rules will help you to streamline the process of creating remarkable blogs, podcasts, webinars, ebooks, and other web content. Leaving you inspired to turn that series of blog posts into an ebook (or vice versa). That interview with the ebook author into a podcast. Those webinar Q&A questions into a tip sheet. Or that white paper into an infographic. Or a video.
All whilst establishing credibility, creating trust, building a loyal customer base, and ensuring your authentic voice shines through.
"Websites. Blogs. Social media. Content marketing. Easy to say, easy to launch...hard to keep up, hard to do! How can you continually produce engaging, useful content that keeps your audience coming back for more? Content Rules shows you how."
~ Kristina Halvorson, CEO of Brain Traffic and author of Content Strategy for the Web
With the help of this book, you'll generate more content-ideas than you'll know what to do with; consistently create stellar content that your audience goes crazy over; and squeeze the most traffic out of each piece of content you create.
Written by Henneke Duistermaat, Blog to Win Business teaches you how to write blog posts your clients and customers will love to read and share. This practical book takes you through the various elements of blog writing - from developing a unique voice to generating ideas and composing compelling headlines.
Henneke doesn't just explain how to write a blog, she also helps you decide what to write and how to position your blog as a must-read resource in your industry.
Blog to Win Business is easy to read and fun. And includes straightforward advice on how to practice and improve your blog writing.
"Henneke's book might be the most useful guide on business blogging ever written. I highly recommend it to anyone who's blogging to promote their company."
~ Jon Morrow, CEO and Founder of Boost Blog Traffic LLC
Written for freelancers and small business owners who use, or aspire to use, blogging to promote their business, this book contains practical, down-to-earth advice that you can actually use.
Aimed at beginner business bloggers, experienced bloggers will be surprised by how much they can learn from Blog to Win Business.
After reading this book you'll know how to plan, write, and edit your blog posts. And how to engage readers, build trust and authority, and to win clients.
So there you have it. Three excellent books to help you craft a content strategy, create better blog content, and optimize your ability to attract and retain business.
Do yourself a favor this weekend and get stuck into at least one of them.
Your clients will thank you for it.
----------------------------------------------------------------------------------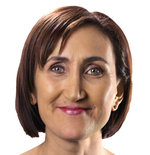 Helen McCarthy is on a mission to help financial advisers blog 'the right way' to attract clients and win business.
----------------------------------------------------------------------------------
REAL LIFE. REAL NEWS. REAL VOICES.
Help us tell more of the stories that matter from voices that too often remain unheard.