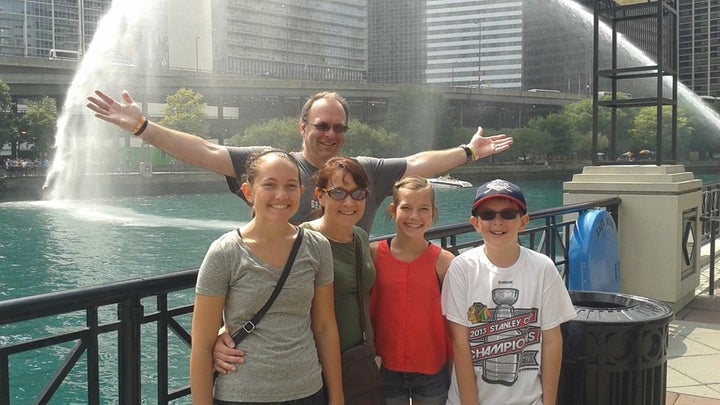 As part of our Blended Family Friday series, each week we spotlight stepfamilies to learn how they've worked to bring their kids together. Our hope is that by telling their stories, we'll bring you closer to blended family bliss in your own life! Want to share your story? Email us at divorce@huffingtonpost.com.
Ann Stelling and Tommy Maloney married in 2012 and have been busy raising their own version of "The Brady Bunch" ever since (sans Alice, as Ann likes to joke).
Below, Ann -- who hosts a podcast and runs a blog with Tommy called Blending The Family -- shares more of her family's story.
Hi Ann! Please introduce us to your family.
My husband and I have three kids: two girls who are 14 and 17 and a son who is 12. Tommy and I have been married for three years.
What are some of the biggest challenges of blended family life?
First, it can be challenging with older children. If the divorce was relatively recent, they may still be mourning the loss of the family they had. They may struggle to accept the new family dynamic and act out. It's important for the new adult to avoid being heavy handed. Don't try to replace the biological parent.
Secondly, it can be a challenge for both parents to adjust to having more children in their lives. A single parent who has one child has to learn to think in terms of multiples -- this may seem obvious but it is a paradigm shift that takes some getting used to!
And lastly, co-parenting with ex-spouses can be difficult. After the divorce, you have to learn a new way to communicate with your ex. If you're lucky, your ex understands that and you can move forward.
What's one specific problem you've faced time and time again in your household?
Our personal challenge has been with unspoken expectations, specifically around finances. I didn't want to take control of the family finances and wanted both of us equally involved. Tommy, on the other hand, was perfectly willing to let me take over the finances. It was a struggle for a while as we've talked about on our podcast. But we've both learned better money management skills and are working as a team. It's not perfect but at least we are in it together.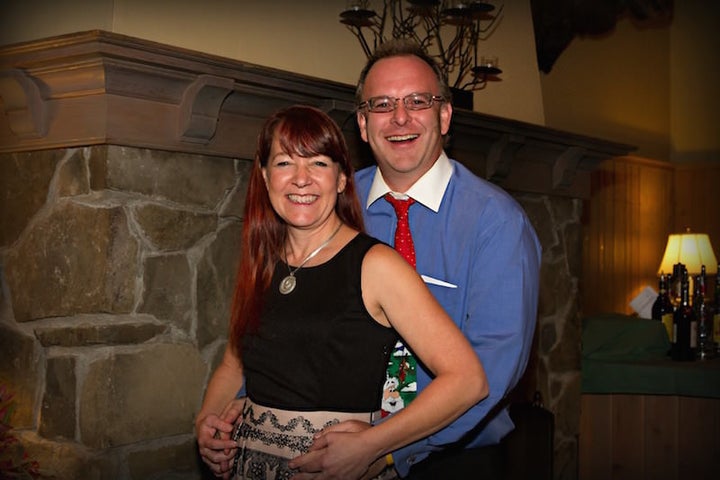 What's the best thing about being part of a blended family?
The way our family has come together and our kids see each other as brother and sisters.
What makes you proudest of your family?
The way we all take every opportunity to help others, be it working on a coloring book or doing community service. I am also proud that the girls include their other bonus sister as their bonafide sister.
What advice do you have for other blended families who feel like a peaceful family dynamic is out of reach?
The divorce rate for second and third marriages is higher than the first time. If a person goes through a divorce, they can do it again. Do you want this family and marriage to last? If so, be willing to fight for the kids and your partner.