"Thirty Three & 1/3" is the name of George Harrison's seventh studio album, released in 1976. The series "33 1/3" is a famous collection of books dedicated to individual albums, published by Bloomsbury Publishing beginning in 2003. And "33 and a Third and a Third" is an exhibition, out this week in Los Angeles, devoted to -- not so surprisingly -- well-known albums.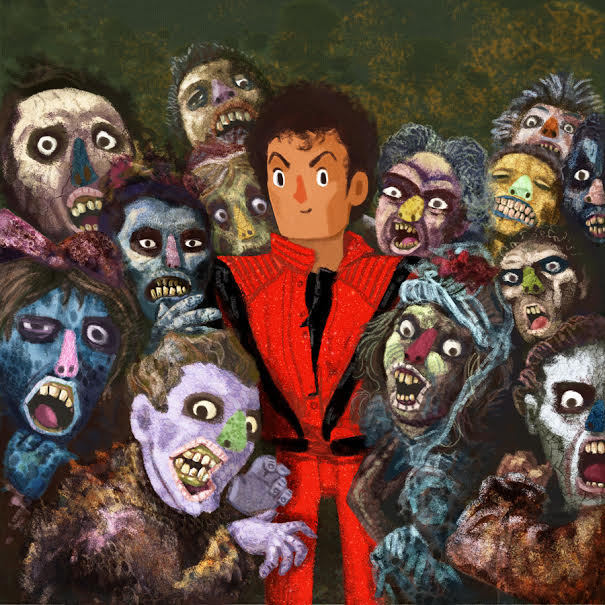 Cori Doerrfeld, Human Nature
Gallery 1988 recruited 100 artists to reimagine their favorite albums, from Michael Jackson's "Thriller" to Hank Williams' "I Saw the Light" to Radiohead's "OK Computer." In typical cartoon form, the illustrators give new life to cult favorites and pop successes. Curated by artist Dana Lechtenberg over the past two years, the show has a piece of music history for everyone. There's Kraftwerk, Johnny Cash, the Ramones, Guns N' Roses, Smashing Pumpkins, Weezer and much more.
Lechtenberg has been a fan of G1988 for some time, but -- based in Iowa -- he's not often able to attend the gallery's shows. So he started his own. He held the first two shows in his home state, exhibiting works by 33 and 1/3 artists (the third being his eight-year-old daughter, Emmalene). Now that the work is headed to Los Angeles, the show will include a limited edition seven-inch box set of cover songs. Eel Bros pay tribute to the Nerves, Sean Bonnette to Modern English and the Misfits, and Rozwell Kid to Wheatus and Graham Nash.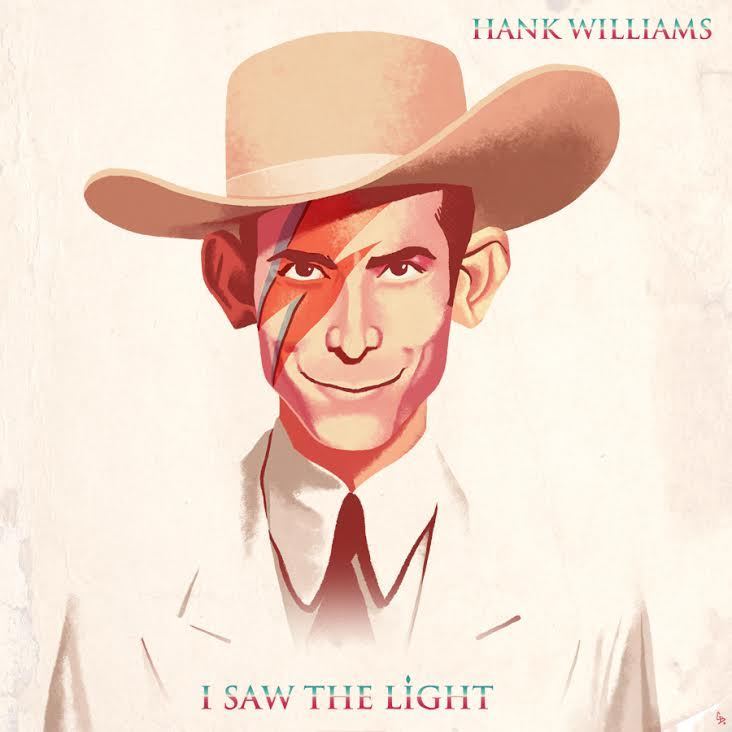 Glen Brogan, I Saw the Lighth
"I like the idea of record covers being 'covered' by different artists," No Age's Randy Randall explained in a press statement for the show. "The iconography of album covers hold meaning and is up for interpretation just as much as the songs are. Playing another musician's song is not only a musical tradition it is a right of passage that pays respect to the artists who have inspired and influenced your own art. This dialogue between contemporary artists and cultural icons speaks to what it means to be a 'fan' and an admirer of an art form that is well acknowledged yet may be on the endangered species list in terms of relevancy moving forward into a digital age. Without providing answers to the way forward, these visual and musical artists appreciate the legacy of music and visual art that is 'the album cover.'"
The show is on view at the Gallery 1988 East location, from December 5 through the 21. But for those who can't make it to L.A., we've got a preview of the exhibition here. Keep in mind, this represents only 10% of the show. There are 90 more canvases where these came from.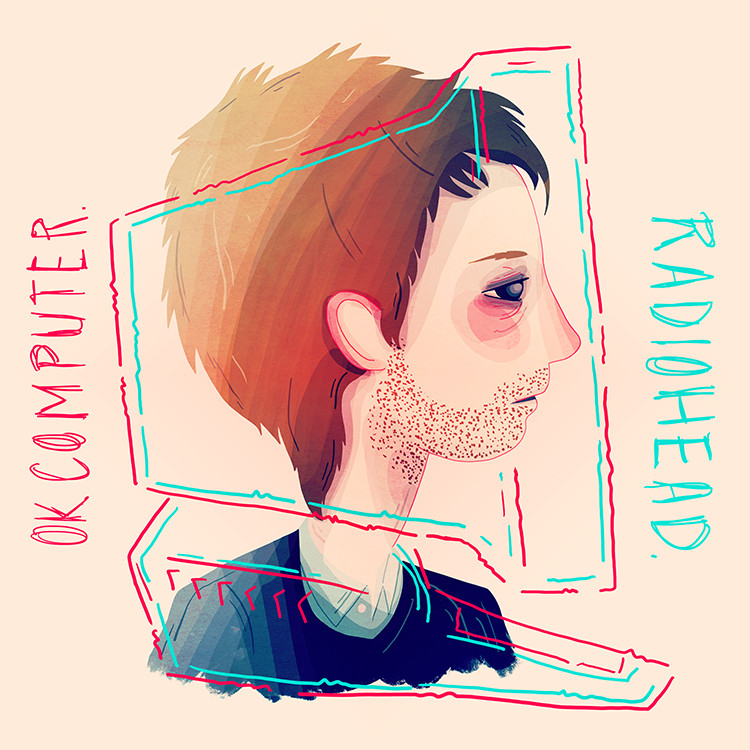 Nan Lawson, Ok Computer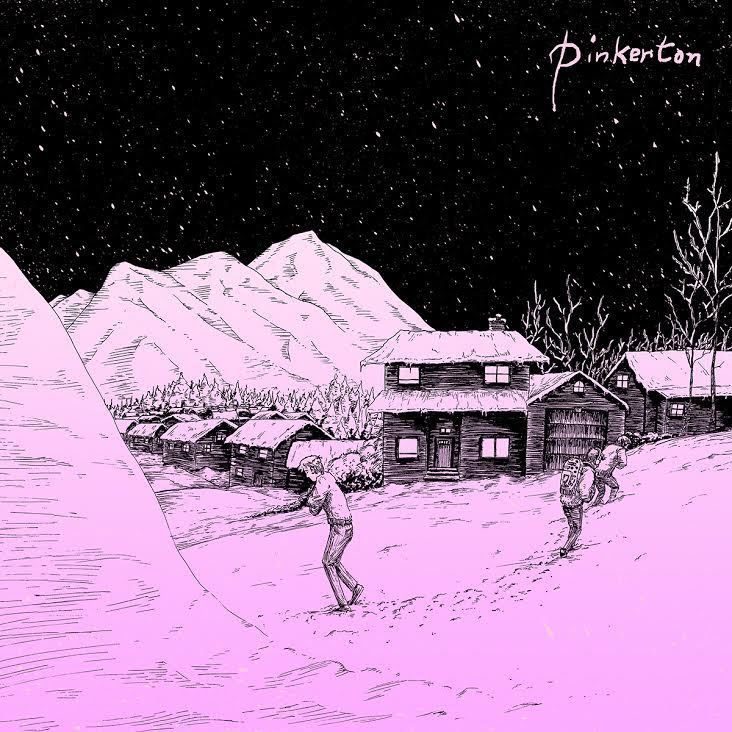 Barry Blankenship, Pinkerton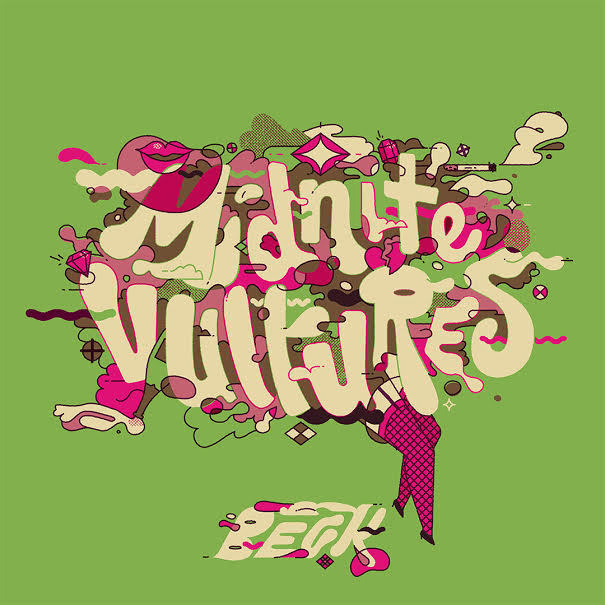 Emory Allen, Beck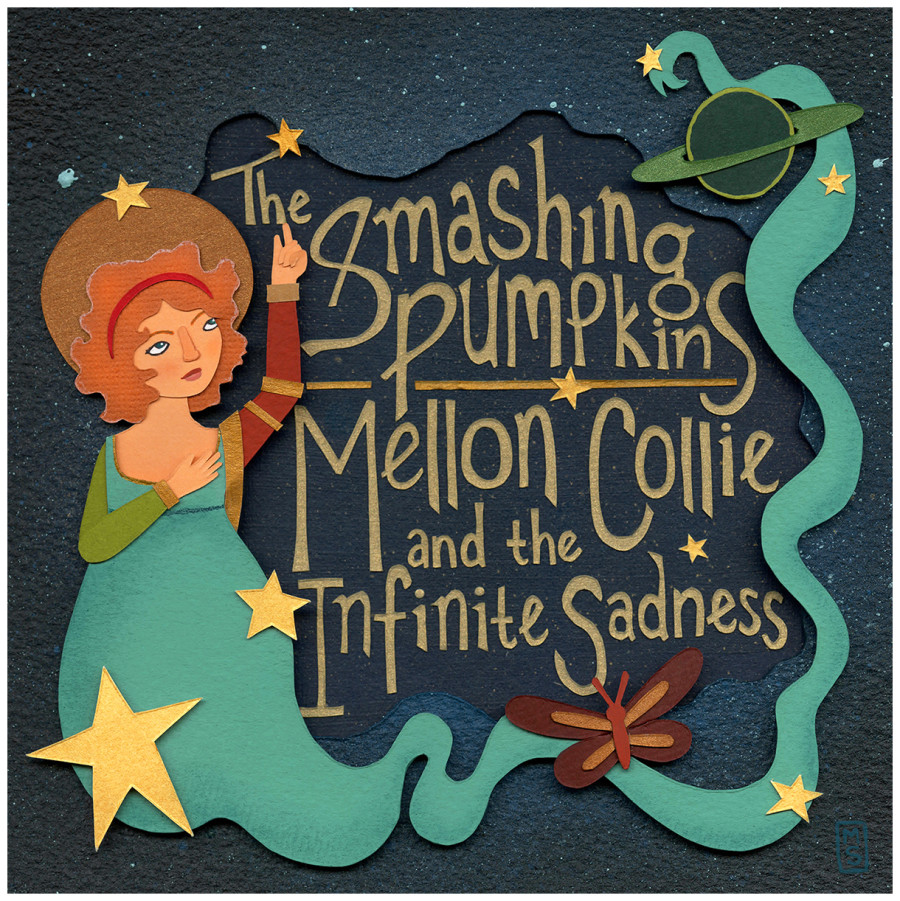 Meghan Stratman, By Starlight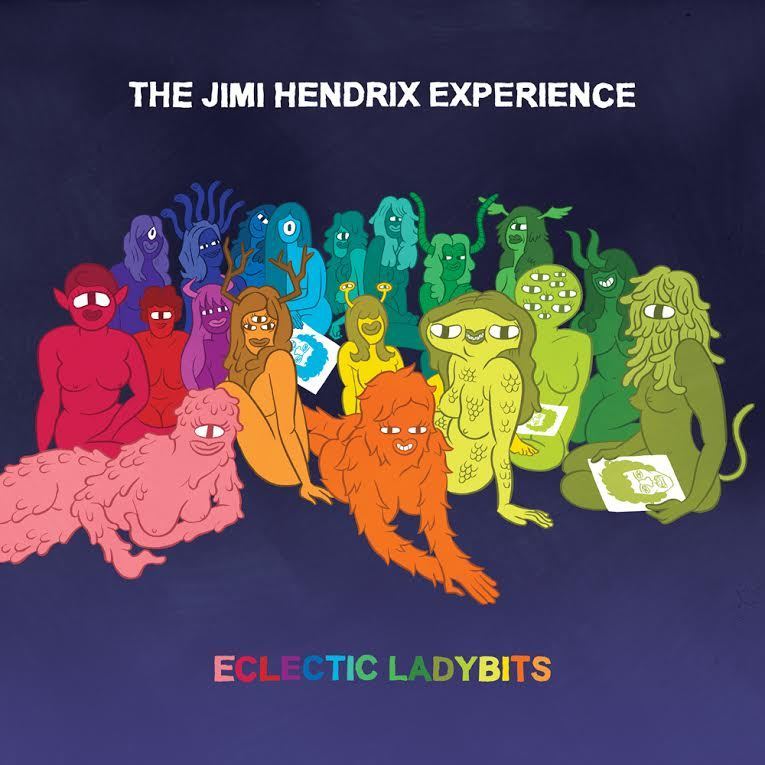 Andrew Waugh, Eclectic Ladybits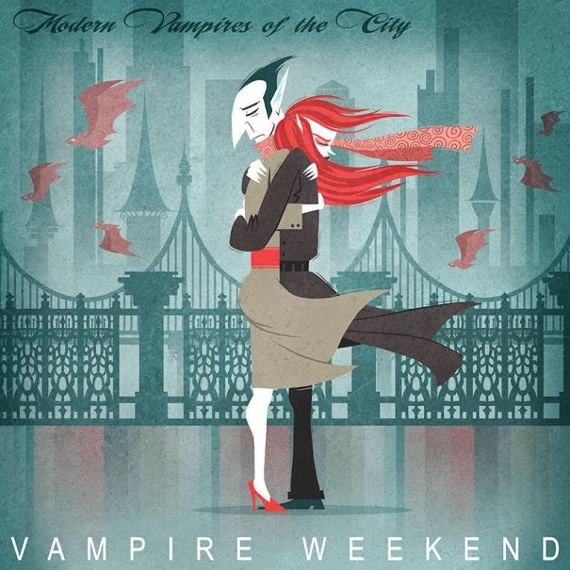 Dave Pryor, Modern Vampires of the City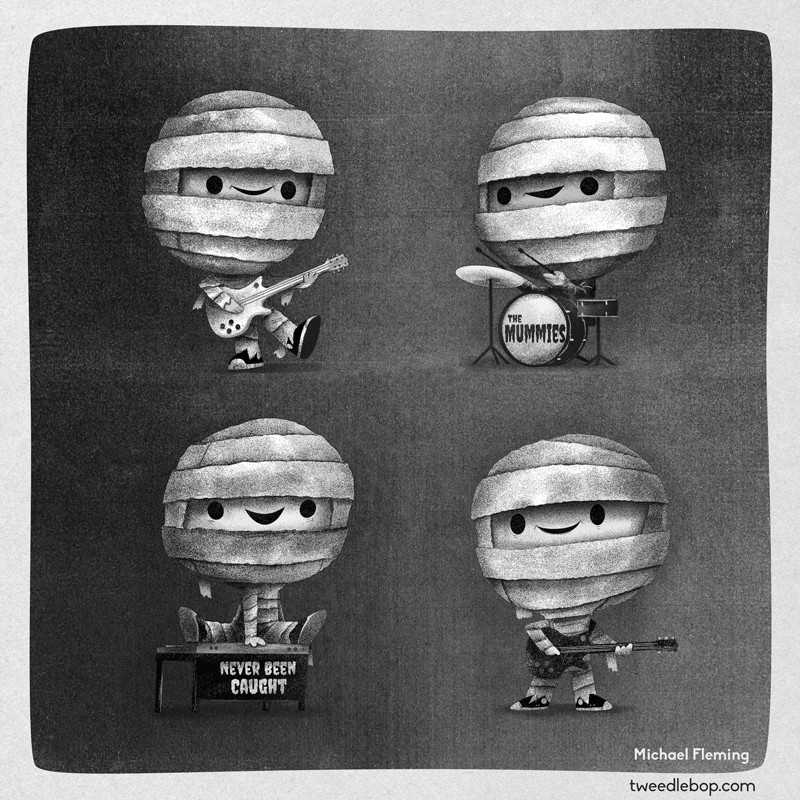 Michael Fleming, Never Been Caught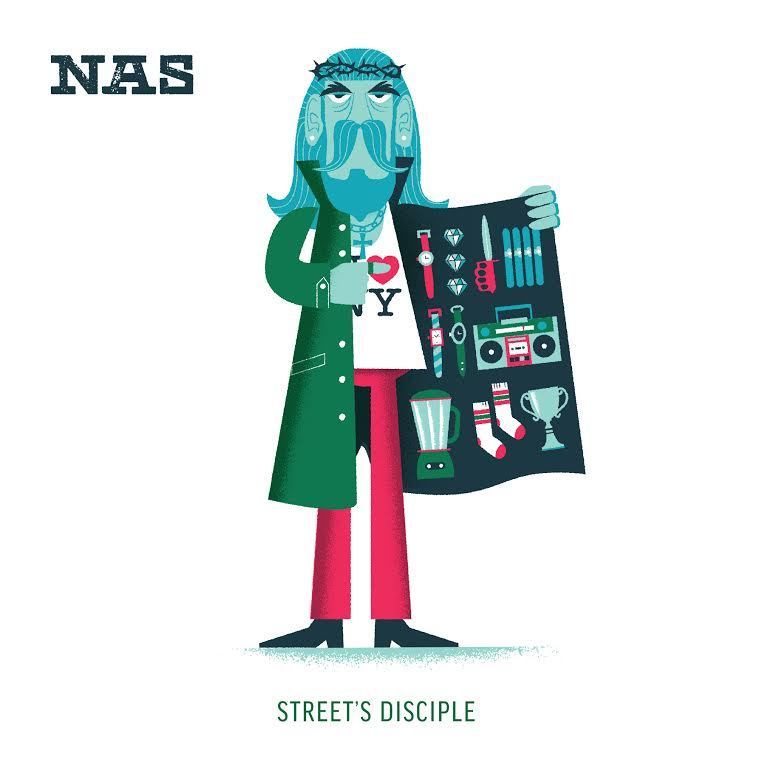 Mike Dornseif, Streets Disciple
Correction: A previous version of this article referred to Dana Lechtenberg as a woman. He is in fact a man. We regret the error.
Before You Go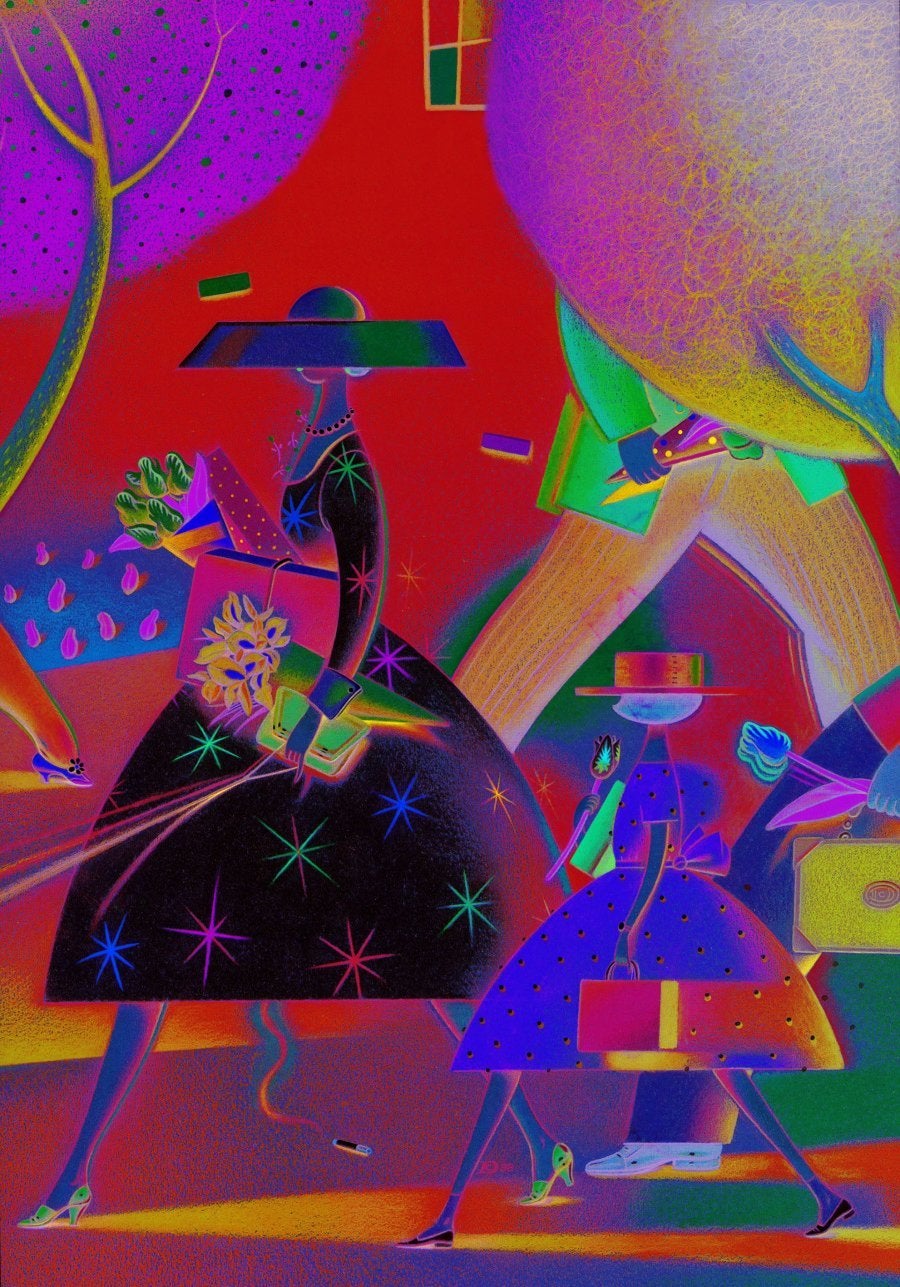 12 Illustrators You Should Know Right Now
Popular in the Community