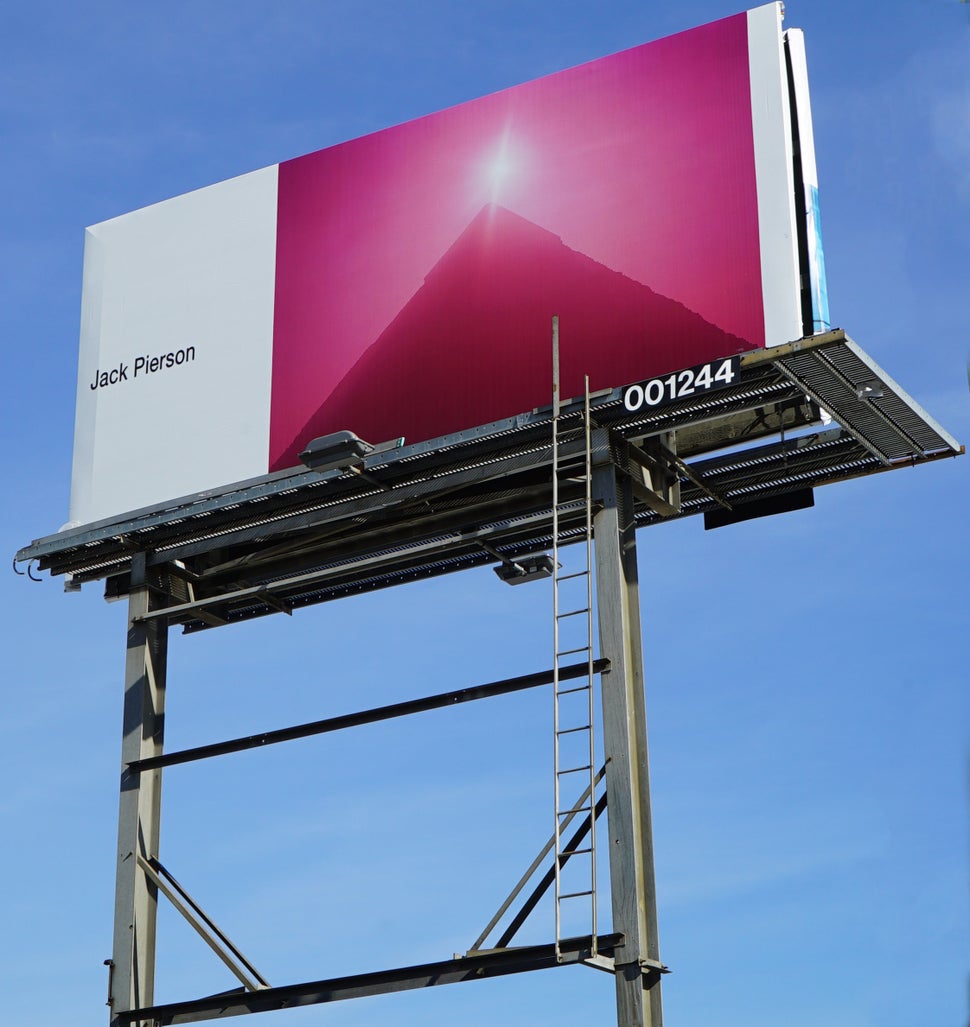 In the opening scene of Falling Down, a man named Bill Foster (played by Michael Douglas) is stuck in gridlocked traffic on the hottest day of the year when he decides to abandon his car on the freeway when it breaks down. After one frustrating encounter after another, he goes on an citywide rampage, targeting everyone from convenience store clerks to freeway construction workers.
The scene epitomizes the frustrating experience that is driving in Los Angeles. The city of angels, famous for its glitz and glamour, is just as notorious for its nightmarish commutes, absurd car culture, and heinous traffic.
The Billboard Creative wants to change that experience for the better, while bringing attention to emerging artists' work. Funded by submission fees, the Los Angeles-based nonprofit takes unused and remnant billboards and turns them into public art, displayed in a quintessential Los Angeles medium.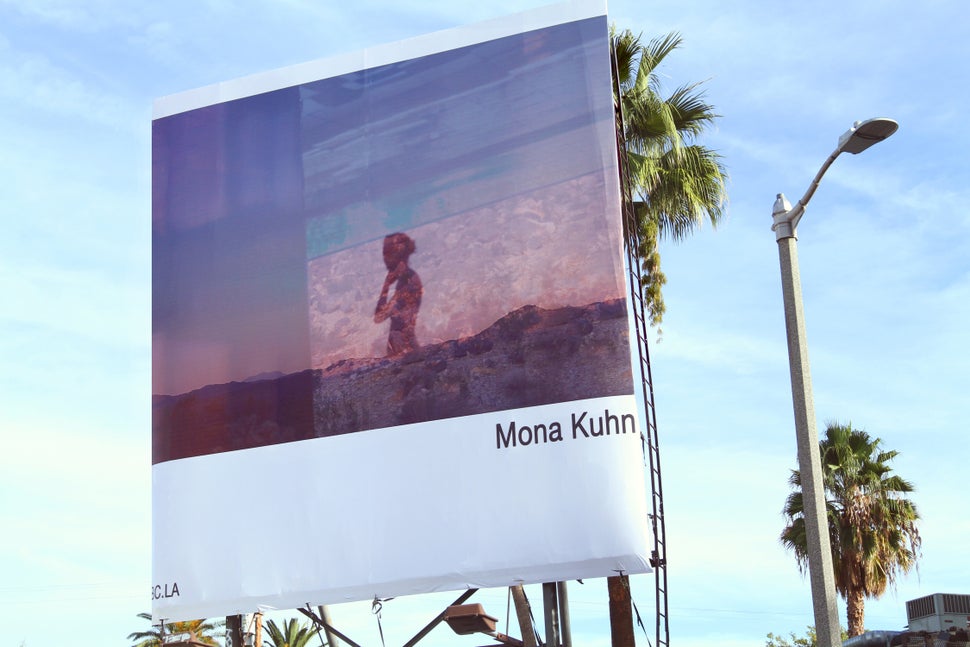 While Mona Kuhn was curating the current billboard show, she chose most of the works through a blind selection process without knowing the artist's identity or background. She chose the works based on how they would integrate into the locations of the billboards and amidst two common types of traffic -- either flowing or gridlocked.
"If people are passing by quickly, the graphics have to be quick, strong messages," said Kuhn. "If the audience is stopped, I wanted the work to be more poetic and sublime -- able to transport them away from the traffic jam and the boredom of their daily commute."
Over the course of the show's month-long run, thousands of commuters will see these billboards -- a boon for emerging artists trying to show their work. The inclusion of work by an established artist such as Ed Ruscha also helps bring more attention to these young, talented voices, said Kuhn.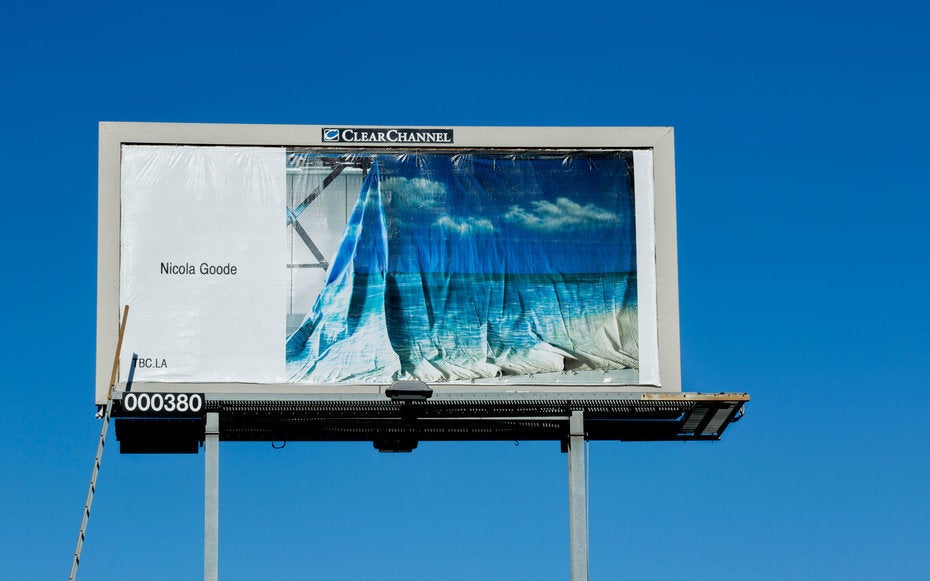 One fresh talent is Shannon Rose, a senior at Art Center College of Design in Pasadena, who was the only student chosen to be part of the show this year. Her joy over being selected is palpable.
"My billboard is up on a street that I used to walk down as a teenager with my first 35mm camera, so seeing one of my photographs large-scale, in a place so public and yet so close to home and where I started is incredibly surreal and exciting!" said Rose in an email to The Huffington Post.
Another emerging artist featured in the show is Spanish-born Laura Niubo, who has a full-time job as an art director at an advertising agency. The selection of her work by Kuhn, who is a successful visual artist herself, holds potent meaning for Niubo at a defining moment in her artistic career.
"2016 represents for me the year I want to finally change my routine and work situation and invest more time on my art," said Niubo in an email to The Huffington Post. "Being selected -- it's the kind of sign sometimes we need to keep pushing our dream forward."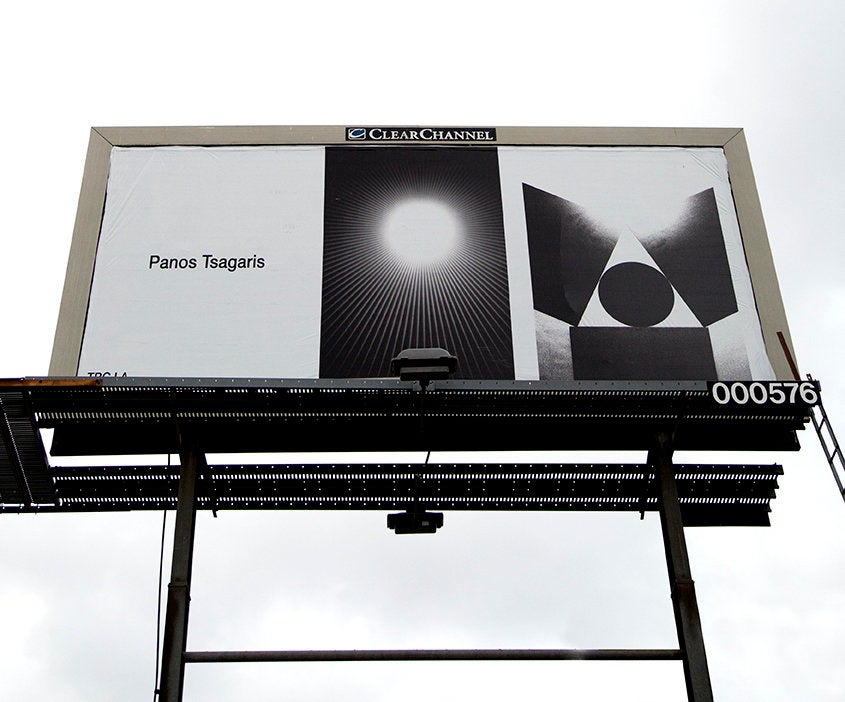 One of the artists with a more established career is Panos Tsagaris, who has been making a living from his art for more than five years. Even though he's been exhibiting his work internationally for even longer, Tsagaris recognizes the unique opportunity that the show offers.
"What's so special about The Billboard Creative project is the fact that it turns the city of Los Angeles into a gallery," said Tsagaris in an email. "Besides the amazing exposure that it gives to all the artists work, it also offers a break from all the visual noise created by the endless advertising."
According to Adam Santelli, the founder of The Billboard Creative, the project is as much about benefiting the community as it is about supporting the artists. In conceiving the show, he said he thinks about the busy life of the two-income family, raising a kid and possibly commuting an hour to two hours a day.
"Even though people are stuck in their cars, they can have a little bit of exposure to culture and art in a simple, non-aggressive way," said Santelli. "If we can show them a little bit of what's out there in the art world, maybe it will draw them in into a gallery or museum or get them interested in art. Because Los Angeles and America need to be more invested in the art community."
Kuhn reflected a similar sentiment, "In the turbulent times we're living, we need more artists, more curators, more writers, illuminating our culture and creating more inspiring projects out there."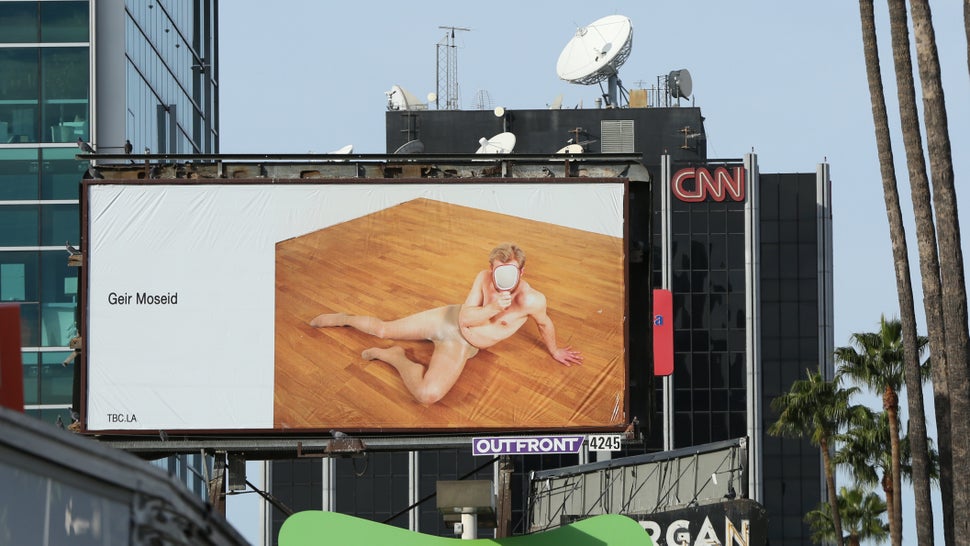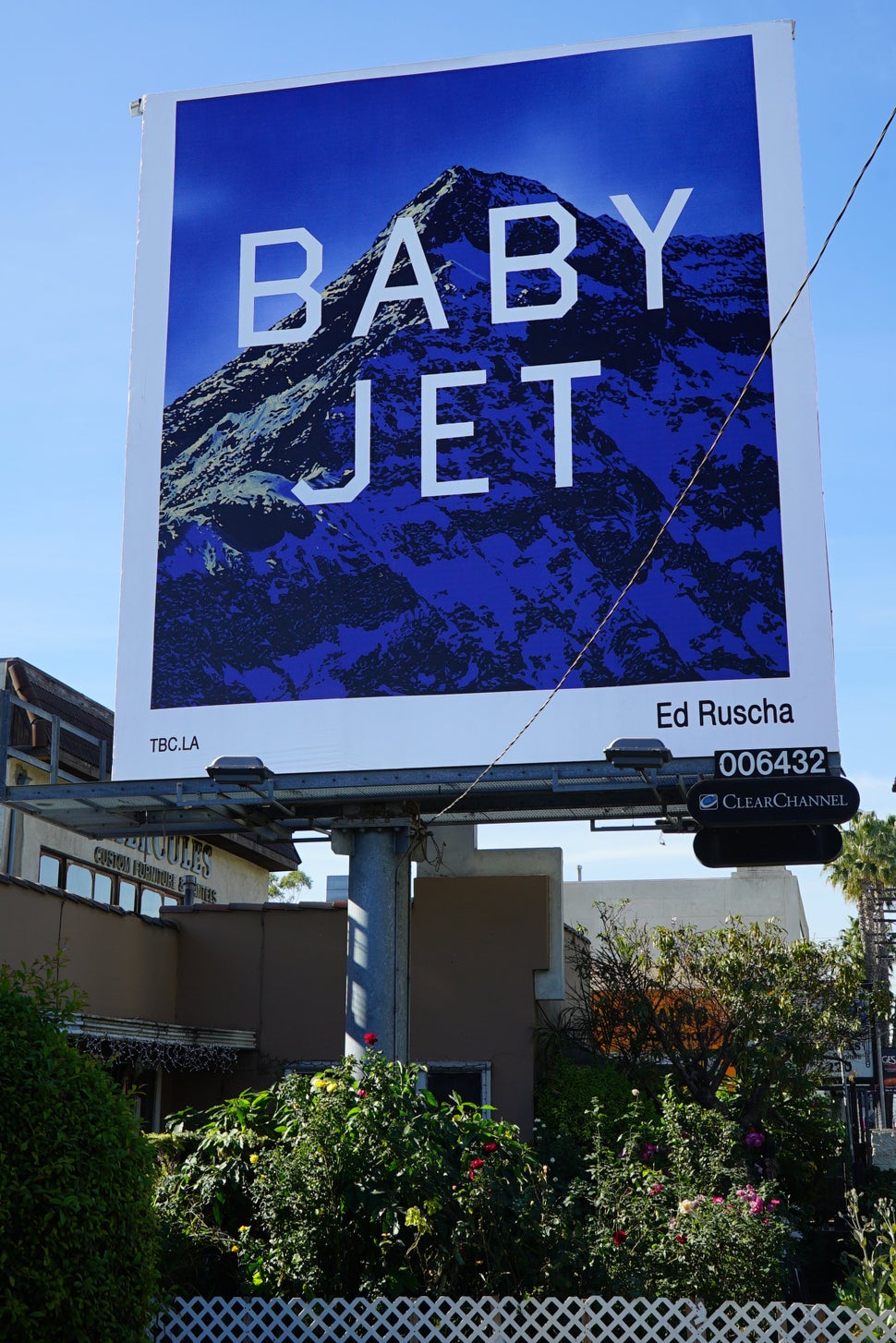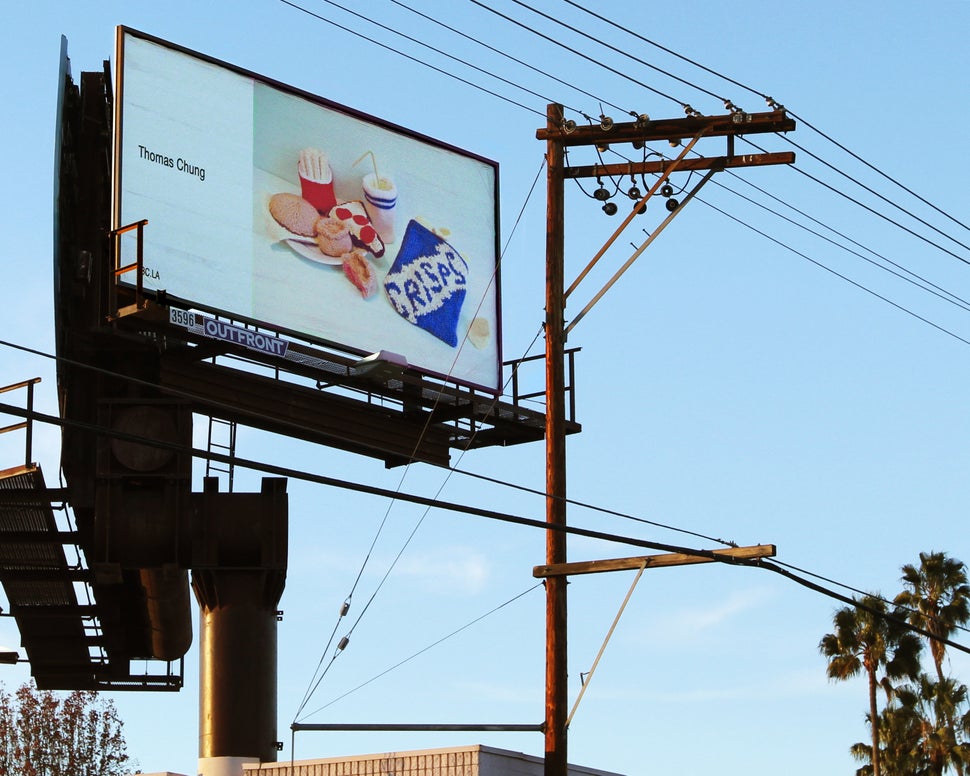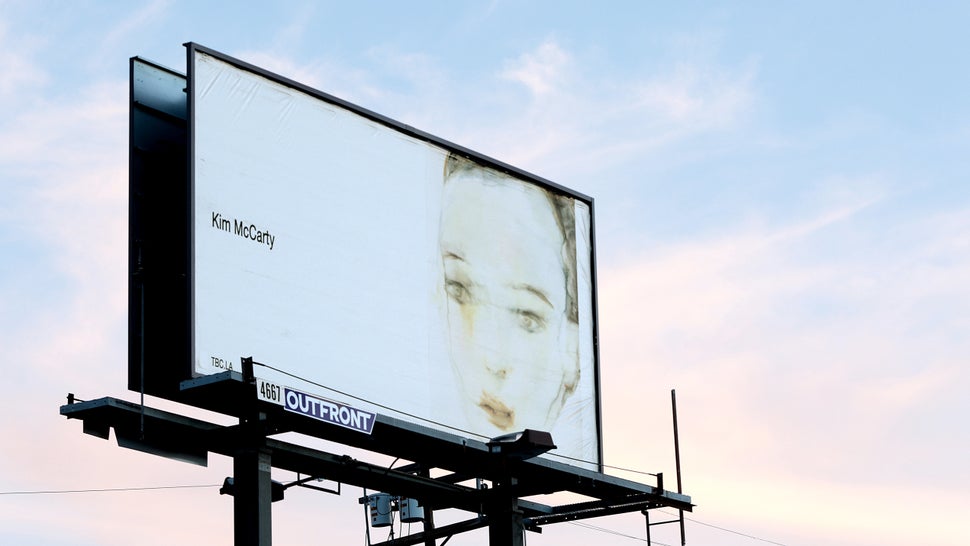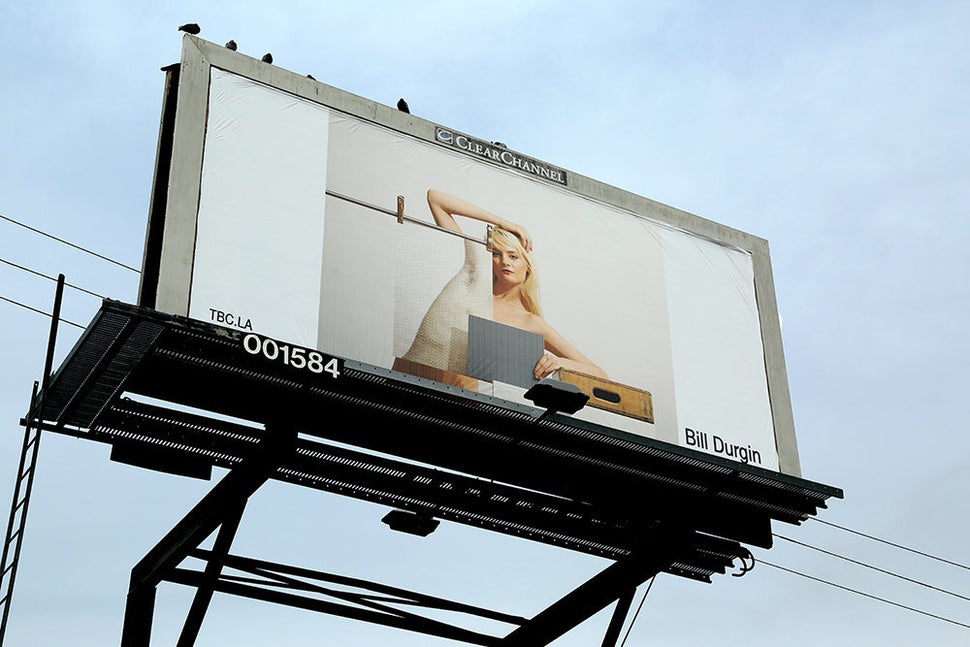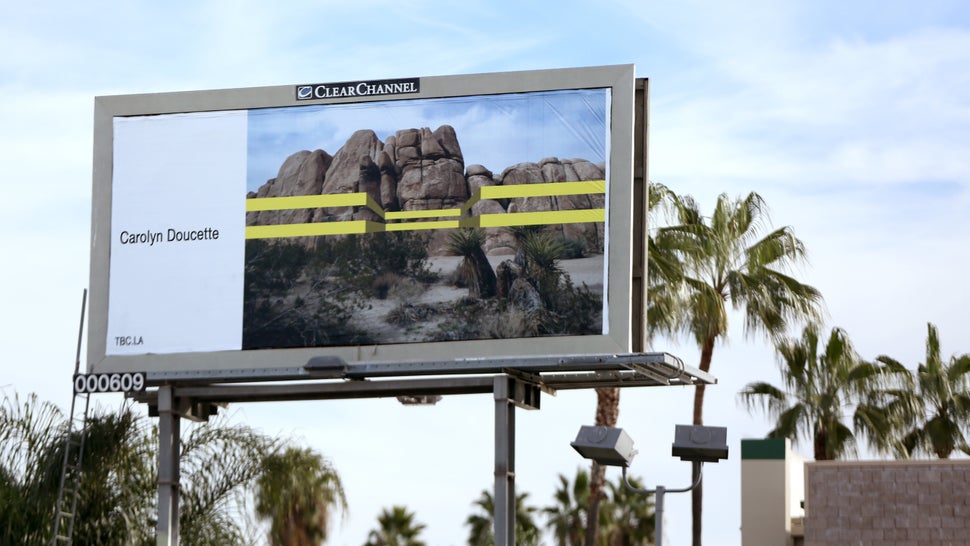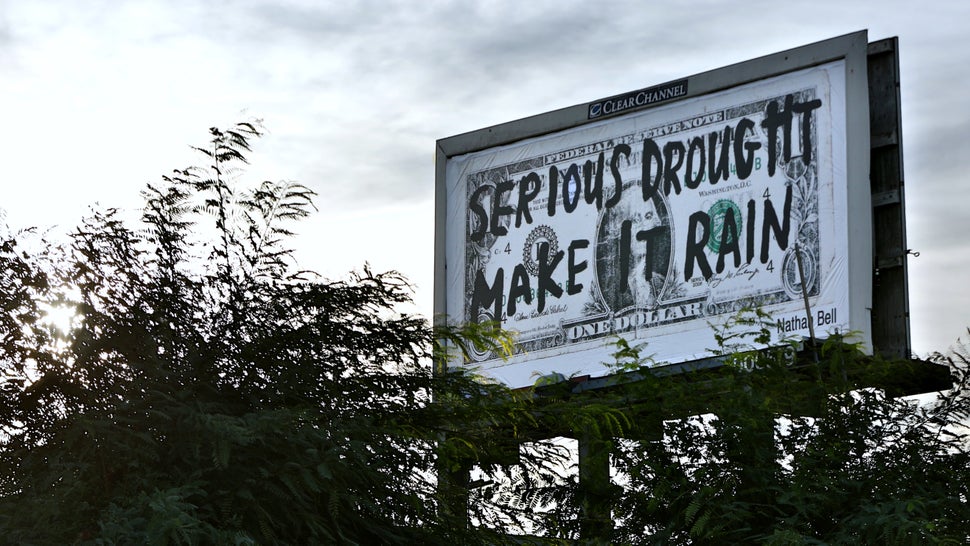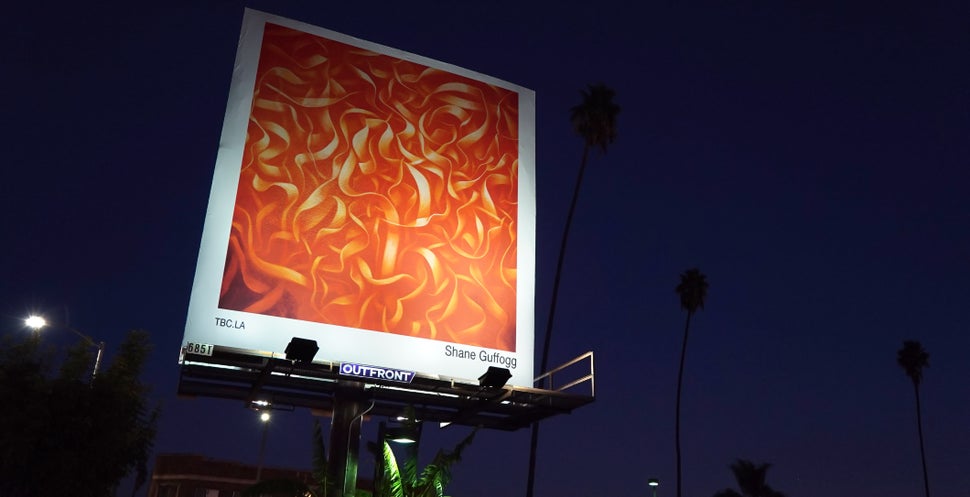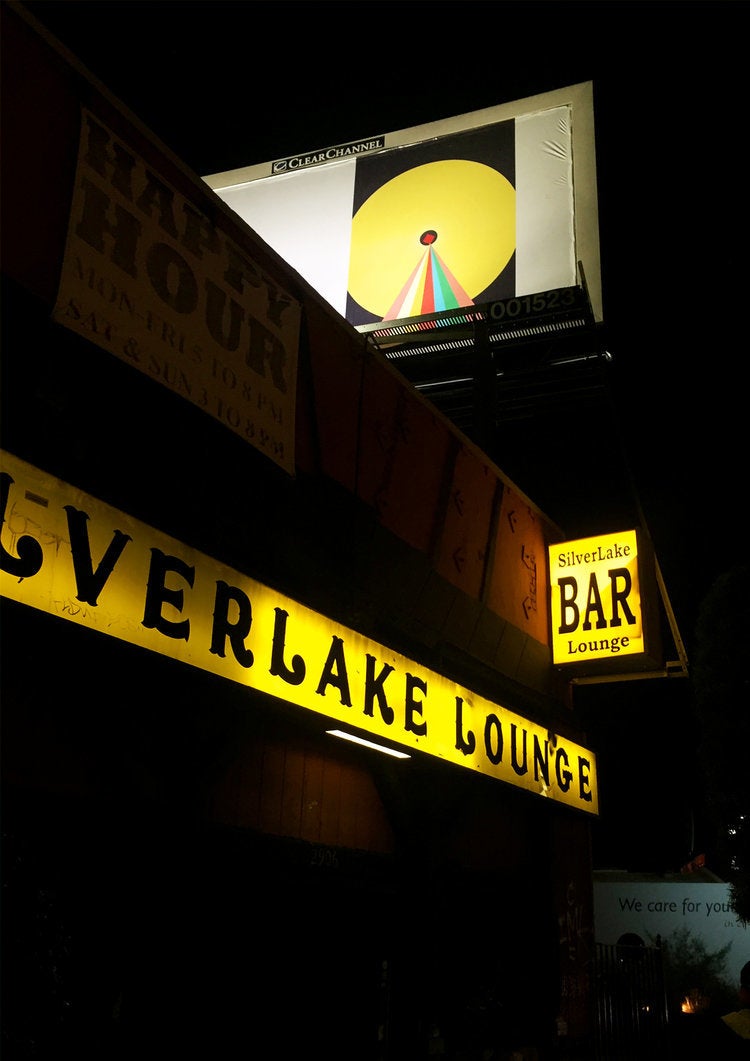 PHOTO GALLERY
25 Street Artists' Works From Around The World
Calling all HuffPost superfans!
Sign up for membership to become a founding member and help shape HuffPost's next chapter