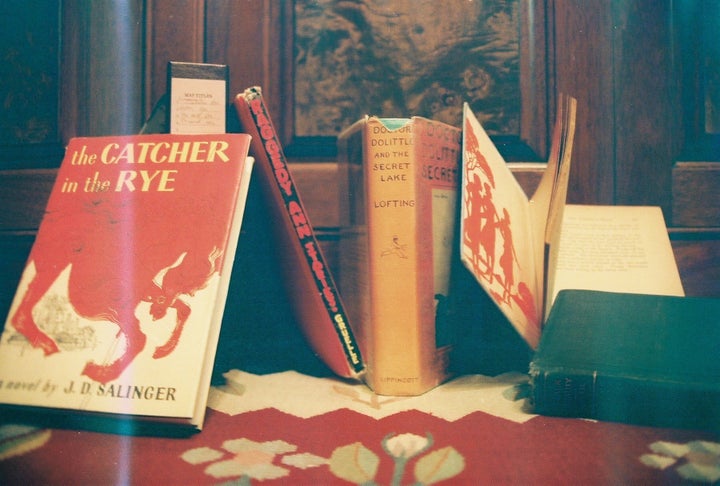 Marissa Page is a junior at University of Chicago Lab. She's a student reporter for The Mash, a weekly teen publication distributed to Chicagoland high schools.
High school is a stressful, tumultuous and, most of all, incredibly formative time. As our work and social lives grow increasingly hectic, it's important to remind ourselves to slow down and relax. Reading is an excellent way to do this. At this critical age, absorbing good literature will help us understand our world, and developing a love of reading will benefit us no matter where we go to college or what career path we choose in the future.
Here's my list of five books every high schooler should read, as they've taught me, made me laugh or cry and, most of all, made me who I am today.
1. "The Catcher in the Rye" by J.D. SalingerInitially, I found Holden Caulfield, the novel's teen protagonist, to be obnoxious and irritating. If at first you dislike Salinger's excessively colloquial tone and bizarre symbolism, try reading some of his other works and then return to this classic. Salinger's writing, particularly in "The Catcher in the Rye," is confusing and contradictory. His tone does an amazing job of encapsulating the teenage condition into one character. Every teen has something in common with Holden Caulfield, as he represents the quintessential struggle teenagers face in coming of age.
2. "Scott Pilgrim Vs. the World" by Bryan Lee O'MalleyChock full of puns and music, this six-part graphic novel series is easily the quickest, and possibly the most fun, read I've ever encountered. Great for both bookworms and non-readers, the Scott Pilgrim novels (and the movie) are hilarious and, at times, very thought-provoking. The characters make this story—from earnest, sweet Scott, to joke-cracking, flamboyant Wallace Wells, to enigmatic Ramona, Scott's love interest—they span the personality spectrum, which makes the dialogue intriguing and realistic.
3. "Anything" by David SedarisNothing makes me feel better after a long day of school than laughing my butt off at David Sedaris' wacky stories. His sense of humor is funny and often outlandish, but almost always tasteful. If you're new to Sedaris' work, check out "Me Talk Pretty One Day" and "Holidays on Ice."
4. "Slaughterhouse-Five" by Kurt VonnegutThis brilliantly written book is simultaneously satirical, fantastical and insightful. Vonnegut's conversational but thoughtful tone inspires the reader to ask big life questions, such as "What is time?" or "Is my perception of reality totally wrong?" And he does this without burying the answers beneath bizarre, inaccessible metaphors. He writes for any audience, and each time you reread this or any of his other novels, you find entirely new ways to interpret his musings.
5. "All Quiet on the Western Front" by Erich Maria RemarqueThis book is both emotionally and intellectually challenging, but so rewarding. The language is gorgeous and fluid, but Remarque usually employs his poetic style to describe harrowing attacks, deaths and illnesses during World War I. This novel places students in the minds of soldiers, who see famous battles as not just another tick in a timeline, but rather, very real, very scary experiences. Centered on a 19-year-old soldier, "All Quiet on the Western Front" makes modern-day teenagers, who are prone to being entirely self-contained, aware of the privileges in their lives.
Related
Popular in the Community