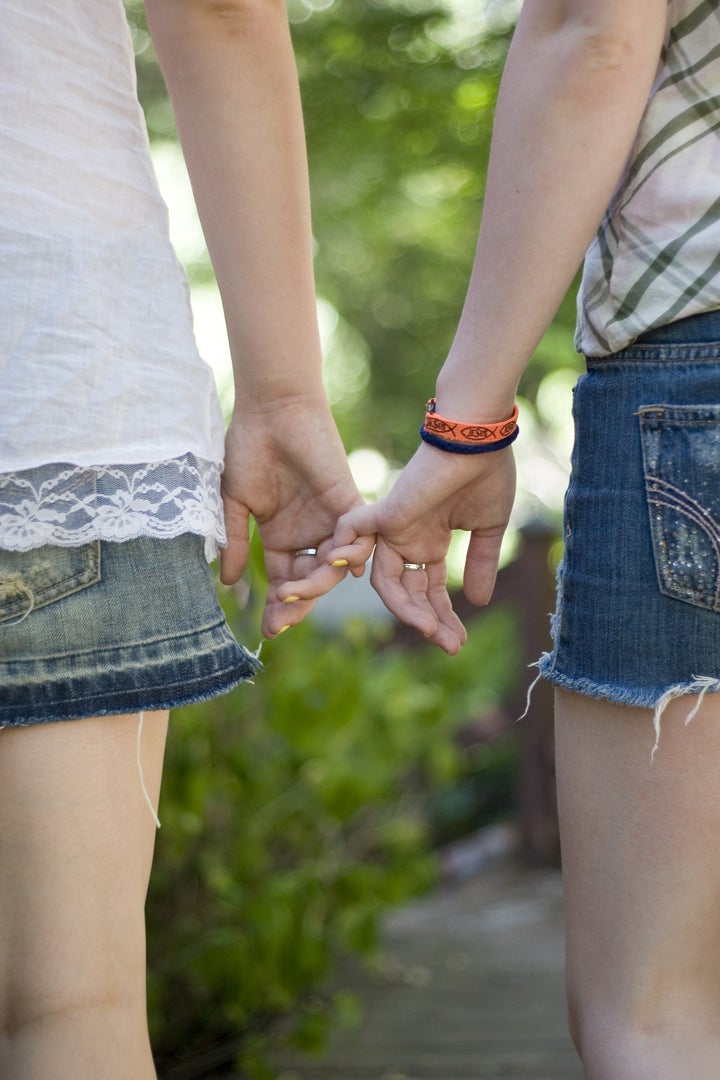 I took my first "Little" during Spring recruitment of my Freshman year. My "Big" has always been my guide, not only in learning more about my sorority, but she also introduced me to the Greek family that existed within our campus community. What began as a typical tradition ended up morphing into an incredible relationship that takes the meaning of sisterhood to a new heightened level. My Big protected me, nurtured me and supported me as if she was my creator. Yes, I know this sounds a bit crazy, but as I have approached my second year, I learned that empowerment takes on a new meaning when we begin the journey of taking a Little for the very first time.
I chose my Little and fought for her to be mine! Right away, I knew our connection was genuine, real, and I never imagined the extent to which I would shape her life in this sorority house she now calls home. No matter how prepared you are for college, one thing is certain. Things will not always go as planned. This is where your Big comes in...I like to think of my Big as Glenda, The Good Witch. She's there when you need her, but she's not going to give you all the answers...you might have to make mistakes along the way, but out of nowhere she appears and has the knack to throw a little glitter while making things right with the world again.
1, Your Little needs you! Let's face it, we all need that epic sidekick, co-pilot, AKA sister that can actually see the forest for the trees. Fresh out of recruitment, one can feel lost, confused and totally overwhelmed as girls take a bid and settle in their new home. From this moment your Big secures the leash and this will include 2am emergency texts for advice only a Big is worthy of giving and, let's be honest... It usually has to do with some frat guy.
2. Oops!! Your little is going to have an oops every so often. As a Big, there's an underlying responsibility to ensure your Little makes it through her college years (for the most part) unscathed. Disciplinary actions are sometimes needed with a little sit down and "let's talk, because you're being dumb" speech. Whether we realize it or not, being a Big teaches us responsibility for our actions and we get to pass these morals and values on to our Little...and the domino effect continues as you get your perfect G-Little.
3. Yes, You CAN! As a Big we become cheerleaders for our beloved Little. We endure the texts that blow up our phones full of self-doubt as our Little begins to spread her wings and fly. We become her inner voice that spews positivity to the point that we probably drive her crazy.. But it's all out of love. What started out as guidance has now become a real connection and we explode with happiness when our Little achieves greatness, even when she thought it was not possible.
4. You need HER! Now that time has passed and we are at the point that we couldn't envision our life without our Little, we need her more than she will ever realize. Through all the late nights, crying, laughing and loving, we as a Big have come full circle and now view this relationship as family. We live for each other, and that meaning was never thoroughly understood until I took my Little.
5. Life Changing Moments happen when we least expect it. A sorority girl leads a busy life full of family, philanthropy, friends and education. There will be those moments when you catch yourself thinking of how lives are changed through connections, empowerment and being there for one another. This is when the true definition of a sorority girl comes to life and we realize the impact we have on those near and far. When we stop for a moment and take a look back at how we have grown and what we have achieved since day one, we see the impact one life can have on another. Multiply that by 100 and you've not only bonded with a family, you have empowered others to be the best they can be. You will not be forgotten. You have a sister for life. There's no magic or fairy dust, just a girl who took a Little, became a Big, and changed her life for the better.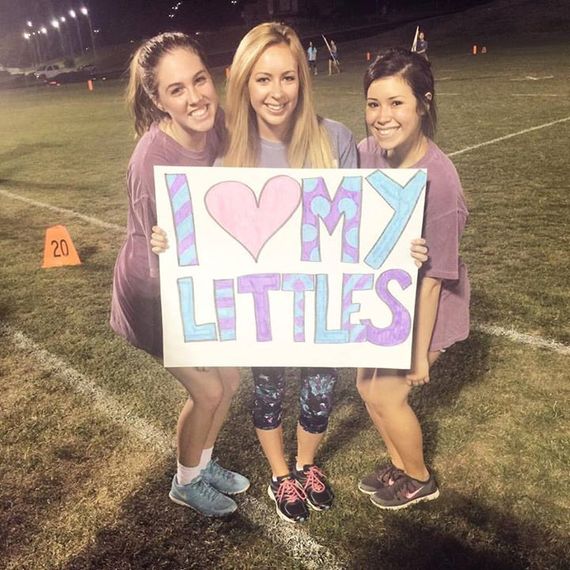 Calling all HuffPost superfans!
Sign up for membership to become a founding member and help shape HuffPost's next chapter