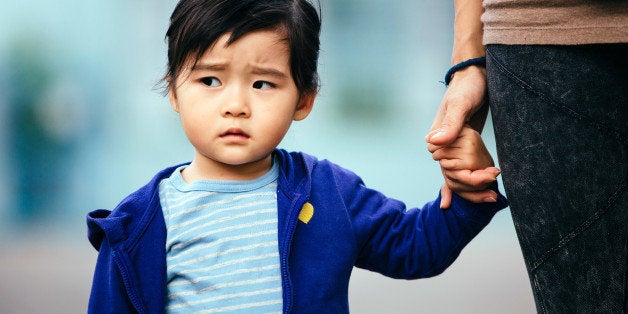 Not every child abduction can be prevented; abductors are larger and stronger than their victims and are often clever. There are, however, ways to help keep your child safer. Here are five tips to ensure safer practices with your children:
1. Don't teach "Stranger Danger."
That was the warning when we were kids, but it's probably best to leave that one in the past. First of all, it invokes the image of a scary person. In truth, an abductor will look like anyone else and they can approach children in a friendly way. Once they introduce themselves or claim to be a friend of a parent, they may not be a stranger in your child's mind. Stress to your child that they can not identify whether someone is good or bad based on their appearance.
Second of all, there may be times when your child does need to talk to strangers. The important thing is to talk to the right stranger. It's tempting to tell your child to find a police officer, but children often can't distinguish between a police uniform and other uniforms, and abductors have used uniforms in order to gain trust. Helpful tip: If a child is lost or needs help, tell them to look for a mother with kids.
2. Teach your kids that adults don't need help from kids.
If an adult needs directions, help finding a pet or anything else, they should ask another adult, not a child.
3. Have a code word phrase.
This is a phrase that you would share with your children, especially as it relates to adults they should and can trust. They should know that if you send someone to pick them up from school or any activity, the code word will be used. Make it something funny or personal so it's easy for the kids to remember. A child should only go with someone who tells them that phrase.
4. Let your child know it's OK to yell, scream, and say no to an adult if they feel uncomfortable or scared.
We teach children to listen to adults and not to be disruptive, but there are times they should disobey and be loud. It's a good idea to practice with your kids. Give them a scenario and have them practice say no firmly and loudly, screaming, and running away.
5. Be cautious and aware of identifying clothing.
Personalized shirts, a team uniform or clothing from your child's school can provide a potential abductor with valuable information. If they are able to call your child by name or mention their school or team, they may be able to trick your child into believing that they know them.
The most important thing when trying to keep your child safe from abduction is to communicate with your child. Talk to them regularly about the dangers and what they can do to stay safe.
Related