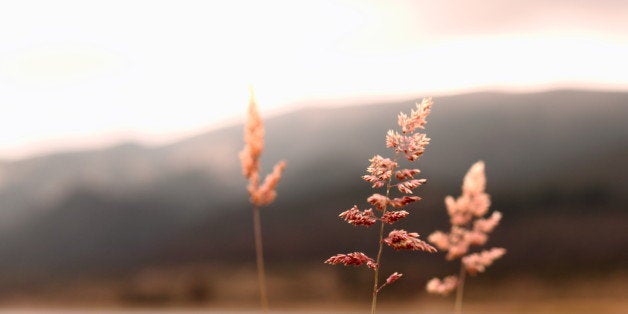 The women of Colombia have lived through a low-intensity civil war, marked by widespread sexual violence, for over 50 years.
Despite being targets for sexual and other forms of violence by guerrilla groups, paramilitary forces and state security forces, Colombian women are on the front lines of grassroots and national efforts to support survivors and rebuild their communities.
Here are 5 ways Colombian women are making it happen:
1) Breaking the silence through media
"The worst that can happen to me has already happened. There are threats against me, and every morning I leave the house knowing that I may not return in the afternoon. But the worst they can do is kill me, and I'd rather die of a bullet in Colombia than of sorrow in exile." -- Jineth Bedoya Lima, journalist and Survivors United for Action member
Tortured and raped for her coverage of the Colombian conflict, Journalist Jineth Bedoya Lima has emerged as a bold advocate for the rights of sexual violence survivors in Colombia and around the world. As a journalist and public speaker, Bedoya Lima now uses her media profile to speak out against high levels of impunity for sexual violence crimes in Colombia.

2) Transforming the hearts and minds of a traumatized population

"If you get up on your feet, what you do is deny that person who has been violent -- the perpetrator -- the right to triumph over you. This is when justice happens, because you dare to make demands and to rise up. I believe in that." -- Stella Duque, psychologist and director of Taller de Vida
Colombian psychologist and director of Taller de Vida ("Workshop of Life") Stella Duque, provides psychological support to survivors of Colombia's armed conflict through art and creativity. Taller de Vida uses painting, theatre and dance to help conflict survivors confront the harsh experiences they carry with them and map out a more positive future: a method of "reinventing life," Duque says.
3) Demanding a seat at the peace table
"We told the negotiators in Havana that we did not want peace to be made for us, but to be the peacemakers." -- Marina Gallego, coordinator of grassroots women's organization, Ruta Pacífica de las Mujeres
In November 2012, formal peace negotiations began between the government of Colombia and leading rebel group, the Revolutionary Armed Forces of Colombia. Disappointingly, promises to make formal negotiations inclusive of women and sexual violence survivors were not fulfilled quickly. UN Women reports that "one year after the peace talks had been announced . . . women and their demands were largely absent." Colombian women's organizations mobilized a powerful response, including a summit of 450 women from across the country to call for women's inclusion in the peace process. Two weeks after the summit, Colombian president Juan Manuel Santos appointed two women with greater decision-making power to represent the Government at peace talks. President Santos also committed to include the voices of sexual violence survivors in peace negotiations following calls from Colombian survivors and women human rights defenders, as well as their international supporters.
"These women are not only victims of forced displacement and the armed conflict that has forced them to leave their lands. They are also victims of sexual violence, forced displacement, torture and homicides. These are the women that live [in the City of Women], but they are not only victims. They have been leaders and activists defending and reclaiming their rights." -- Patricia Guerrero, Founder of Liga de Mujeres Desplazadas and The City of Women
Over a decade ago, Liga de Mujeres Desplazadas -- led by Colombian activist, feminist lawyer and former judge, Patricia Guerrero -- founded The City of Women, a housing development for women displaced by the Colombian conflict. Located in Turbaco, near Cartagena de Indias, The City Of Women provides a safe space for women to heal from extreme trauma caused by conflict and displacement, and to raise their children to believe in nonviolence and gender equality. The City of Women was built, and is run, entirely by women.
5) Speaking out about threats to women human rights defenders
"Courageous women human rights defenders across Colombia are working to protect the rights of thousands of women who have been treated like little more than trophies of war. These defenders are abused, threatened and even killed with no-one protecting them." -- Marcelo Pollack, Colombia researcher at Amnesty International
Simply speaking out against sexual violence in conflict makes Colombian women human rights defenders targets for rape and even death threats. No matter the risks, these women refuse to be silenced and are sounding the alarm about the relentless threats to their work. Friends and colleagues of Colombian activist Angelica Bello are still calling for answers years after her mysterious death in 2011. Outspoken about widespread sexual violence in the Colombian conflict, Bello received numerous threats to her life, had her children abducted and was herself attacked by paramilitaries. Fellow activists say she was killed to silence her.
Watch the International Campaign to Stop Rape & Gender Violence in Conflict's new mini-documentary, Taking the Lead: Sexual Violence Survivors Forging Hope in Colombia:
Related
Popular in the Community