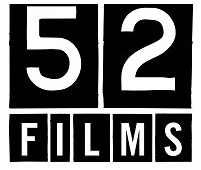 At present there is a mounting public awareness that a lack of female directors working in the film and television industry is tangible. Recent news is that the Equal Employment Opportunity Commission (EEOC) is taking a step toward a potential class-action lawsuit driven by hiring discriminations in the entertainment industry. The suit was partially ignited by a three-year study titled "Female Filmmakers Initiative" led by Dr. Stacy L. Smith of USC's Annenberg School. The research concludes that there is not only a lack of females in leadership positions in film and television, but additionally a widespread misunderstanding that industry leaders hold regarding female directors. The study in turn suggests that there is a widespread disregard by industry executives and potentially the public alike of the capabilities of women to direct movies.
"When I read that industry veterans couldn't make a list of 10 female directors to consider for their projects, I knew that we needed to build awareness of female filmmakers." ~Kirsten Schaffer, Executive Director of Women in Film, Los Angeles
The publication Variety has chosen to highlight female filmmakers struggle for equality in the industry and has also brought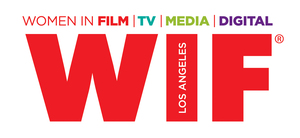 attention to studies including the Sundance/WIF study. While the 42 year-old non-profit Women In Film (WIF) was arguably the first to advocate the expansion of professional opportunities for women in the entertainment industry, since its founding by The Hollywood Reporter publisher and editor-in-chief Tichi Wilkerson Kassel in 1973, the leadership's passion for greater recognition of female talent has not at all diminished. One of WIF's newest initiatives is both interesting and compelling as it examines the problem of female filmmakers from a unique angle: Watching movies. WIF's recent argument for giving more women opportunities to direct film and television is not made with statistics, but through the watching of films.
The new initiative titled #52FilmsByWomen sets out to prove that there are many excellent movies by female directors, and at least enough to watch one every week of the year. Through accepting community pledges to watch one film every week made by a female filmmaker, WIF expects the popularity of female-driven movies to increase through social media and word-of-mouth.
According to Schaffer, "...I hope that by the end of [#52FilmsByWomen] that everyone in the entertainment businesses can confidently name 10 women directors. It also lines up well with our partnership with TCM and the Trailblazing Women program. TCM is airing 50 films directed by women throughout October."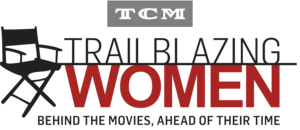 The Trailblazing Women Series is a concurrent programming initiative in partnership with Women in Film and led by Turner Classic Movies to present the movies of female directors every Tuesday and Thursday throughout the month of October. Programming is presented thematically each week, such as programs titled "Women Film Pioneers," "Studio Directors," and "The 1980s: A Step Forward." The films are hosted by the much-loved actress/writer/director Illeana Douglas, and with appearances by groundbreaking director Julie Dash and acclaimed producer Cathy Schulman--Schulman is also the President of WIF LA.
The Trailblazing Women Series is presenting films such as Elaine May's The Heartbreak Kid (1972) and Penny Marshall's A League of Their Own (1992). In addition to sourcing viewing material for #52FilmsByWomen from October's Trailblazing Women programming, WIF provides initiative participants with lists of recommended films by female filmmakers. In perusing such lists, one is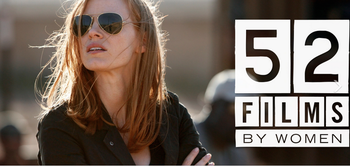 quickly reminded of many brilliant movies by female directors and writers, such as Julie Taymor's Across the Universe (2007), Karyn Kusama's Girlfight (2000), Leni Riefenstahl's Triumph des Willens (Triump of the Will) (1935), Niki Caro's Whale Rider (2003) and Kimberly Pierce's Boys Don't Cry (1999). #52FilmsByWomen may also surprisingly reveal to some that box-office hits such as Big (1988), Point Break (1991), American Psycho (2000) Fast Times at Ridgemont High (1982), and Wayne's World (1992) were all directed by women (Penny Marshall, Kathryn Bigelow, Mary Harron, Amy Heckerling, and Penelope Spheeris, respectively).
#52FilmsByWomen connects us back to the art, to the stories that inspire, educate and entertain. ~Kirsten Schaffer
According to Schaffer, "The goal of the #52FilmsByWomen campaign is to build awareness of female directors and to have fun while doing it! [Personally,] I'm excited about #52FilmsByWomen because I get to watch all of these films -- some for the first time. At the heart of this very important issue of equality is art. #52FilmsByWomen connects us back to the art, to the stories that inspire, educate and entertain."
The recognition of great directing works by women is wisely the best argument for the necessity of expanding directing opportunities for females in film and television. As it is true that women do not have the same access to the same professional opportunities as men, #52FilmsByWomen strives to recognize that women absolutely possess the same talent and are therefore deserving of support for their goals in moviemaking. As Schaffer states, "It is an issue of equality and we are missing out on great stories and storytellers that could enrich our culture."
REAL LIFE. REAL NEWS. REAL VOICES.
Help us tell more of the stories that matter from voices that too often remain unheard.