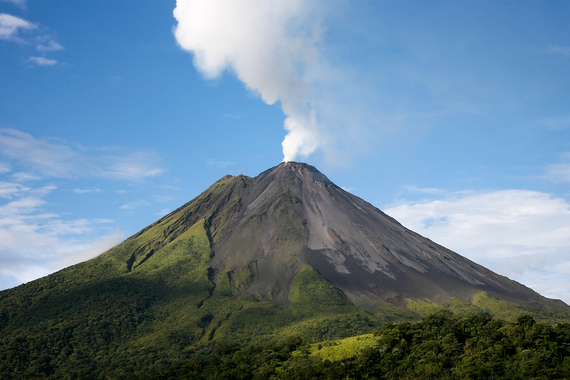 Whether you're a honeymooner, searching for a unique family getaway, or desperate for an extended girls or guys weekend only, consider Costa Rica, a country that has something to offer everyone.
IT'S ONE OF THE GREENEST COUNTRIES IN THE WORLD. Like to live as green as possible and proud of it? Costa Rica is paving the way for other nations, ranking third in the world for being eco-friendly and making the most of using its natural resources for energy.
WORLD CLASS SURFING FOR BEGINNERS & EXPERTS. Whether you're a novice or an expert, interested in the Pacific Ocean or the Caribbean, Costa Rica offers some of the best surfing opportunities to be had on their world-class beaches. Check the surf forecast and partake in surf lessons or camps.
THE ABILITY TO CUSTOMIZE YOUR HOTEL EXPERIENCE. Whether you want luxury or budget, travel in Costa Rica is manageable for all. Package deals customized to fit your financial and time constraints as well as your interests are possible.
ADVENTURE POSSIBILITIES FOR EVERY LEVEL OF THRILL SEEKER. Whitewater rafting, ziplining, hiking in parks, mountains, near volcanoes or kayaking--Costa Rica is a playground for all ages. It's perfect for those who love the beach, but can't sit on one for days on end, and need some fun and physically active options to mix it up.
EXOTIC & FOREIGN WITH LESS TRAVEL TIME & MONEY. You can transport yourself to another world full of exotic beauty in the physical landscape, a foreign language, cuisine and experiences without the European price tag.
Related