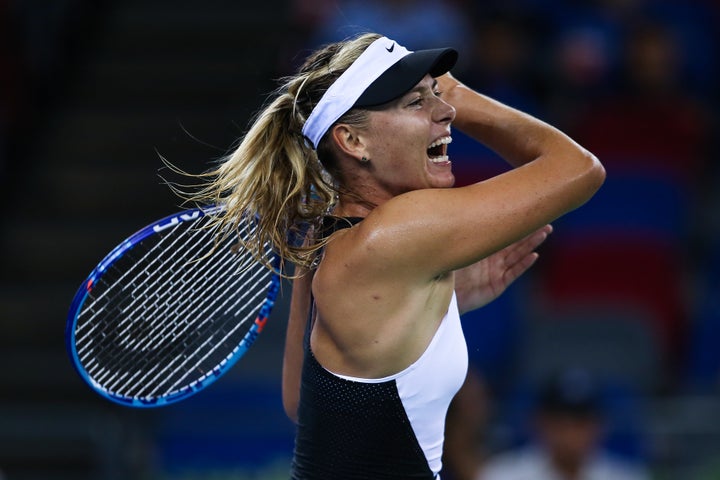 Sharapova's mother became pregnant with her shortly after the Chernobyl explosion and her family fled her hometown of Nyagan, Russia when she was a young girl. They eventually landed in Florida where Sharapova attended the prestigious Nick Bollettieri Tennis Academy at the encouragement of tennis great Martina Navratilova, who had seen a 6-year-old Sharapova on the court in Russia and instantly sensed greatness. By 18, she was the best female player in the world.
But today, the 28-year-old's injury-prone career has tested her physical strength as much as it has tested her mental and emotional fortitude. After all these years on the court, Sharapova has learned a trick or two. The Huffington Post spoke with her about how to recover with grace, brush off labels, appreciate her body and other general tips for being a bad-ass.
1. Find strength (and pride) in your weaknesses.
"I have battled back from shoulder injuries several times over the course of my career. The road to muscle recovery is long and tedious. It requires that you stay patiently focused on long-term benefit. These rehabs have been a personal struggle for me but in the end, they make me feel proud. To battle back from injury and regain my position at the top of my game -- multiple times over the span of a decade -- makes me feel powerful."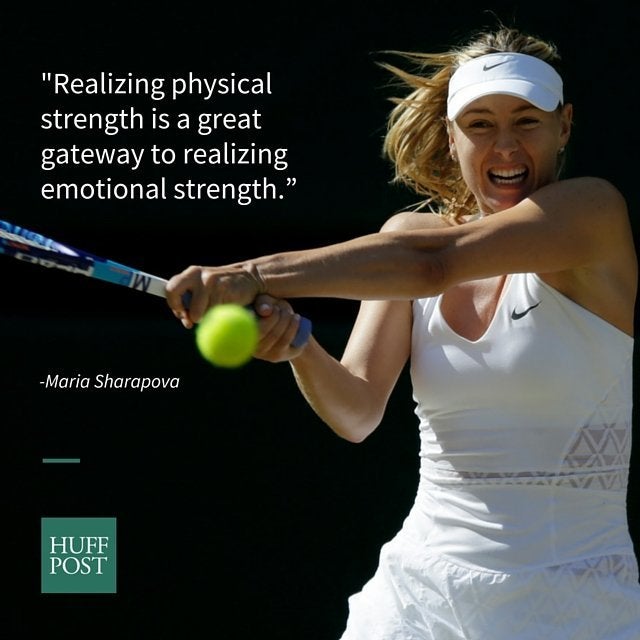 2. Know that your body is physically powerful.
"I encourage young girls to follow their strength. Strong bodies come in a variety of shapes and sizes. But I don't think you really learn to appreciate your body -- however it looks -- until you truly understand its capabilities. Realizing physical strength is a great gateway to realizing emotional strength."
"Just like in any field, women have to endure and ultimately overcome challenges or misperceptions. Women are continuously judged for outward appearance by the media and the public -- so projecting confidence in your own personal power and strength is paramount to redirecting that focus."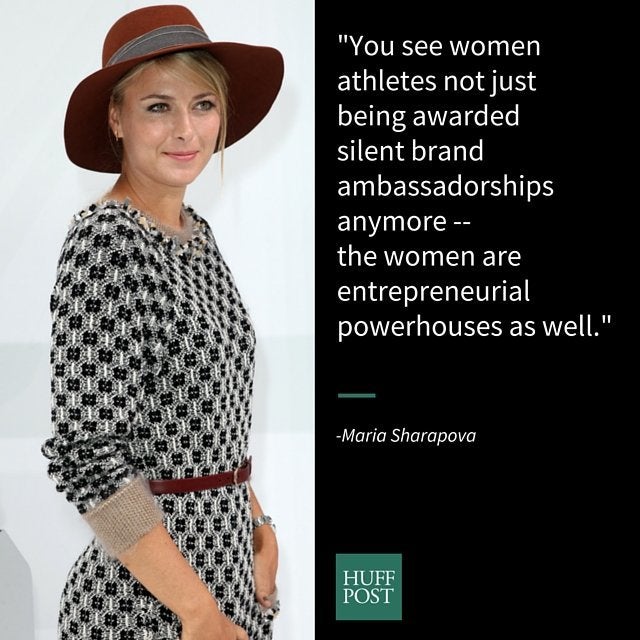 4. See other women as sources of inspiration.
"It's inspiring to me to see how far women have come in the sports arena just in my lifetime. You see women athletes not just being awarded silent brand ambassadorships anymore -- the women are entrepreneurial powerhouses as well, with their own unique personalities and brands. On the court, women's final matches are beginning to outsell the men's matches for the first time, which is a major milestone in how female athletes are being perceived today."
"Many of the great athletes who came before me, like Billie Jean King and Martina Navratilova, were literal game changers. They changed the way women's tennis was perceived and were warriors on the court -- proving that women were to be respected in my sport in the same way as male players."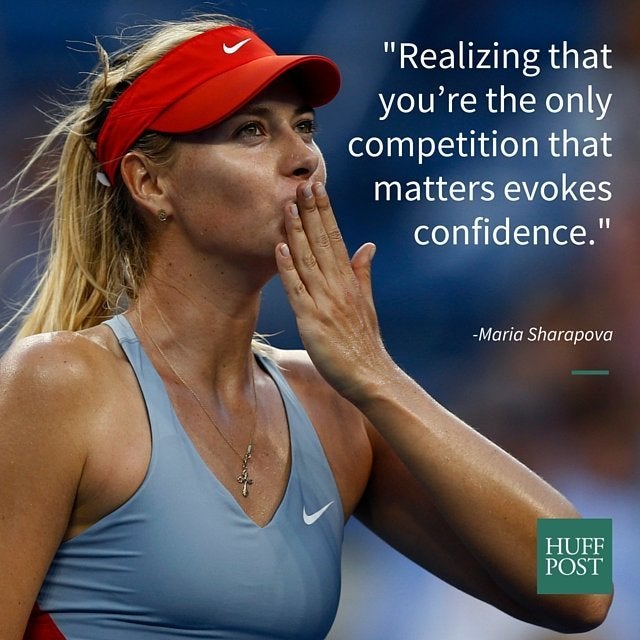 6. Compete with yourself -- not with the world around you.
"Being in the public eye leads to inevitable public scrutiny and labels, especially from remote places like social media. There are always trolls who delegate their time to cutting women down and objectifying them. I think it's about looking inward and channeling any feelings of insecurity or competition into just being the best version of yourself possible. As a professional athlete, my competitive spirit can be intense, but my favorite person to compete against is myself. Realizing that you're the only competition that matters evokes confidence."
For Sharapova, learning to take care of her body starts on the outside. She is militant with her SPF and, as such, has recently put her name to a good cause. As co-owner of Supergoop! sunscreen, Maria recently launched Project Black Dot to help bring skin health awareness to parents and kids around the country. Learn more about their first initiative here.
CORRECTION: An earlier version of this story incorrectly stated that Sharapova was born prior to the Chernobyl disaster.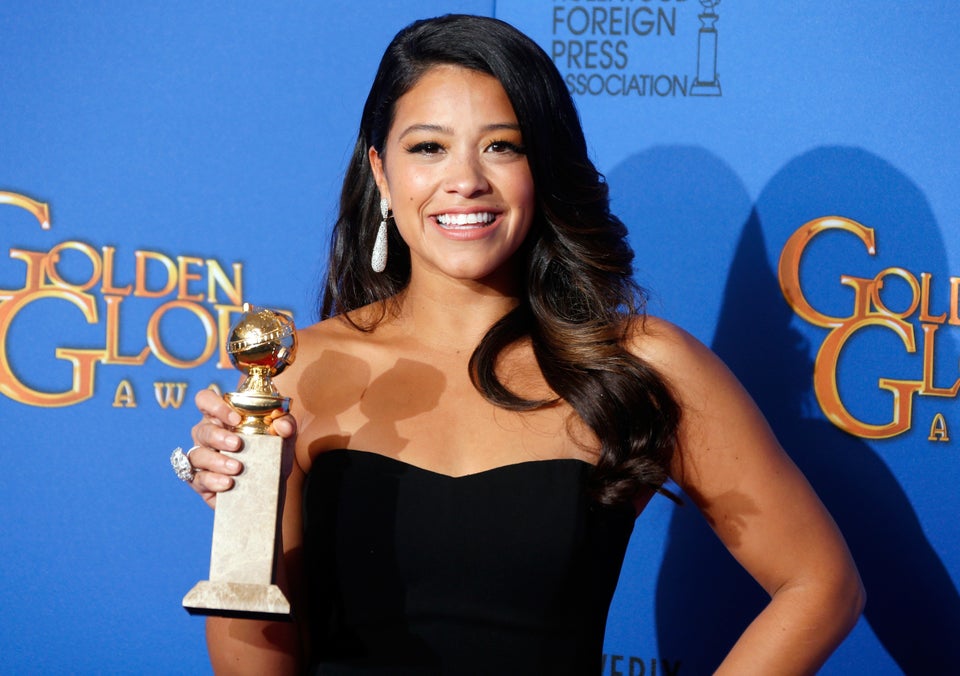 Meet Our Body Image Heroes
Popular in the Community