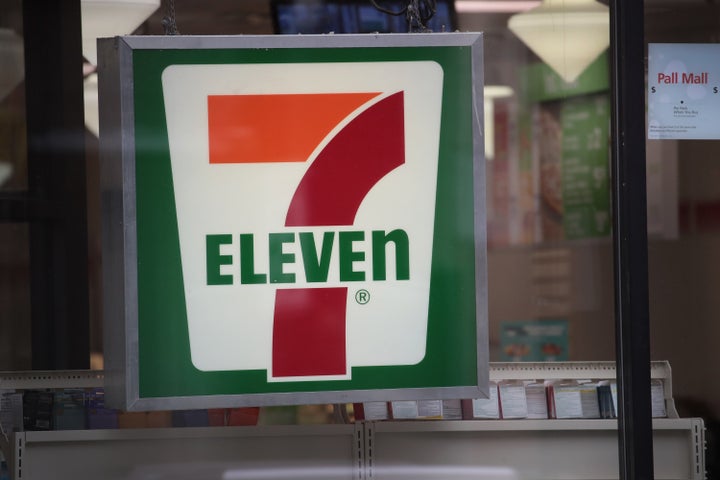 UPDATE: 2:30 p.m. ― 7-Eleven says it does not plan to start selling CBD oils in select states later this year.
Stephanie Shaw, director of communications for 7-Eleven, told HuffPost that a press release Tuesday from the company Phoenix Tears announcing a purported deal to sell its hemp-derived oils at the convenience store was false.
"We have made no agreement or partnership with this company and do not know why they said that," Shaw said.
Suzanne Mattaboni, a spokeswoman for Phoenix Tears, said the press release may have misstated some details of the deal and that she was trying "to get to the bottom of this."
7-Eleven plans to start selling cannabidiol ― also known as CBD ― products at more than 4,000 of its locations by the end of 2018.
The decision from the major convenience store chain was announced Tuesday, in partnership with Denver-based Phoenix Tears, which produces hemp-based CBD oils.
CBD is one of the non-psychoactive ingredients found in the cannabis or hemp plant; it doesn't produce the high associated with marijuana. But it has been used to treat post-traumatic stress disorder, alcoholism, arthritis, seizures, nausea and chronic pain.
"This agreement confirms our belief that CBD's status as a mainstream wellness option has arrived," Janet Rosendahl-Sweeney, founder of Phoenix Tears, said in a statement. "We're eager to usher in a new era of effective, holistic, hemp-based supplements that are now as easy to buy as stopping by the local convenience store."
7-Eleven stores will sell CBD products in states that have legalized recreational or medical marijuana, including California, Colorado, Florida, Illinois, Maryland, Massachusetts, Nevada and Washington, D.C. The chain said it plans to have CBD stocked in 4,500 stores by the end of the year, with 7,000 stores stocked over the next three years.
Popular in the Community