The sobering reality of airfares is that everyone on the airplane has paid different prices. One person paid $500 for their roundtrip tickets from San Francisco to Shanghai, while you paid $1,500 for the same tickets. So how do you not become the person who paid 3 times more for the same flights as the person sitting next to you? And how do you actually book the cheapest flights possible?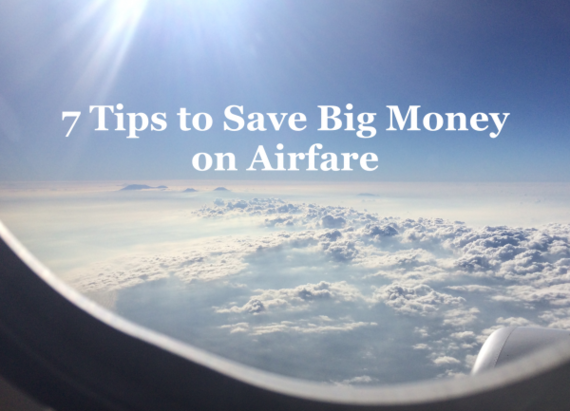 Over the last few years of booking flights for myself and my family for many trips, I've discovered some good tools and tricks to make sure I'm getting the best airfares possible. Here's seven tips to save big money on airfare:
1. Do your research. Figure out what the average prices are for your trip by using comparison sites like Kayak or Google Flights. Use the calendar view to see what prices are throughout different times of the year. Once you know what the regular prices are for your flights, you'll know a deal when you see one.
2. Stay informed. I reference a few sites that update frequently with all kinds of flight deals, flash sales and error fares. Airfare Watchdog, Thrifty Traveler and Secret Flying post deals throughout the day and supplement their posts with Facebook and Twitter posts. A lot of the deals are time sensitive and require some flexibility in timing and routing, but if a deal works for you, book it immediately.
3. Book shoulder season or off-season flights. If you're trying to go somewhere in March, April, July, August, or December, expect high airfares. These prices don't reduce much because airlines know that these months are in high demand due to school breaks and holidays. If possible, book shoulder season flights in May, June, October, and November. Flights will be cheaper, the weather will be milder, and there will be less crowds to deal with wherever you go. And if you have flexibility to travel during off-season months in January, February, and September, you'll normally be able to book even cheaper flights.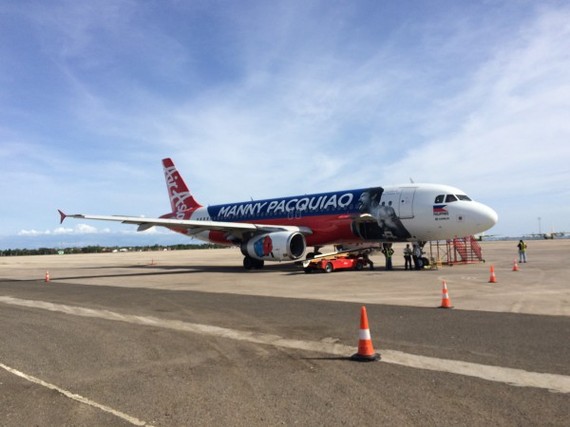 4. Fly on Tuesdays, Wednesdays, and Saturdays. Airfares are priced on supply and demand, so when supply is high and demand is low, airfares will be lowest. Most business travel happens on Mondays, Thursdays and Fridays, and personal travel mainly occurs around the weekend on Fridays and Sundays. Thus, Tuesdays, Wednesdays, and Saturdays will usually be the cheapest days to fly. If your schedule is flexible enough, plan your trip on one of these days and reduce your costs.
5. Book early, but not too early. The sweet spot for the best pricing on airfares is somewhere around 45 to 90 days before departure. Booking too early or too late can lock you into an unfavorably high price for your airfare.
6. Be decisive with the 24-hour free cancellation policy. When you see a cheap fare for a trip that you're interested in taking, book it immediately. I've seen many great fares disappear within minutes of being available. Most airlines (United, American) and sites (Priceline, Orbitz) have cancellation policies that refund 100 percent of your airfare if you cancel within 24 hours of booking. With this policy, you get 24 hours to really think through the scenarios of your trip (time off from work, kids' school schedules) and compare pricing to make sure you got the best deal.
7. Get the difference back. Even if you booked a great price for your airfares, sometimes it can get even better. It's happened to me on one occasion with Hawaiian Airlines for a trip from San Jose to Honolulu. After booking roundtrip tickets for my daughter and I, two days later, I saw the same tickets selling at $100 less than my purchase price. Fortunately, Hawaiian Airlines has a price matching policy in which they refund the difference of the fares after a $40 service fee. I received two $60 vouchers for future flights within one calendar year.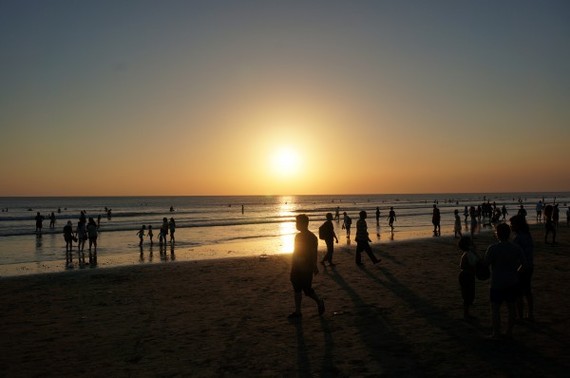 Booking the best airfares is a mix of research, flexibility, decisiveness, timing, and luck. With airfares changing every day, you need to be vigilant when booking your airplane tickets. And with some effort in the planning stages, you can save big money to spend on the fun activities of your trip.
Cliff Hsia is a writer, husband, and father, who is determined to live a better than normal life by traveling the world, slowly and purposefully, with his wife and two young daughters. His writing has been featured on MSN, TODAY, The Huffington Post, The Good Men Project, and other publications. He writes about travel, parenting, and lifestyle design.
Related