So, you have a big trip coming up, and the departure date is getting closer and closer. If you are anything like myself, you more than likely are thinking, rethinking, and over thinking what to bring. Should I get a new backpack? Should I replace my luggage with the kind that is hard on the outside? Which books should I bring for the plane and to read during down times? Do they use batteries where I'm going? Can I bring batteries as carry-on?...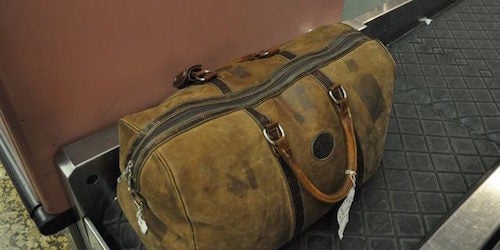 The thoughts that pop into our heads in the short weeks before a big trip are all ones that err on the edge of caution. We doubt that what we already have is not good enough, and that if we leave that one "essential" item behind, that our entire trip is doomed.
To help calm your nerves, we have put together 8 actually essential packing tips for you to remember as you prep for your next big adventure. To get this frequently asked question out-of-the-way early, NO, you do not need to bring your favorite hair dryer. The hotel will most likely provide one for you. Yes, we're sure. Read on for more tips.
The first thing you need to do is make a list of the items you need everywhere you go, regardless of the specifics of your destination. This is a run-through of the basics –shirts, pants, shorts, socks, undergarments, shoes, glasses, jacket…pretty much a run through of all the items you use in the course of a normal stretch of time.
Plan your outfits based on the number of days you will be out, keeping in mind the events you have planned (are you planning on eating a nice dinner, or hitting the nightlife a few nights out of the trip? Then be sure to include those sharper outfits, too).
Also, just like your mother used to remind you –bring more socks and underwear than you think you'll need. Mother always had an insight into the unseen…
Understand Your Destination.
Once you have the basics of "how much clothes should I bring?", you can start altering your travel wardrobe to the specifics of your destination. Are you going someplace tropical? Then chances are you are not going to need that parka and pair of snow pants. Swap it out for that swimsuit, as that will get more mileage on this trip than your snow jacket. Going someplace warm but also rainy? Be sure to grab the waterproof windbreaker and rubber shoes if you already have some.
By doing simple research on your destination as to the weather and expected activities available there, you can easily avoid over packing items that you will never pull out of your suitcase. Nothing makes a trip harder than a massive bag full of items you never needed to bring in the first place.
The Gray Area Of "Essentials."
After you have settled the clothing conundrum once and for all, we move into the gray area of packing –items.
Do we bring books into the trip? Should I bring my computer? My textbooks for that class I'm taking? What about my new art set that I'm thinking about possibly maybe busting out while on the island…?
The answer is simple when it comes the gray-area items: why are you going on vacation? Answering this simple question helps declutter your suitcase from all the stuff that will try to make its way into our bags unnecessarily.
Are you going on vacation to get away from work and thinking about work? Then leave the laptop. No access to emails means the tentacles of work can't reach you. Going on vacation to reconnect with your spouse or family? Then leave the books. They will cause you to hide from everyone because you are seeking alone time to read. Books and even portable video games just tempt you to avoid achieving your vacation goals, whatever they may be.
Unless your goals for this vacation are "more ME time", then perhaps the art set can stay home, too. Don't worry, it'll be waiting for you for when you return.
If you are going to a hotel and not a camp ground, then you are in luck –you don't really have to bring any toiletries at all! Shampoos, conditioners, body wash and soap…they are all provided for you in your room (don't believe us? Just peek in the shower really quick when you get there).
This saves you the trouble of having to high-tail it to Target the night before because you just realized that you are running low on Head & Shoulders. Bring your toothbrush, toothpaste, hairbrush and any special (and we mean special as in necessity) items, and let that be pretty much it.
The idea is to get away, not bring your entire medicine cabinet with you. And again, leave the hair dryer at home. Doesn't matter how much you think you'll need it, the one provided in your room is more than adequate.
How Many Bags Can I Bring Onboard?
Now that you got your bags all packed, we should find out just how exactly traveling with your luggage and backpack will go with your airline (if you're flying to your destination, that is).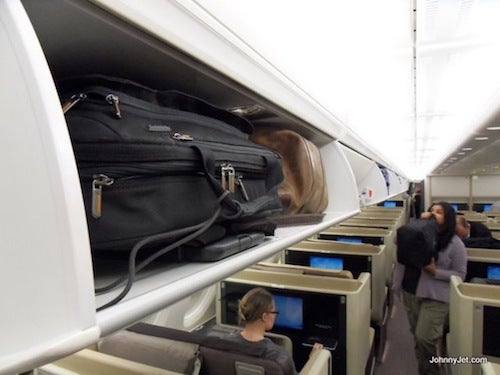 A quick online check of your airline with the phrase "luggage fee" will offer the answers you need.
Laundry Is Always An Option.
Don't want to pay that extra bag fee? Then downsize all your items into one bag per person rather than two (that is, a backpack AND a checked bag). You can do that by lessening the amount of the clothes you bring.
One of the best ways to downsize your packed bag is to plan to launder your clothes rather than bring more outfits. Recycling outfits after you get them cleaned and washed is a great way to save space in your bag, but of course, you need to find a place to get your things washed, first.
Many hotels offer some form of a laundry service, or even a washer and dryer in the rooms themselves. Past that, local laundromats are often not too far from hotels.
Hop online, or even just on the phone with your hotel concierge to see what they would recommend as far as getting your clothes cleaned would be.
Keep Your Essentials With You.
Afraid of getting your luggage lost? Luggage being sent to a wrong destination, leaving you without your bag happens more often than you think, so plan and don't have your essentials be in your checked bag but rather your carry-on instead.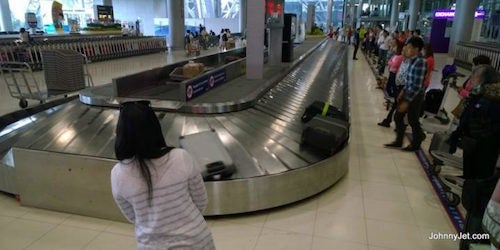 Items like your toothbrush, your tablet (if you brought it), a jacket and change of clothes, even tickets and confirmations are all items you want to keep close to you, always. Don't check them. Keep them on your person, or at the very least in your checked bag that stays above your head or under your seat.
Downsize Everything Possible.
Again, the name of the game is to keep everything as light as possible. To do this, as we keep mentioning in this article, we downsize. Everything.
If you are a book person, and you don't want to bring a separate bag just for all the books you want to bring with you to read, then welcome to the digital age! Get an E-Reader like a Kindle, or even just download the Kindle app for your iPad or tablet and download the books onto there. Why carry 47 lbs. of paper-and-binding when you can carry just 10.5 ounces?
We would recommend the same for those who feel they must stay connected to the world they are supposedly leaving behind. Why carry a bulky laptop around when they can downsize and just carry a tablet? On top of that, consider sharing the tablet (as in you and your spouse must share the screen) instead of bringing two. This way you won't be tempted to waste your vacation by being alone and staring at a blue glow the entire time.