Ancient Egyptians first discovered this key interior design principle: Cats make everything better. The Egyptians devoted sculptures, murals and other décor to the feline aesthetic in the belief that these magical creatures brought good luck. And while modern cat owners may spend a lot of time extracting pesky hairs from tabletops and blankets, we still know that a cat's presence is the ultimate home upgrade for living the charmed life. That's why we've partnered with Tidy Cats to reveal eight ways that our feline friends enhance our environs and make our living spaces more pleasant. Snuggle up with your kitty and prepare to get inspired!
1. In The Sunroom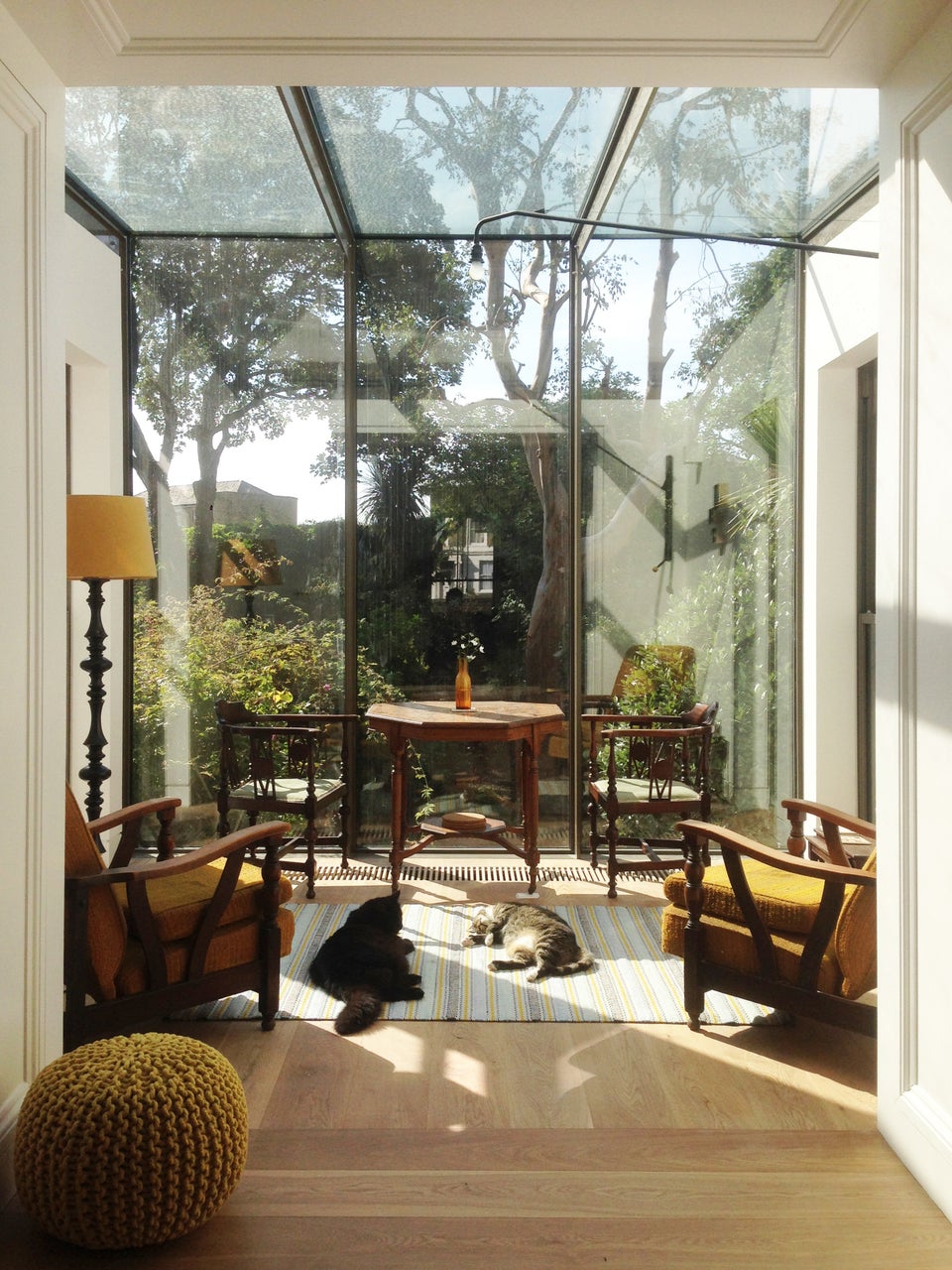 2. In The Living Room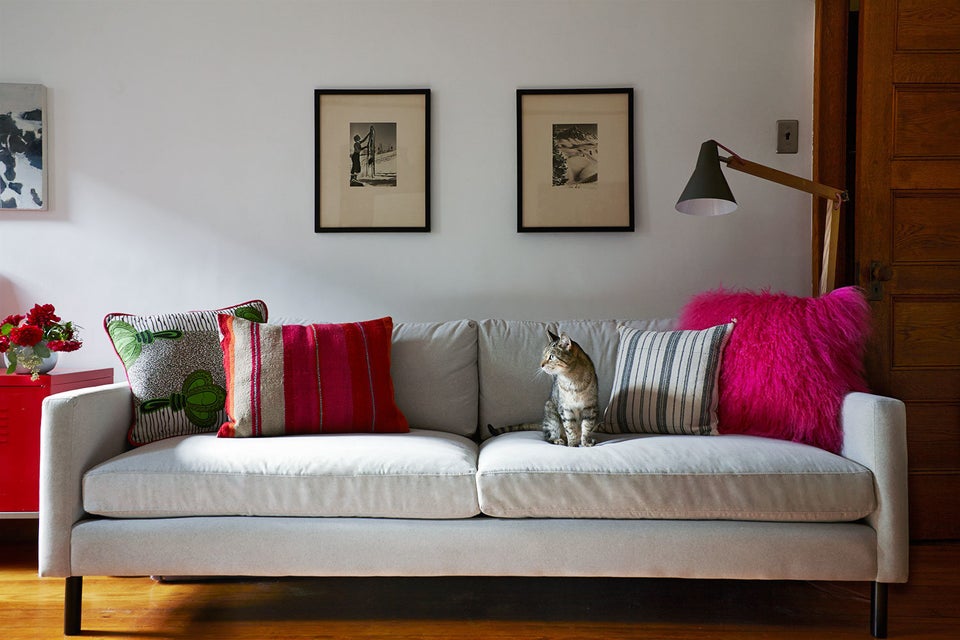 Livingly/Genevieve Garruppo
3. In The Bedroom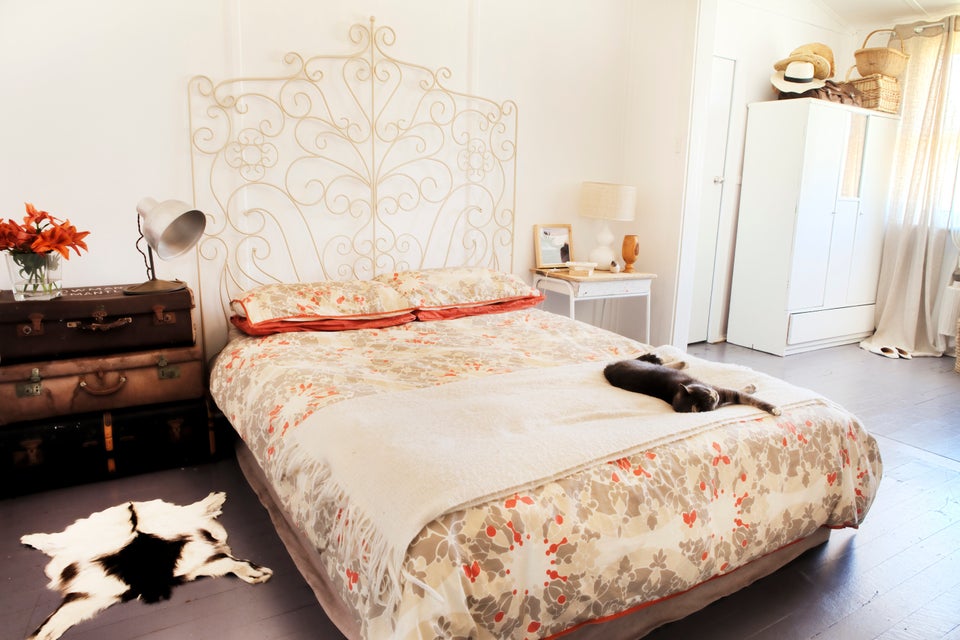 Red Images Fine Photography/Heather Robbins
4. In The Dining Room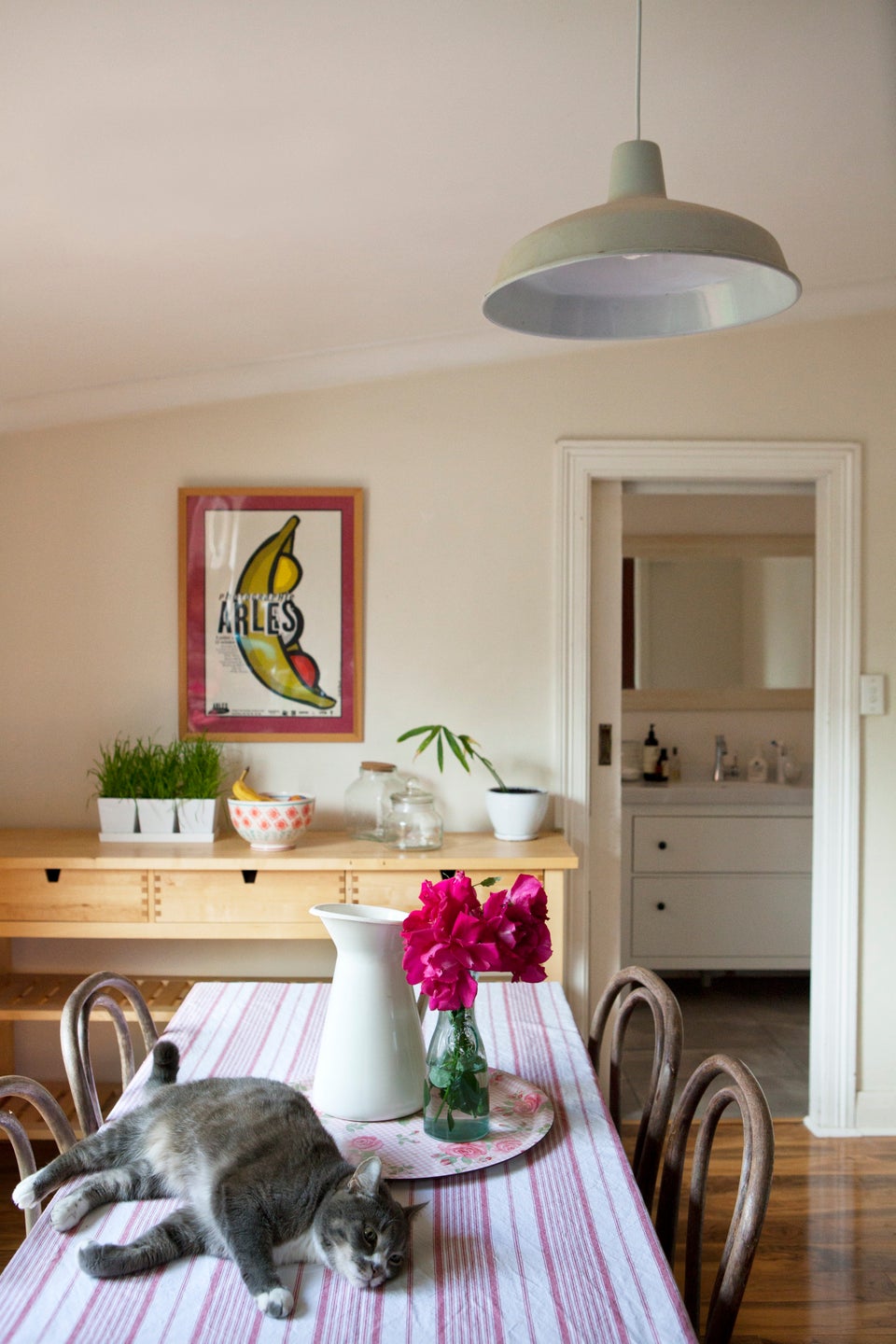 Red Images Fine Photography/Heather Robbins
5. On The Walls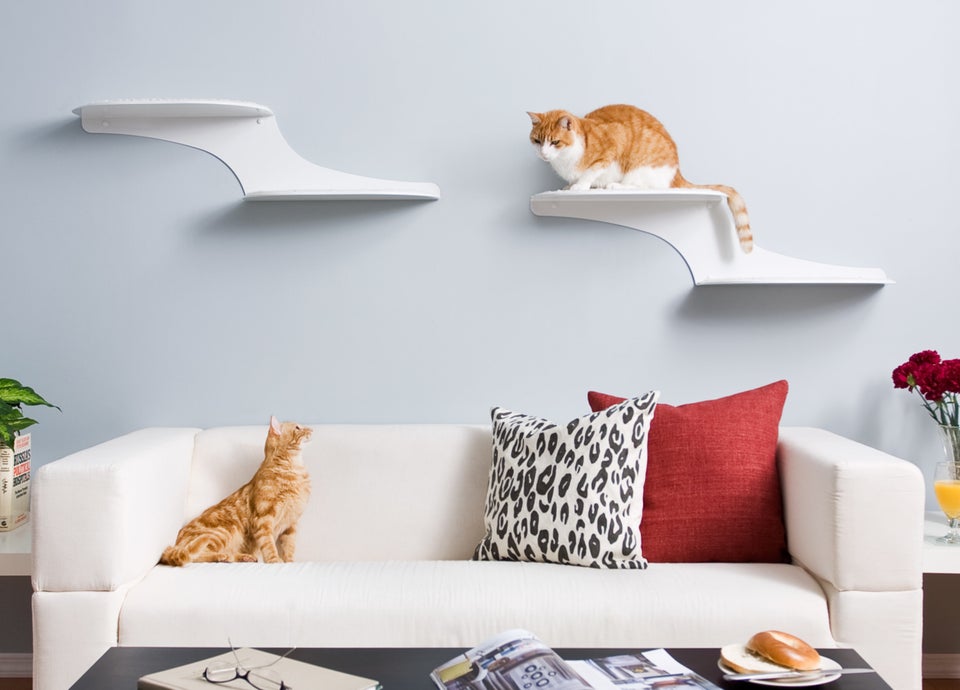 6. In The Guest Room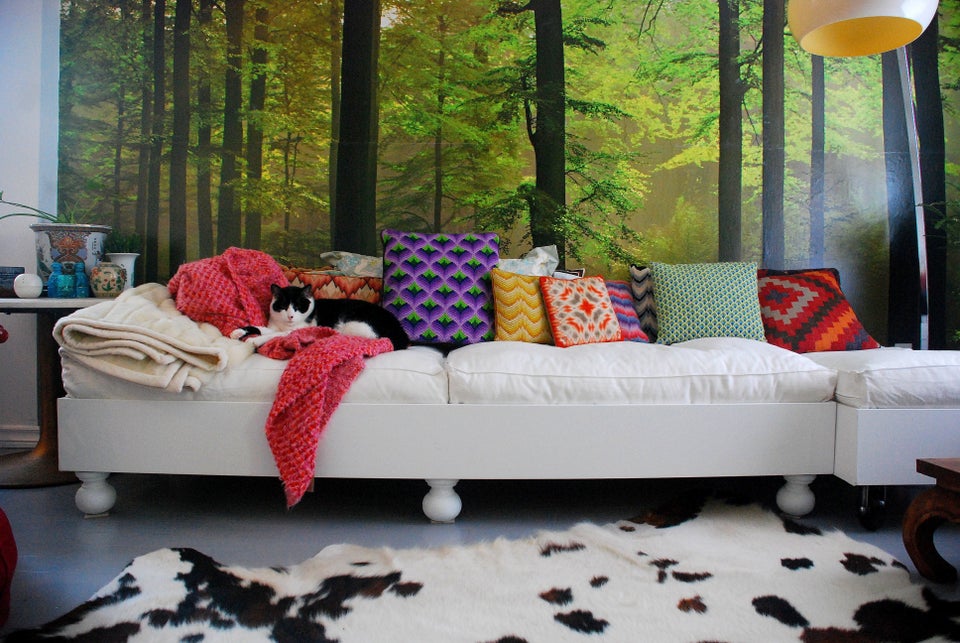 7. In The Bathroom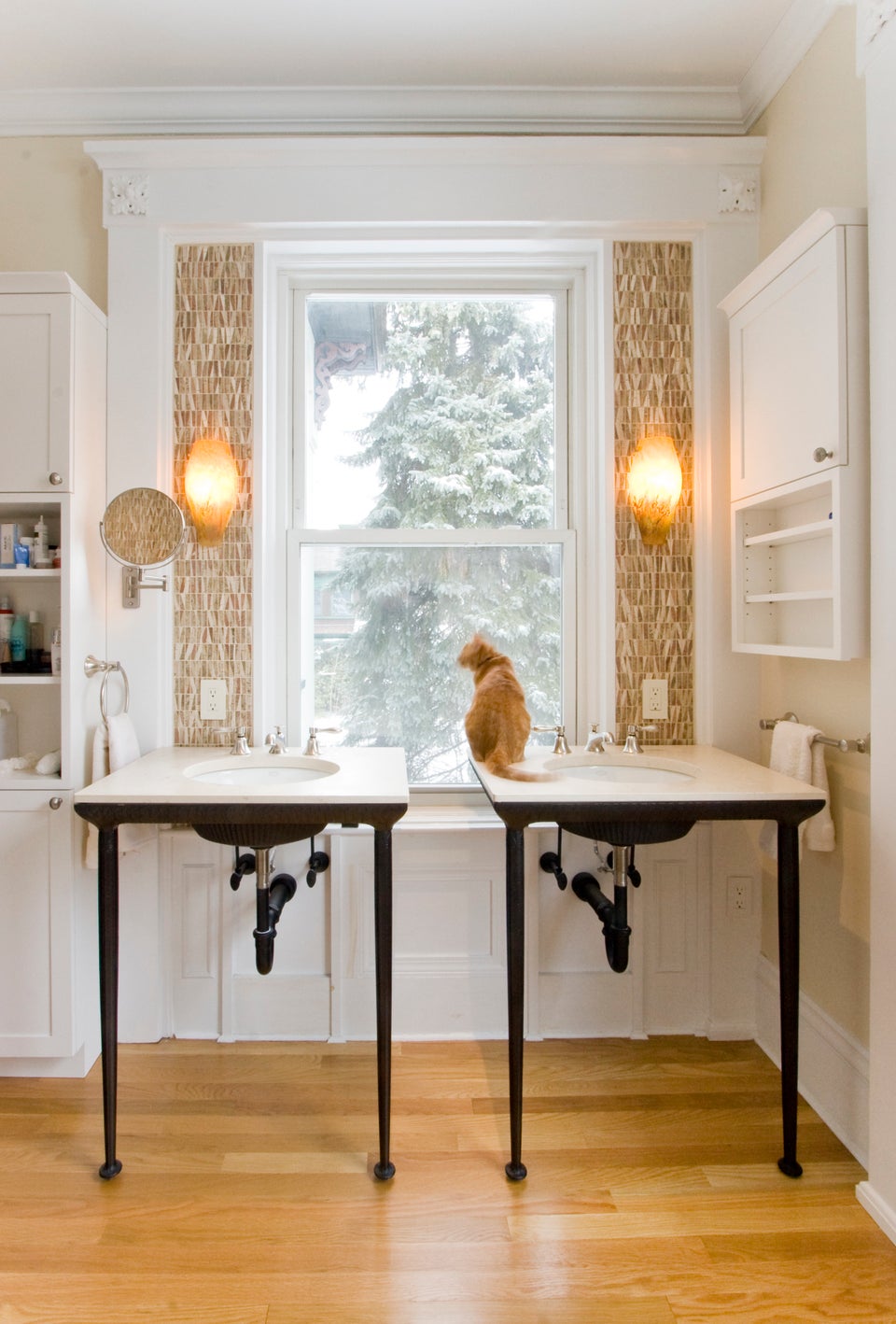 Chang Sylligardos Architects
8. In The Family Room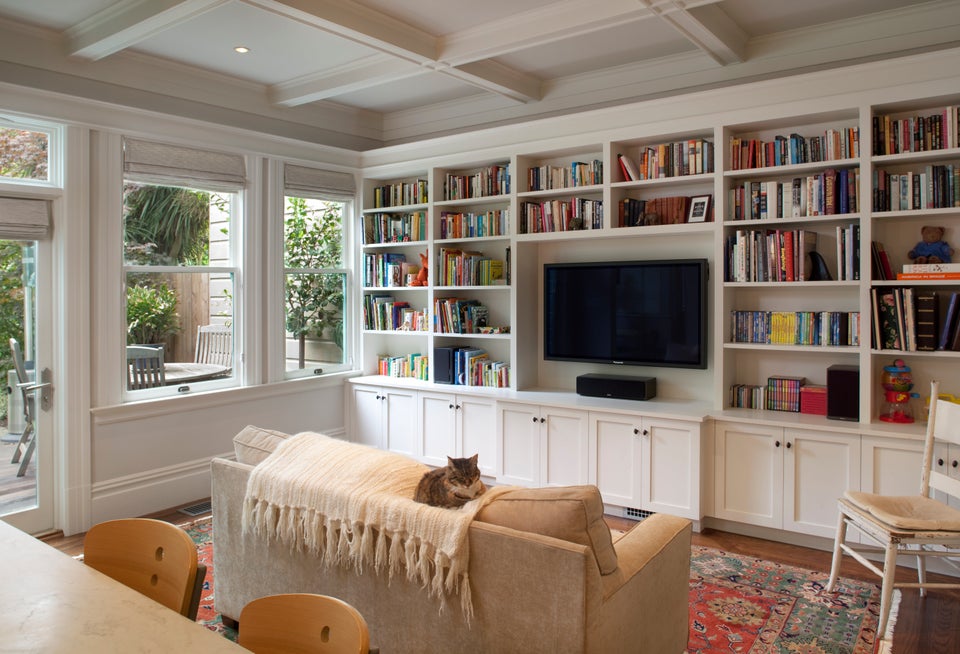 Gast Architects/Paul Dyer Photography
Time and time again, cats upgrade our life ― whether as the ultimate accessory for any beautifully designed room, or just because they make life more pleasant. Make sure to do right by your favorite felines by giving them the best. New Tidy Cats LightWeight with Glade Tough Odor Solutions Clean Blossoms keeps your home smelling fresh ― which is something that both you and your furry friend can smile about. Now that's the power of pleasant.