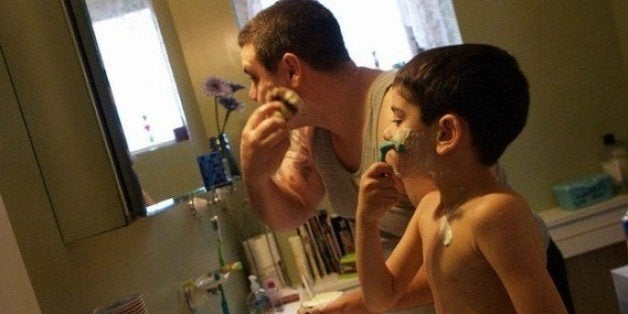 Having children can be incredibly rewarding or a pain in the you-know-what, depending on the situation. I know there are those who say that parenting is always wonderful. I think we all know they're lying.
Our children mess up. They lie to us, they're sneaky, they don't listen and they know how to push all the wrong buttons.
I'm not telling you something you don't already know. However, despite what our kids do to make us mad at times, we do things that are probably just as irritating. I asked my kids about some of the things I'm going to talk about here, and they informed me that I'm guilty of every one of them.
We hope, and try, to raise our children to have a better life than we did, but too often, we cross the line with our hypocritically high standards.
1. Always be in a good mood.
Isn't it upsetting when you come home from a long day of work and your kids are in a bad mood? You worked hard all day to put food in their bellies; the least they can do is not add to your stress. Right?
I've felt this way, but the thing I had to realize is that they have bad days too. It might have been that irritating kid at school or a teacher in a bad mood, it could have even been their other parent, but our children experience things throughout their day that will put them in a bad mood, just like us.
We have to cut them some slack at times; they have issues to deal with too. Do you remember how crazy being young felt at times? They're not always going to be in a good mood, and we have to learn to accept that. Don't misunderstand me, if your child is ALWAYS in a bad mood, that's a different story.
It's natural to want your children to study hard and breeze through school like Doogie Howser, MD, but you have to remember that was a TV show! In real life, children learn things differently. It's our job to guide them, not punish them because they may have a harder time learning.
We're not perfect at work -- at most jobs, it's not expected. School is our children's form of "work" until they go out into the world.
It's frustrating when our children mess up. It could be a dish dropped, door slammed or something bigger, like a car accident. Hey, WE MESS UP TOO! Why do we try to hold our kids to a standard that we can't maintain ourselves? Mistakes happen, we ALL mess up, that's life. Don't hold being human against your children.
4. Be grateful for what I've given you.
We give our children so much, and yes, they should be grateful, but being a parent means putting your children's needs before your own. We can't just give them the scraps.
That goes for giving of yourself too. Just because you're in a room with them doesn't mean you're spending time with them -- especially if you're glued to the TV. They shouldn't be grateful for just your presence; they need your attention, too. Give them everything you have, not what you think you can afford to spare.
5. Ignore how we treat each other.
Our children see and pick up more than we think. When we have those "heated" discussions in what we think is private, chances are they know what's going on.
How you treat each other will affect what kind of people they grow up to be. If you talk down to each other in front of them, if you criticize or belittle each other, you better believe they will too one day.
Our children learn how to treat others from us. Not what we tell them -- how we actually treat people. Think twice before you let your emotions take over and cause you to say something that could affect your kids.
6. Don't try to get away with anything.
I remember trying to get away with so much stuff when I was younger. My mother would yell at me when she caught me. She would tell me daily that she couldn't wait for me to have children to see what she has to go through.
I use to think, Whatever, Mom... until I had children of my own. Turns out, mom was right. We have to remember what it was like at that age and not make every incident a nuclear explosion.
Yes, some things warrant certain punishments, but others aren't that big of a deal in the grand scheme of things. Please don't misinterpret what I'm saying. If it's a minor issue, letting your kids learn a "life lesson" might be a better approach.
Our youngest son worked hard all summer to buy a laptop for himself. When we moved here to Maui, he ended up dropping it and cracking the screen. We found out a few weeks later, and we were furious.
He lied to us, he hid things from us, he broke an expensive item. We had to take a step back, cool off and remember that this affected him more than us; he bought it with his own money. We talked to him about the lying, but him breaking his own laptop was a life lesson.
You can't constantly treat your children poorly and expect them to always forgive. They might have a high tolerance for our issues, but there will come a limit.
There are some rough situations. Parents split up, maybe even divorce; there are money issues, stresses of everyday life, and lots of things that are out of your control. But you have to make the best out of every bad situation and not take it out on your children. In those situations, you have to do as much as you can to give them some sense of normalcy.
8. Do what I say, not what I do.
At the end of the day, our children learn more by what we do, not what we say. Actions do speak louder than words in parenting, and you have to lead by example.
When I told my children I was writing this, they informed me that I had a lot more than eight unrealistic expectations. I was irritated, but I'm sure they're right.
We have to let our kids be kids, not perfect robots. They're going to mess up -- that's life. Our job is to guide them and be there for them. If a situation requires discipline, then by all means do what needs to be done.
Here is what I challenge you to do: Take a step back first, and don't let your emotions control the situation. These years are vital in molding the kind of people they will become.
Do you have unrealistic expectations of your children?
Like Us On Facebook |

Follow Us On Twitter |

Contact HuffPost Parents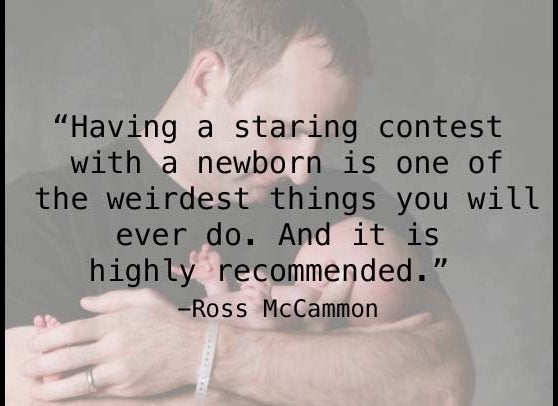 Quotes About Fatherhood
Related