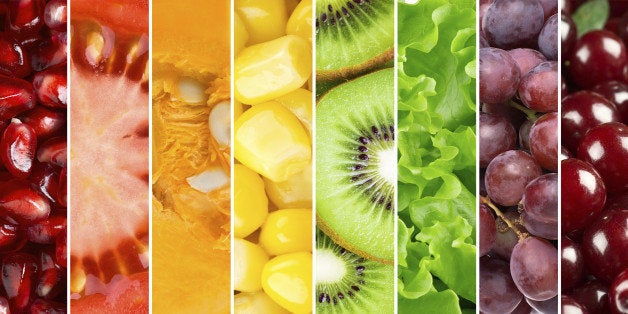 1. For their taste
Famous chefs, such as the ones who fill Paris's hotels and Michelin-starred restaurants, have vegetable gardens on their roofs to provide supremely fresh produce. Tomatoes, strawberries, aromatics, salad greens, or edible flowers are fragile and easily damaged in trucks, cold rooms, or stalls. Gourmets know that the taste of produce and its nutritional value are far better when they are freshly harvested.
2. To intelligently recycle our garbage
Organic waste constitutes 30 percent of our garbage, and most of it is incinerated and placed in landfills. Instead, this mineral-rich waste could be transformed into compost and used to fertilize soil for urban farming. In Paris alone, we could avoid dealing with 400,000 tons of waste every year and thus decrease associated environmental hazards (garbage trucks, garbage dumps, incinerators) and their associated costs.
3. Because we can grow crops (almost) everywhere
To grow aromatics, strawberries, or radishes you only need a window and a window box. If you have a balcony, a yard, or, even better, a terrace or a piece of land, you can grow any of the 16,000 marketed varieties of these plants. Vertical farming helps optimize space. The roof ensures headroom, light and a great space for farming; it's a pity to leave it for the pigeons.
4. To accommodate biodiversity
This is especially the case for ladybirds and chickadees. When carefully cultivated, a vegetable garden is an ecosystem full of various fungi, bacteria, insects, and earthworms. The vegetable garden offers a refuge for wild species and provides them with the appropriate habitat and shelter.
During rain showers, water flows quickly over impermeable roofs and regularly overflows sewage that discharge pollutants in rivers. A layer of soil is able to absorb water like a sponge and to regulate the fluctuation of water. The city of New York, being well aware of this risk, has provided over $600,000 to Brooklyn Grange, a 2.5-acre rooftop farm, for the service it provides to the city.
Walls and roads accumulate heat, and the temperature of a city can be several degrees higher than that of the neighboring countryside. Besides its effects on health, the rise in temperature causes extensive use of air conditioning, which in turn transfers heat to the air outside, causing a real vicious cycle. Plants provide shade for roofs and the walls. Also, the evaporating water on the leaves may cool down the air.
While we currently know abundance thanks to a well-functioning economic system, Paris, for example, could only survive for a few days if forced to supply its own food. In 1943, when the Germans requisitioned means of transportation, Parisians grew leeks on the lawns of the Louvre for fresh produce. In southern countries, urban farming plays a similar vital role. In Kinshasa, urban farming is an important weapon in the fight against childhood malnutrition. Urban farming does not have the potential to ensure the food autonomy of a city, but it can provide crucial backup. The fast and spontaneous development of urban farming for food in Spain and Greece proves it.
8. For socialization and education
Community gardens help forge relationships between residents; gardening is an activity that favors cooperation, rather than competition. It is also a means to help marginalized people to be involved, which helps them gain self-confidence. With gardens in schools or a vegetable garden at home, children will learn where vegetables come from and will eat them voluntarily.
9. And most of all, because it makes you feel good!
With the busy rhythm of life in the city, farming makes you feel healthy and well. Sowing, planting and harvesting are activities that engage your whole body. Numerous studies have shown the potential beneficial effects of gardening on mental and physical health. If you have little time and a good irrigation system, you can choose varieties that only need to be planted and harvested and there you go: you have the satisfaction of eating fruits and vegetables with less effort.

This post was originally published on HuffPost France and was translated into English.
Popular in the Community