The Office of Special Investigations (OSI) approached former Air Force Academy Cadet Eric Thomas in November 2010 to assist with the investigation of sexual assaults at the Academy. Mr. Thomas said he agreed to assist the OSI in activities that evolved into Operation Gridiron because of his personal awareness of female cadets that had experienced sexual harassment and assault. He was also concerned that between 2002 and 2003, the Academy's sexual assault scandal involved over 100 reports and yet resulted in zero convictions.
During the two years he worked with the OSI, Mr. Thomas was directly involved in fifteen separate "targets" or individuals being investigated for sexual assault. He successfully passed an OSI Polygraph test and was described as truthful and credible. Mr. Thomas says he carried the weight and burden of knowing 42 individual cases of sexual assault. He juggled the rigors of academic, athletic and military cadet life during this period while daily seeing the faces and hearing the stories from both victims and perpetrators.
According to Former OSI Special Agent, Brandon Enos, Mr. Thomas' work with the OSI contributed to three convictions of sexual assault, the first of such convictions in the Air Force since 1997. Because of Operation Gridiron, Mr. Enos said that victims felt more comfortable and had much greater trust in the system, resulting in a record 52 restricted reports of sexual assault in fiscal year 2013.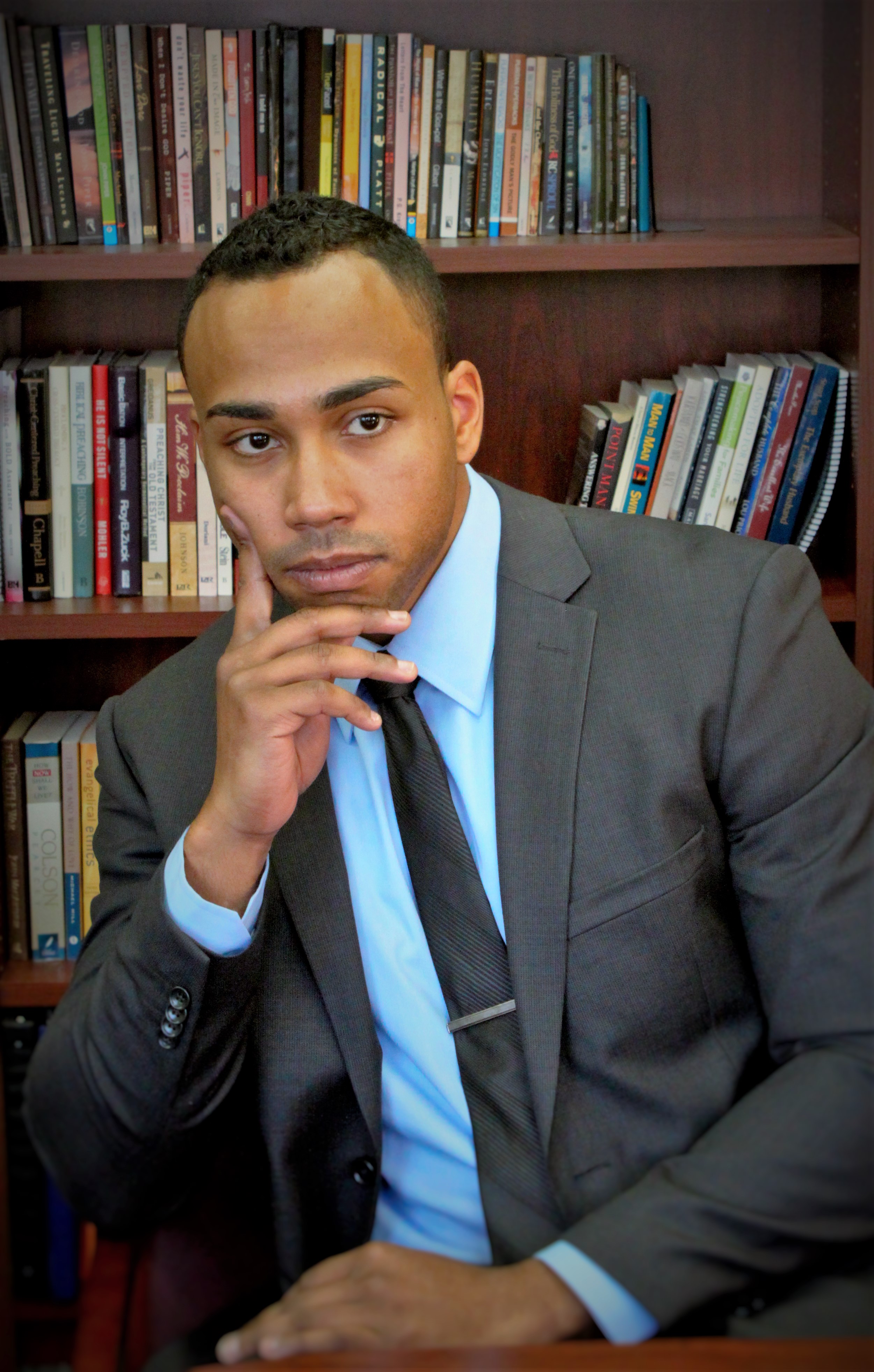 Eric Thomas. Photo Credit Jamie Myers
One would think that Mr. Thomas' efforts to bring justice for sexual assault victims would be lauded by the OSI and the Academy but this was not the case. Both the OSI and the Academy dealt one devastating blow after another through punitive actions against him with lifelong implications. He was disenrolled from the Academy "six weeks" before graduation, after five years of sacrificing much of his personal life in hopes of serving his country as a 2nd Lt. in the United States Air Force.
According to the New York Times, Mr. Thomas' disenrollment was the direct result of his engagement with the OSI. Just weeks after providing information that would lead to the disenrollment of the biggest football star at the Academy, Mr. Thomas' personal troubles began. The Academy's punitive measures against him included being assessed 309 demerits for infractions mostly connected with confidential OSI work that the OSI failed to share with Mr. Thomas' chain of command. He was placed on six months probation but remained on probation for 18 months. He lost his rank and all upper class privileges, and was restricted to the base. He was confined to sitting in a room for over 400 hours. He was also given 99 Tours, requiring him to march around a 10'X10' square for hours under observation.
When Mr. Thomas informed the OSI that he was being punished by the Academy, the OSI assured him that they would take care of him and speak on his behalf. The OSI instead disavowed working with Mr. Thomas and instructed Special Agent Enos not to have any further communication with Mr. Thomas. After previously being recognized by the OSI as trustworthy and credible, the OSI abandoned Mr. Thomas and the Academy now labeled him a "liar with low moral character, who was not fit for service." ABC News, Nightline reported that New York Senator Kirsten Gillibrand was one of two U.S. senators asking the Pentagon to conduct a new independent investigation of the punishment received by Mr. Thomas and Mr. Enos. Senator Gillibrand commented, "It's a case of retaliation for people whose job is to root out and prosecute sexual assault cases."
Why would anyone believe Eric Thomas after both the OSI and Air Force Academy have impugned his character? In an interview in Tucson, AZ on March 4, 2016, Mr. Thomas said that up until his OSI involvement, he was pilot qualified and awarded his top pick of a pilot slot in a highly competitive and rigorous process, a qualification that over 300 cadets were denied. He had held the highest rank a cadet could achieve during his senior year and was in charge of approximately 400 cadets, an entire Group and ten squadrons. Mr. Thomas also said he received personal letters from the Sexual Assault Response Coordinator and Colonel of the Academic Department praising and supporting his "highest level of character, diligence, honor, integrity and fortitude."
During the Tucson interview, Mr. Thomas said he has been repeatedly retaliated against by the Academy on a national stage. His whole life has been placed on hold for the last three years while waiting for a Department of Defense investigation that was supposed to be concluded nine months ago. Ironically, Mr. Thomas said the OSI unit for which he was working received several awards for his work while he was experiencing the severest forms of retaliation and punishment from the Academy. As if disenrollment wasn't enough, Mr. Thomas suffered the indignity and shame of being forced to walk past the lined halls of an entire squadron carrying his belongs and stripped of his class ring and rank. The worse was yet to come when the Academy discharged him with the equivalent rating of those who are convicted of a military justice offense. Essentially, the Air Force gave him a life sentence in that he can never serve in any military, civilian DoD or federal capacity with such a rating.
Why would any cadet ever again assist with Academy sexual assault investigations and risk personal and professional attacks by the Academy? Just as sexual assault victims deserve justice, so does Eric Thomas. Instead of achieving the distinction of Air Force pilot, that he rightfully earned, Mr. Thomas said the OSI abandonment and Academy retaliation have subjected him to a living hell of personal shame, financial ruin, stress and anxiety, and broken commitments, as well as a life-time ban from the military he loves. According to former OSI Special Agent, Brandon Enos, who recruited Mr. Thomas for Operation Gridiron but was ordered not to speak on his behalf prior to his disenrollment, said, "I don't think what the Air Force realizes, that when they actually punished Eric Thomas, they sent a very, very bad message to all the cadets. You don't talk about sexual assault, as a victim or a witness, because you will not graduate." It appears that the Air Force is committed to suppression of the truth and will bring ruin to the lives of anyone that dares to bring light to sexual assault at the Academy. It's a highly effective suppression tactic but is certainly contradictory to the Academy Honor Code, "We will not lie, steal, or cheat, nor tolerate among us anyone who does."
It's time for justice for Eric Thomas! Please join a host of citizens advocating for Mr. Thomas. Contact your congressional representatives, the U.S. Air Force and the Department of Justice and encourage swift action to exonerate Mr. Thomas. This includes demanding full disclosure of all documents pertaining to his OSI activities and allowing him an impartial, non-military hearing. Lastly, please share this article on social media and spread the word to end this young man's painful dilemma. Mr. Thomas deserves justice and he deserves it now!
Popular in the Community