When I travel, I am often asked why Afghan women are not standing up for their rights. My answer is: Afghan women, and the communities they live in, are standing up for their rights. The women who have asked the questions look puzzled. So let me try and describe the transformation that is quietly happening in Afghanistan.
For more than 35 years prior to the Taliban coming to power, Afghan women and girls had been going to school, graduating from universities, working as engineers, doctors, teachers and government workers.
When the Taliban came to power, they banned education for girls and stopped women from working. Almost immediately, Afghan communities, led by women teachers, began opening underground schools in their homes. This was incredibly dangerous. If the schools had been discovered, the teachers, the girls and the parents of the girls would have been beaten, jailed and possibly killed. The teachers opened the schools anyway and the communities, understanding the importance of education, supported and protected the schools. Men and women met to decide how to protect the girls and their teachers. In order to keep everybody safe, everybody in the community had to agree -- men, women and children. The resolve of the teachers and the cooperation of the community is what protected the female teachers and their students. My organization supported 80 of these home schools in five provinces. Because of the unity and resolve of the communities, not one school was closed and 3000 girls continued their education.
After the fall of the Taliban, Afghans continued to see the benefit of education. Millions of girls filled the classrooms of schools. In addition, many communities began requesting education for women and older girls, who had not had a chance to go to school. Note that these requests were community-based which meant that that women and men were requesting education for females.
AIL was the first to open Learning Centers for women and girls. The Learning Centers offer education and skills training. These women are coming to the centers to learn, but while they are there they are talking. In most areas of Afghanistan, women are rarely allowed to leave their home and only socialize with women they are related to. Now, in our Learning Centers, I am seeing women taking with each other, sharing ideas and helping each other solve problems. I am witnessing the beginnings of a Women's Networking Movement in our centers -- a movement that is community-based and has the support of everyone in the community.
In other countries, this would not be worth noting, but within the context of Afghanistan, this is a big shift. Some believe that the way for women's lives to be improved in Afghanistan is through marches and protests in the streets. I respectfully disagree. While marches and protests will draw attention to the issue, they do not make life better for Afghan women. By giving women a safe space to gather, learn, problem-solve and network, in a center requested by the community, a movement has begun. In the communities where AIL's Women's Networking Centers exist, the quality of life for women is improving. Women are taking classes, learning to read, earning an income and taking part in society. The women are sharing ideas, and these ideas are taking shape and solving problems.
I recently heard this story from a woman who attended a leadership workshop in one of our Learning Centers. She said:
Before I took this workshop, I didn't feel like I was doing the best I could. I didn't know how to provide services to my community in a way that would give a positive result. The leadership workshop taught me to be a leader. As I go to work, I always see a number of women begging in the street. This made me very sad; my country wasn't always this way, but years of fighting and war have caused problems like this. After the workshop, I decided I could take action. I spoke with an office that was helping with projects, and I proposed paying these women to clean the women's garden; this was project that the community wanted. My proposal was accepted, so I gathered the women and took them to the garden. Many of the women said they were begging because their husbands had drug problems, or were unable to work. I told them my plan, and many agreed to work in the garden. For one year, these women came and cared for the garden. They came to realize that they didn't need to beg, and that they were able to earn a living through work.
A quiet revolution is taking place in Afghanistan. It is taking place in Learning Centers for women -- centers that have been requested and are supported by the community. When the community sees Afghan women come up with plans such as helping others by hiring them to clean a garden, they begin to see the women as leaders. They come to understand that there are safe ways for women to take part in society and that women can be leaders just like men. It is through these small actions, taken by women, that Afghanistan will become the peaceful country that it once was. It is through supporting community-based Learning Centers, safe places for women to study, meet and talk, that women will come to see themselves as leaders capable of changing a nation.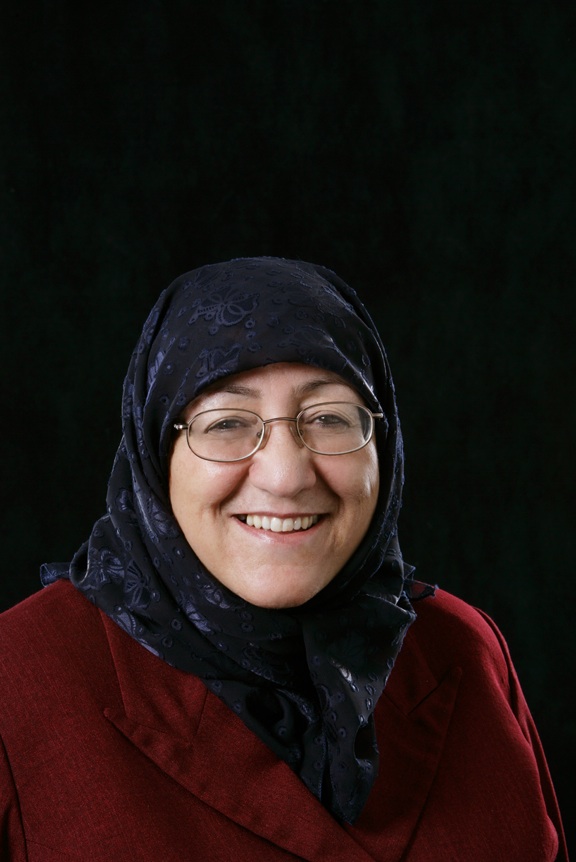 By Dr. Sakena Yacoobi

Visit Afghan Institute of Learning's RaiseForWomen Crowdrise page here.
Calling all HuffPost superfans!
Sign up for membership to become a founding member and help shape HuffPost's next chapter