One day after the former New England Patriots tight end was charged with murder in connection to the death of Odin Lloyd earlier this month, both FOX 25 in Boston as well as the Boston Globe reported that police are investigating Hernandez's possible involvement in the fatal shooting of two men in downtown Boston in 2012.
Citing an unnamed source, FOX 25 reported on Thursday morning that investigators are looking into Hernandez's connection to a shooting in downtown Boston on July 16, 2012 that left two men dead.
Shortly after the FOX 25 report, the Boston Globe also reported that Hernandez's potential involvement in the incident is being investigated, citing two unnamed law enforcement sources.
According to 7 News in Boston, the two men were in a vehicle at the intersection of Shawmut and Herald Streets when they were fatally shot. Citing unnamed sources, 7 News also reported on Thursday that authorities were investigating any possible connection between Hernandez and these deaths.
Investigators believe a fight broke out that included Hernandez at a nightclub before the shooting, according to the Globe report.
One of the unnamed officials who spoke with the Globe indicated that Lloyd's knowledge of Hernandez's possible connection to these unsolved killings could have been a factor in his death.
"The motive might have been that the victim knew [Hernandez] might have been involved," one of the unnamed officials told the Globe.
ABC News also reported that Hernandez was involved in a scuffle at a nightclub hours before the "drive-by shooting" in Boston. According to the ABC report, witnesses told police that "a grey SUV-style motor vehicle with Rhode Island plates" fled the scene after the shooting.
UPDATE 7:12 p.m. EST: The Boston Police Department has impounded a silver SUV that is believed to have connections to the scene of the double homicide as well as to Aaron Hernandez, according to CNN. Citing an unnamed law enforcement source, CNN reported on Thursday that authorities had been searching for that vehicle since the fatal shooting in July 2012. The source also told CNN that investigators believe Hernandez was renting the vehicle at the time of the shooting.
Before You Go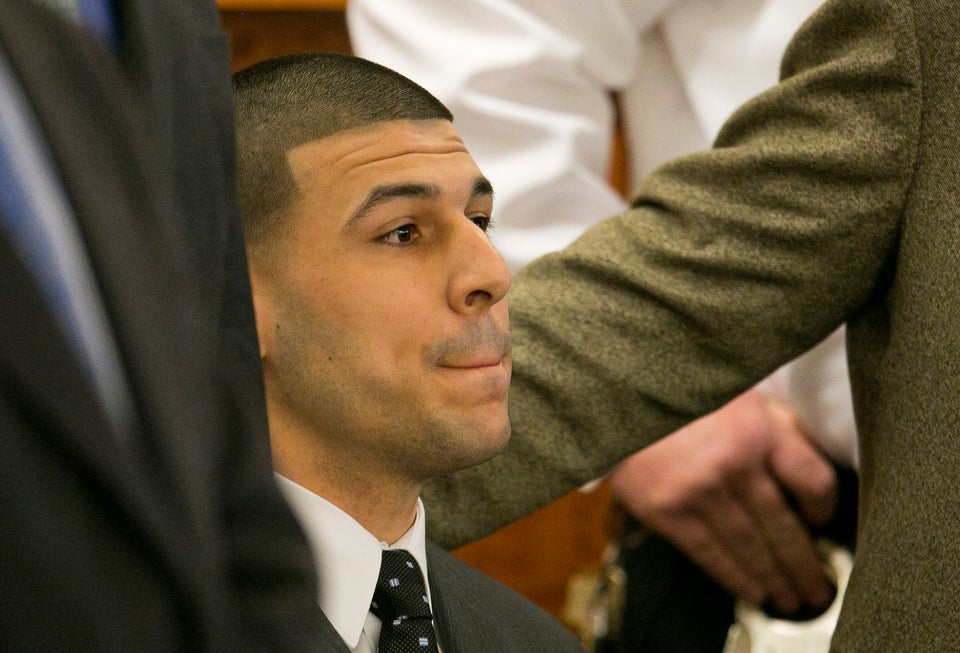 PHOTOS: The Aaron Hernandez Case
Popular in the Community