Aiden Leslie has always aimed to forge a new path for male performers in dance music, a genre traditionally dominated by divas.
The 38-year-old singer-songwriter, who is openly gay, made a name for himself on the New York nightlife circuit with singles like "Worlds Away" and "Nobody Said." Now, he's taking a more soulful approach with his latest song and music video, "I Just Go."
The tune, which Leslie describes as his most personal work to date, is very much an uptempo, string-driven ballad, particularly when compared to the EDM-tinged "bangerz" that dominate dance floors these days. Released earlier this month, the cinematic video for the song was filmed mostly in Manhattan and Brooklyn, with its splashy beach sequences shot in Breezy Point, New York.
The hunky performer, who aims to follow up the song with a summer tour and a full-length album, was refreshingly candid in a recent chat with The Huffington Post, discussing his new music, his ideal date, out stars in the music industry and his plans for the future.
Congrats on the release of your new song and video, "I Just Go." What's the inspiration behind the new song?
Thank you so much! When I wrote this song, I was probably at one of my lowest moments...I was running with the wrong crowd, partying a lot, having probably too much fun. I was lost. It was definitely a jet-set type of lifestyle that lots of people from the outside would think was fabulous, and it was! But it took its toll on me spiritually. I was searching for lots of things, and in all the wrong places. So I dug deep and wrote about it, and by doing that, it healed me.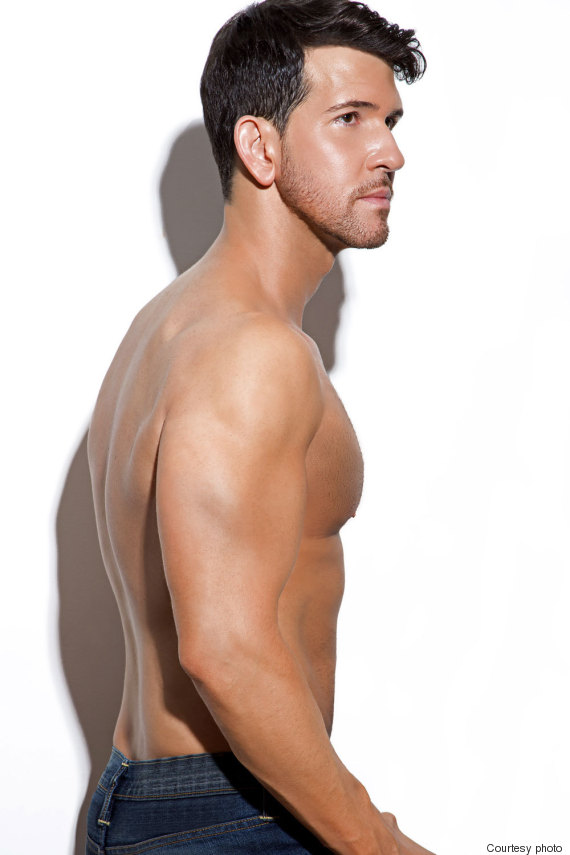 "I think it's sexy when somebody goes for it. That's impressive to me."
You've got a super-cute costar [Rafaele Rivera] in this video. What does a man have to do to impress Aiden Leslie? What's the biggest turn-on in a prospective date?
I like when a person is direct and says what they want. That might scare some people and perhaps at one point in my life, myself. But now I think it's sexy when somebody goes for it. That's impressive to me. So many guys dance around things, and it's so tiring. I like a man! That will get my attention. Also, if you smell good, I'm already in halfway (laughs). That's a good starting point.
The video for the song traces the arc of a relationship. What do you see as its ultimate message?
The video definitely illustrates a relationship from a literal standpoint, but it's more of a metaphor for the song. There are lots of layers. I went to many things to numb the pain, and the relationship was one of those things. If you look at the lyrics, they are on the dark side: "I could care/Should care/But I just go." It's that universal thing of doing the same thing over and over again and expecting a different result. So many choices were before me and I chose things that were not serving me. In the bridge of the song I write, "Running down this path with my eyes closed searching for the truth." I didn't want to see the truth, so I chose to keep going no matter what...a survival technique, one I think most of us can identify with.
Interestingly, you mention that this is one of the first songs you ever wrote. Why did the timing feel right to release it now?
It was one of very first songs that I ever wrote. It was a long-form artistic kind of electronica demo. It was slow and ambient. After a while, we thought, let's change it up into a dance mix and it received some notice. Then I just put it away for a few years. But I always loved it. I would perform it at shows around the country. About a year and a half ago, I did an acoustic show at The Cutting Room here in New York City. I just played it on a guitar and it got a really good response, and I thought, Let's re-think this and do it like a full single and video with of course, remixes! I think this track is written where it works any way you decide to do it. It felt time to talk about this time in my life.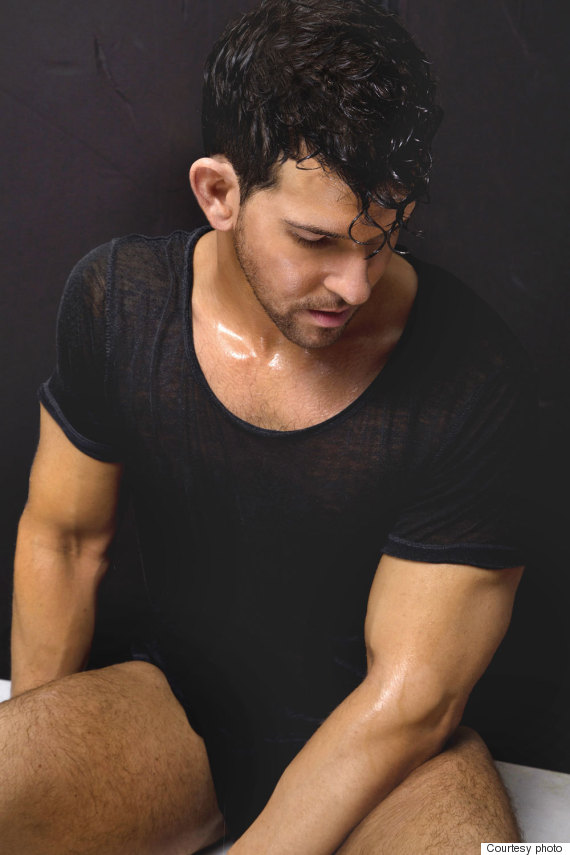 "I think it's so exciting to see the industry embracing out artists. It's about time, right?"
In recent years, pop music's lineup of out stars has grown to include stars like Adam Lambert, Frank Ocean and Sam Smith. As an artist, where do you see yourself fitting into this landscape? Who are your biggest musical inspirations?
Whenever you get into this industry you have to always remember there is room for everybody and I think it's so exciting to see the industry embracing out artists. It's about time, right? We all have something to say and it's unique because we're artists. That's the beauty of it, really. I love inventive, soulful lyrics paired with catchy, simple melodies. Top 40 pop music -- that's what I love. I love great songwriters like Prince, Lenny Kravitz, George Michael. Also, Natalie Merchant, Jewel and, of course, Madonna, Taylor Swift, Beyoncé, Jay Z, Kelly Clarkson and Pink.
Is a full-length album in the works?
Yes, it has been for a while now. But I want it to be right when I do it. We live in a 15-second world these days. It seems people's attention spans are pretty thin. So I think it's easy for things to get lost in today's world. It breaks my heart when artists put out 15-20 tracks and the consumer clicks on two and trashes the rest after a five-minute search on iTunes. I see it all the time. So I want to make the best impact for now. There is nothing better than going on a journey with an album, but it's an art that's less noticed and appreciated.
What's next for Aiden Leslie?
I'm trying to not think too much on what the future holds. But I work. It's who I am. And I must create. With that said, we're booking a lot of shows for the summer and getting ready to release my largest remix package on May 5. And, of course, the music will always continue, always.
This interview has been edited and condensed for style and length.
Calling all HuffPost superfans!
Sign up for membership to become a founding member and help shape HuffPost's next chapter
BEFORE YOU GO
PHOTO GALLERY
Songs That Changed The Way We Felt About Ourselves As LGBT People