 BEIRUT, Sept 13 (Reuters) - Al Qaeda-linked rebels in Syria have declared an offensive against two other insurgent factions, underlining growing turmoil and infighting in the 2-1/2-year-old conflict.
The Islamic State of Iraq and the Levant (ISIL) accused the two other groups of attacking its forces and suggested they may have even collaborated with the government.
Activists and analysts have reported a surge in clashes between rebels in recent months, saying they were more to do with rivalry over territory and spoils of war than ideology.
Syria's opposition has struggled to unify its fractious forces throughout the increasingly sectarian revolt against President Bashar al-Assad. The divisions have added to Western reluctance to step in directly or provide arms.
"ISIL in the eastern district of Aleppo announces the launch of the military offensive 'Cleansing Evil'," the group said in a statement on Thursday posted online by Islamist movements.
"We will target regime collaborators, shabbiha (pro-Assad militias), and those who blatantly attacked the Islamic State - in particular, the Farouq and Nasr Battalions. Their cowardly involvement and incitement has been proven," it added.
The two rebel groups, generally seen as more moderate than the conflict's Islamist fighters, were not immediately available to comment.
The online statement said a rebel attack that killed two of ISIL's leaders took place at the same time as an air raid by President Bashar al-Assad's forces, implying the two assaults had been coordinated.
More than 100,000 people have died since largely peaceful protests deteriorated into a civil war pitting Syria's majority Sunni Muslim rebels against Assad, who belongs to the country's minority Alawite sect, an offshoot of Shi'ite Islam.
Sunni and Shi'ite militants have flowed into Syria from countries like neighbouring Iraq to join opposing sides of the conflict.

INTERNAL ISLAMIST TENSIONS
In addition to the frayed relationships between Islamist and non-Islamist rebel groups, some fighters say there have also been rising tensions among Islamist fighters.
Sources said most of the Islamist clashes were down to localised power disputes, but some added there was also a larger conflict over how to impose Islamist rule.
Earlier this week, a group of ISIL fighters killed the head of a humanitarian branch for Ahrar Asham, the largest Islamist rebel group in Syria, and briefly kidnapped some of his aid workers.
The reason for the attack was unclear, and Ahrar Asham and ISIL leaders were quick to post statements online announcing they would work together to try the assailants.
But some Ahrar Asham supporters as well as other Islamist groups used the opportunity to make swipes at ISIL on their Facebook and Twitter pages, calling the killing an act of treachery.
"There has been tension and treachery, this was not the first incident. It's a sad and unfortunate truth," one fighter said, asking not to be named.
"Now there are a lot of meetings going on between ISIL and Nusra Front and with Ahrar Asham to solve these disagreements. We hope they will turn their words into action," the fighter added. (Reporting by Erika Solomon; Editing by Andrew Heavens)

Support HuffPost
The Stakes Have Never Been Higher
Related
Before You Go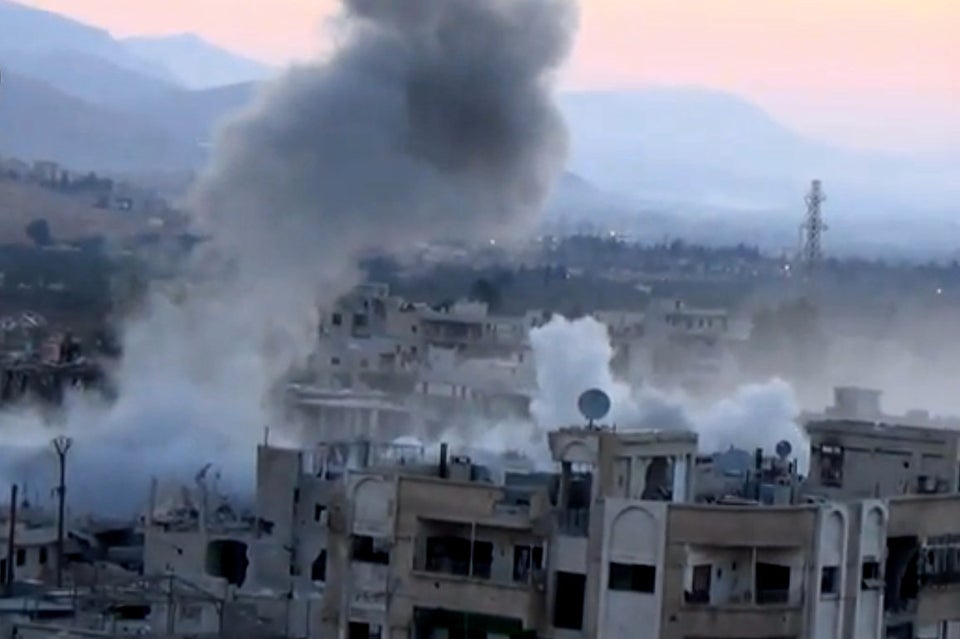 Syria War In September
Popular in the Community