Al Roker scored a split-second, wild chat with President Obama and got a handshake from Vice President Biden during the inaugural parade on Monday.
Roker was standing in the crowd, watching Obama go by. NBC colleague Brian Williams wondered if he was going to be able to get Obama's attention.
"I think we can pretty much assume that it's going to be a failure," Roker said. When Obama got near enough, he started hollering with everything he had: "MR. PRESIDENT! MR. PRESIDENT! MR. PRESIDENT! HOW'S IT GOING!"
Obama then actually responded, much to everyone's amazement. "It's going great!" he said, flashing a thumbs up at Roker.
"Hey!" Williams said, as people off-camera applauded.
"IS THE WEATHER GOOD?" Roker screamed. "It's great!" Obama said.
"There you have it, the first interview with the newly-inaugurated 44th president of the United States," Williams said.
"Are you duly impressed?!" Roker crowed.
As if that wasn't enough, Roker called out to Biden as he was passing by, and Biden actually came over and shook his hand. Roker then dropped the mic.
WATCH
:
Before You Go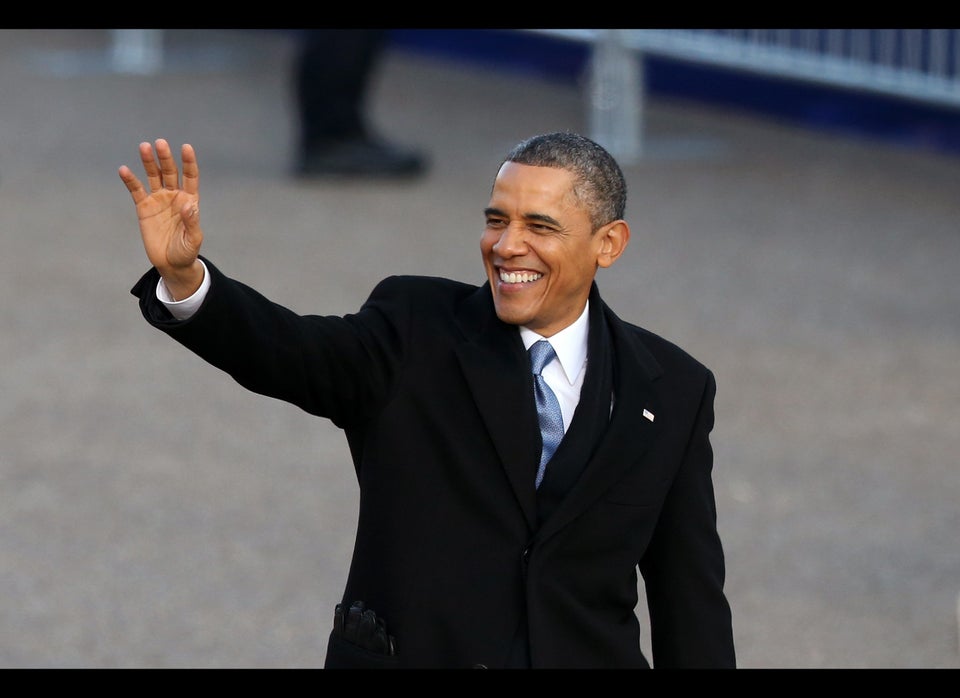 Inauguration 2013
Popular in the Community