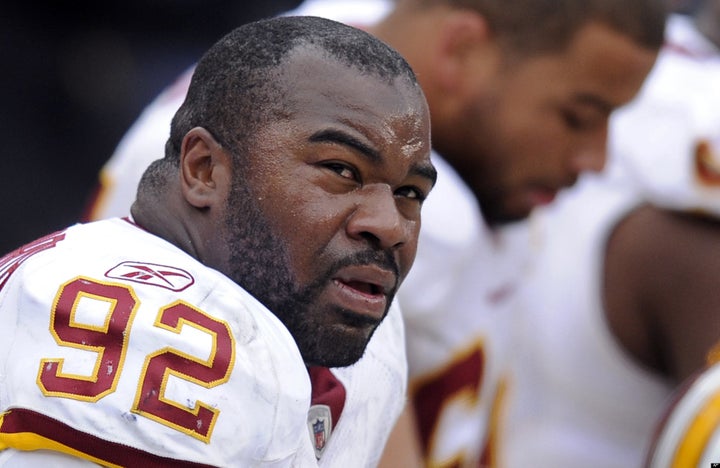 Washington Redskins defensive tackle Albert Haynesworth has been sued by an exotic dancer who says the former Pro Bowler impregnated her and left town, according to the New York Post.
Silvia Mena claims she met the large lineman during Super Bowl week, and that they rendezvoused at his Tennessee home. According to the lawsuit, Haynesworth pledged to support the 25-year-old dancer, but allegedly abandoned his pregnant ex-lover instead.
Haynesworth, not long ago considered one of the best defensive players in professional football, signed a monster contract with the Redskins before the 2009 season and has since become unhappy in Washington. He has been the subject of intense trade speculation in recent months.
Popular in the Community