Alex Rodriguez, the New York Yankees third baseman, has sold his Miami Beach home for $30 million, the highest sale price ever on posh North Bay Road, according to ONE Sotheby's International Realty.
A-Rod, a 305 native who was once a star shortstop at Miami's Westminster Christian High School, bought the house in 2010 for $7.4 million and had it renovated to its current über-modern design for another $7.6 million.
There are 19,861 square feet of living space behind its gates as well as nine bedrooms, 11 full and two half bathrooms, a gourmet kitchen and a four-car garage.
It also features a home theater souped up with surround sound, a vanishing-edge heated pool, outdoor kitchen, rooftop deck, and a guest house.
And because this is the home of a sports icon, there's a stand-alone gym and 3,000-square-foot sports room, sauna and steam room.
"Alex's home, with its stunning all glass design, natural coral rock and sleek white oaks floors, is a shining example of the modern architectural style that is very much in vogue today among affluent buyers," ONE Sotheby's Mayi de la Vega said in a release.
Click below for a look inside A-Rod's former home: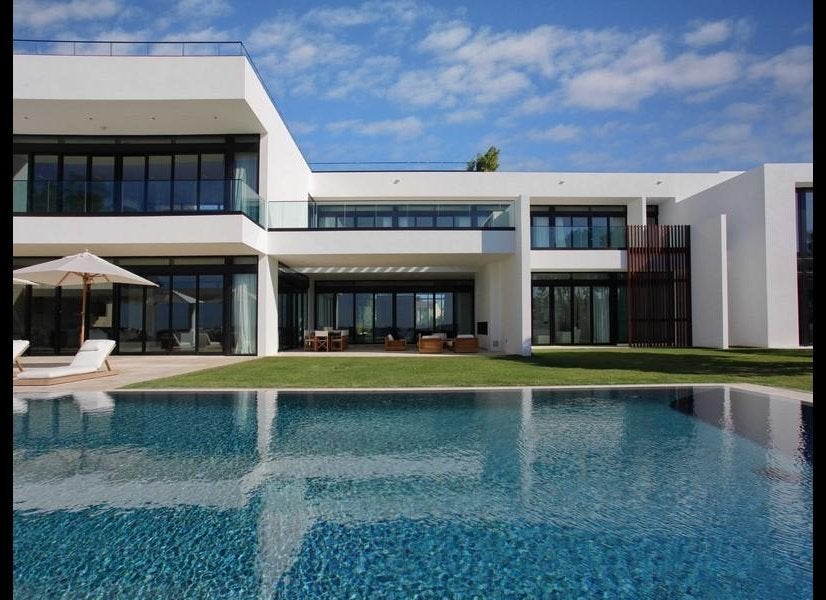 Alex Rodriguez's Miami Home Sold $30 Million
Related
Popular in the Community