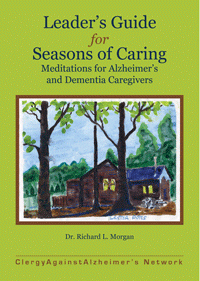 In 1986, when my mom was diagnosed with Alzheimer's, I had no idea what is was -- except that it was a disease and it was fatal. I knew no one who had it or, at the very least, talked about it. So I entered into the enigmatic maze of Alzheimer's without a clue about how to navigate or what to expect was to come.
What I would have given to have the Leader's Guide for Seasons of Caring. Forget Updike, Faulkner or even Theodore White -- I truly think that Dr. Richard L. Morgan, author of this guide, should be given a Pulitzer Prize. Why? Because this book changes and saves lives.
The Leader's Guide for Seasons of Caring takes the caregivers out of isolation and lets them know they are not alone. It affirms feelings, empowers the individuals, guides facilitators, caretakers and the sufferers through a more productive, instructive healing process.
That's the big picture. But the Leader's Guide deals with day-to-day life of both sufferer and caregiver. Much of the exercises deal with interaction in a group setting, but can guide and help a single individual as well. For instance, recognizing the signs for the caregiver -- familiar, yet something you never put together before such as: forgetting dates, location of possessions; names of familiar friends; wandering at sundown with no idea how to get home; accusing members of your family of stealing from you; becoming confused and depressed; refusing a consultation and denying the validity of a diagnosis.
How to deal with the one who has Alzheimer's: my dad would ask my mother yes or no questions or questions that required a complex answer. Both he and my mom were frustrated and often angry after those interchanges. I finally prevailed on my father to be accepting, not confrontational. When she asked the same question over and over, I told him to simply answer her and then change the subject. If she talked about her past 50 years ago as though it were the present, let her reminisce -- go with her. I still believe that there is a "there there," but she could no longer express it in our familiar way.
Concerns of the caregivers: dealing with frustration, feelings of guilt (a big one), anxiety, and exhaustion. What this Guide emphasizes is that the caregiver has to accept that she is not perfect and that all these emotions are okay and -- so important -- to forgive yourself for not being perfect, because no one is.
The value of art and music is also discussed. I had no idea that music was the last thing to go for an Alzheimer's patient. If only I had known. I grew up in a house where my mother would play the piano -- mostly Broadway show tunes -- and I would stand next to her and sing. Oh, the joy of it. I would have played endless songs if only ... And painting -- Arlene Francis, a well-known celebrity in the 1960s and 1970s was riddled with Alzheimer's by the 1990s. That's when, by providence, she started to paint. She had never picked up a brush before, but now she was creating -- and selling -- masterpieces. Her son, Peter Gable, told me that it extended her life by years and that she went from depressed to happy and eager to greet the new day. How fitting then that the artwork in this Leader's Guide and its ancillary Seasons of Caring: Meditations for Alzheimer's and Dementia Caregivers was done by Lester E. Potts, while a client at Caring Days Dementia Adult Dementia Daycare Center in Alabama. Mr. Potts had never painted before -- incredible.
Humor -- there is virtually nothing that can't be made better by humor and laughter (well, maybe a few things...). Facing the inevitable -- deciding when to give permission for your loved one to die is definitely one of them. I adored my mother. But the endgame was near and I knew it. She was in a nursing home in New Jersey, and I had been living in California for three months when I got a call. My mother had pneumonia and was burning up with fever. They had moved her to the hospital in intensive care. Within an hour the doctor on call reached me. "I have brought her back," he announced proudly. "To what?" I asked. "It's time," I told him, "Let her go." I then asked for the nurse who was in my mom's room. "Please stay with her. Don't leave her side," I said. "Please keep telling her that her daughter, Trish, and her family loves her. It's okay to let go. We'll see her in heaven." I didn't know I believed in heaven until then.
And finally, and importantly, the Leader's Guide for Seasons of Caring offers interfaith prayers and meditations that in turn lead you to forgiveness, give you strength and soothe your soul. This Guide is indispensable reading for Alzheimer's and dementia caregivers, and support group facilitators in congregations of all denominations, and in any community setting.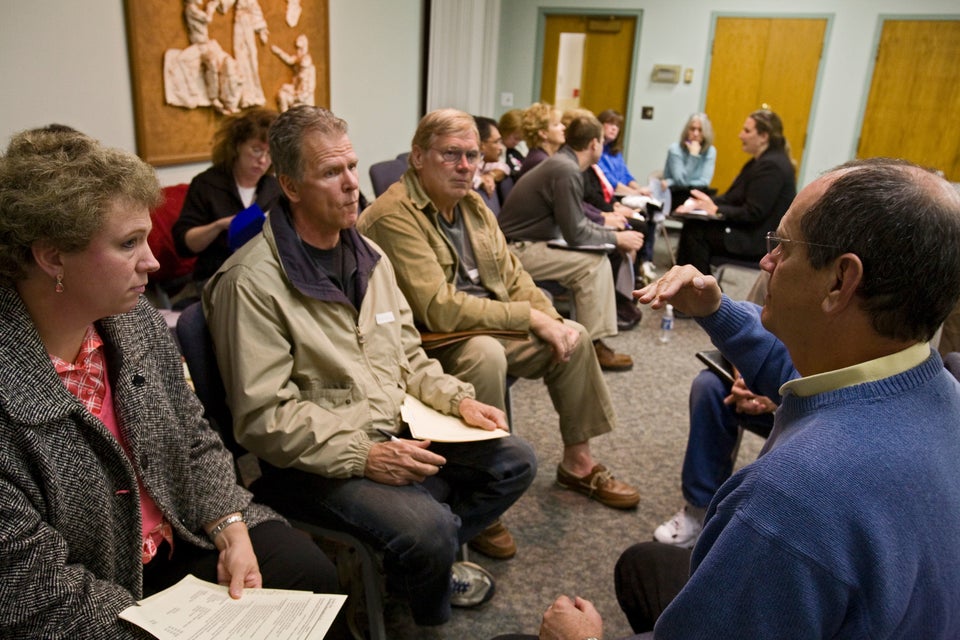 13 Resources For Caregivers