Summer may be a distant memory, but we still have warm weather on the brain! Craving gorgeous vistas (other than our cubicle walls!) we turned to Pavia Rosati. Rosati founded Fathom and "been going to Italy since before [she] could walk," so we knew she'd be able to steer us to the best of la dolce vita.
Rosati suggested the Amalfi Coast, a stunning -- to say the least -- stretch of coastline on the Sorrentine Peninsula (south of Naples), as well as the historically-glam isle of Capri, located just offshore. Here, she answers our questions about her favorite Amalfi haunts and jaunts -- and gives us some packing advice for good measure.
If you're traveling on a budget, stay at the Amalfi Coast's Lo Scoglio in Nerano, a mellow, family-run boutique hotel and restaurant right on the sea. It's in a small village, and it gets really quiet at night, which means you wake up to the sound of waves crashing below. 'Waves' on the Amalfi Coast, by the way, translate as 'gentle lapping sounds.'
If you're splurging, spend a night on Capri at J.K. Place Capri. It's impossibly chic -- a great place to hide when the tourists invade the island. The breakfast spread is worth waking up for."
WHAT ARE SOME CAN'T-MISS SIGHTS?
1. The gardens and the views at Villa Cimbrone in Ravello are stunning. Well-known, but for good reason.
2. Villa San Michele on Capri - more gardens, art, and views. Not that anyone could ever tire of this.
1. The nature walk down to the bay of Ieranto. Start in Nerano and follow the path down to the sea. You'll pass olive groves, old Saracen watch towers, a few homes (who lives here?), and an abandoned quarry on your way down to the water.
2. Punta Campanella is another cove to walk and explore. The cliché is that the Amalfi Coast is too crowded. It can be, but then you walk the path along the coastline and don't see anyone for miles.
3. Pedalò is the Italian term for paddleboats, and it's what you want to rent along the beach in Nerano. For 20 euros, you can spend hours exploring the coastline from the water, stopping for a swim or a beer at La Conca del Sogno, a restaurant you can only reach by boat.
PERFECT NIGHT ON THE AMALFI COAST:
Start with cocktails at Relais Blu in Termini, as the sun sets over Capri on the horizon. Then have a four-hour dinner at Don Alfonso. At the end of the night, explore the wine cellar, which is built into an old Etruscan passageway down to the sea.
WHAT SHOULD WE SAVE ROOM IN OUR SUITCASES FOR?
Olive oil from Don Alfonso and hand-made sandals from Il Piccolo Positano in Nerano.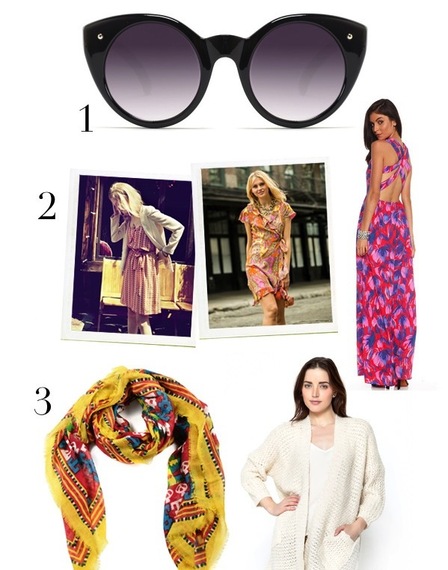 1. Big sunglasses. It's bright, and the sun reflects off the sea.
2. A few casual but pretty dresses, in case you need to go from a walk around the coast straight to dinner. Wear colors; black looks all wrong on the Amalfi Coast. And nothing too fitted -- you're going to be eating a lot.
3. A scarf and a sweater in case it gets chilly at night.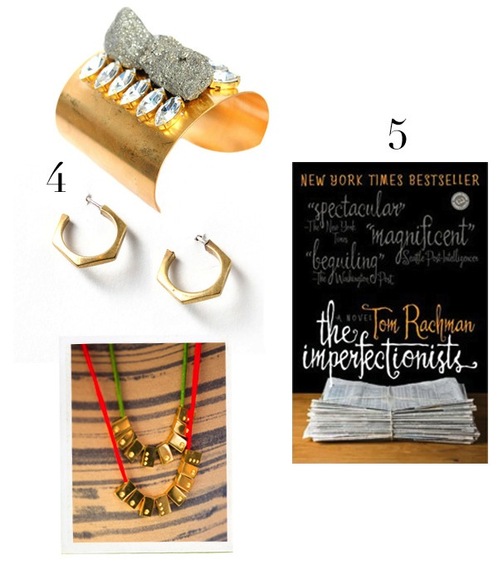 4. One bold piece of jewelry, preferably gold, that looks expensive. The look is classic, not edgy, around here.
5. A fun but not-too-taxing novel that you can get lost in, like The Imperfectionists, and Fellini movies on your iPad.
Shoptiques.com is an online destination for the world's most exceptional boutiques.