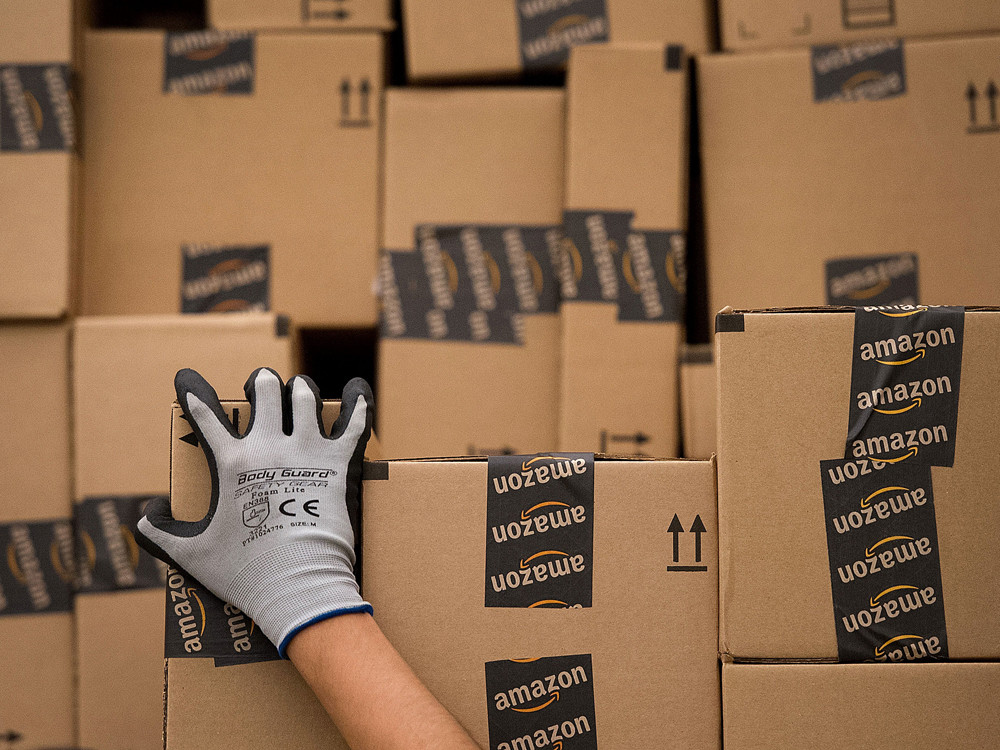 At least five days a week, Myron Ballard races around Washington, D.C., with a cargo van full of Amazon Prime packages. A career delivery driver with 20 years behind the wheel, Ballard typically gets paid $1.50 for each address he visits. If he delivers 150 Amazon boxes -- a fairly routine number -- he can pull in $225. Not bad for a day's work.
That is, until he starts tallying up all his out-of-pocket costs. Ballard works for an Amazon contractor called LaserShip. He's technically an "independent contractor," not an employee, meaning all of the costs stemming from the deliveries fall on him rather than on LaserShip or Amazon.
Ballard had to purchase the cargo van he drives for work. He doesn't get reimbursed for the wear and tear he puts on it; for the gasoline he pours into it on a near-daily basis; for the auto insurance he needs to carry; or for the parking tickets he inevitably racks up downtown. He doesn't even get reimbursed for the LaserShip uniform he's obliged to purchase and wear.
At the end of the day, much of that $225 has vanished.
"It's like they want us to be employees, but they don't want to pay for it," said Ballard, 45.
Anyone who shops regularly online, particularly with Amazon, has to marvel at how quickly and cheaply packages arrive on the doorstep these days. Many of the millions of Amazon Prime members -- including this reporter -- may have noticed, however, that not all packages are ferried by workers wearing the familiar UPS, FedEx or U.S. Postal Service uniforms. Instead, they're sometimes handled by smaller companies like LaserShip, with drivers working on contract and out of their own vehicles.
Delivery drivers are the real Amazon drones -- workers who hustle to feed our growing demand for next-day or same-day delivery from online retailers. And as the e-commerce industry continues to grow, the drivers classified as independent contractors are the ones feeling the squeeze.
These particular drivers work under a system that shifts the costs associated with employment away from the company and onto the worker. In this arrangement, a busted transmission can be the difference between putting food on the table and being out of a job. That's partly why the service is so cheap for retailers, and, ultimately, for customers as well.
For starters, a delivery company using independent contractors avoids paying payroll or unemployment taxes on its drivers, as well as workers' compensation insurance -- nevermind basic workplace benefits like health coverage and a 401(k). Such companies also aren't obliged to pay workers overtime under federal law, meaning no time and a half when the delivery day stretches into a 12-hour shift. And since they pay drivers on a per-delivery basis, they don't owe them anything for non-delivery work, like loading the van at the warehouse before hitting the road, a task that can take up to two hours.
The arrangement also makes it virtually impossible for the drivers to unionize since they're non-employees.
"The biggest savings for the employers, and the reason they're so devoted to the business plan, is the workers' comp and the tax stuff. It's really lucrative," said Catherine Ruckelshaus, a lawyer with the National Employment Law Project, a worker advocacy group. "The work is all dictated by the employer, and they're not investing anything in [the driver's] business."
The arrangement appears essential to the bottom line of LaserShip, a once-small "last mile" courier company founded in 1986 and based in Vienna, Va., that's grown right along with the e-commerce boom. Although as a privately held company LaserShip doesn't disclose its size or revenue, it now handles deliveries for Amazon and others in areas stretching from New England down to Florida. Without the elaborate and costly distribution network of, say, UPS, a courier company like LaserShip is well-positioned to perform fast, cheap deliveries in dense areas like Washington.
Just last month, the company said it had expanded its service area by 44 percent, adding New Hampshire, Rhode Island, West Virginia and Delaware to the list of states where it delivers. "We are widening the net for e-commerce shippers to reach more consumers, in less time, at competitive ground rates -- everybody wins," an executive said in a March press release.
Plenty of LaserShip drivers don't count themselves among the winners. Despite the brisk business through Amazon, The Huffington Post interviewed a half-dozen drivers who said they were recently asked to accept a new contract reducing their pay. The proposal amounted to a 10 percent pay cut, the drivers said.
Earlier this month, a judge approved a class-action settlement that requires LaserShip to pay $800,000 after drivers in Massachusetts accused the company of wrongfully misclassifying them as independent contractors in order to save money. The workers maintained that they were in fact employees and therefore eligible for minimum wage and overtime protections. A LaserShip spokesman declined an interview request for this story; the company also declined to respond to a list of emailed questions on its pay practices.
According to court records, work contracts and driver pay stubs reviewed by HuffPost, LaserShip appears to make money off of more than just drivers' labor. The company extracts a variety of fees that can drive down a worker's earnings significantly.
Some of these deductions are on the smaller side, like a $6 weekly "administrative" fee, ostensibly to cover the cost of paperwork and the pay stub itself. Others are more considerable, like a $23 weekly "insurance" fee, separate from the driver's own auto insurance. The "radio" rental, covering the hand-held computer drivers use to scan boxes they deliver, costs another $22.50 per week. Numerous drivers told HuffPost they have no choice but to lease it from the company.
That means that over the course of a year, a driver could pay as much as $1,170 for the privilege of renting a piece of equipment that the company requires him or her to use.
But those expenses pale when compared to what drivers pour into their vehicles. Drivers typically spend thousands of dollars a year on gasoline. They can write off the cost on their taxes, but they can't get reimbursement for it. Stephen Ellis, who drove for the company for less than a year and quit in 2010, remembers filling up his sedan at the gas station almost every day and putting tens of thousands of miles on it in a matter of months.
"That's really why I got out," said Ellis. "The bills on the car, to give it regular maintenance, it was $800 every three months or so. … It was crazy."
A driver like Ballard can gross $60,000 a year if he's willing to work 80-hour weeks, but expenses will drive that haul down closer to $40,000. Then he takes a big tax hit come springtime, having had no withholdings throughout the year. He also gets no health coverage or paid time off through the job, and his pay fluctuates from week to week.
Despite his two decades in the field, Ballard said he now earns significantly less than he used to in a previous job with UPS. According to the job survey site Glassdoor.com, hourly UPS drivers earn an average of about $55,000 per year, and salaried drivers make $70,000 with benefits.
One current LaserShip driver, who asked to remain anonymous for fear of losing his contract with the company, said that when his vehicle recently broke down while delivering Amazon packages, he invested in a used van to make sure he kept his route. In addition to leveraging $7,000 of his own savings and credit, he took out a loan facilitated by LaserShip. The principal plus interest were deducted directly from his paychecks, which were reviewed by HuffPost.
After taking on debt in order to keep his job, the man was asked to accept a lower per-delivery pay, he said.
"That's part of their pitch: 'You're investing in your company,'" the driver said. "I thought I was investing. But now I'm facing a pay cut."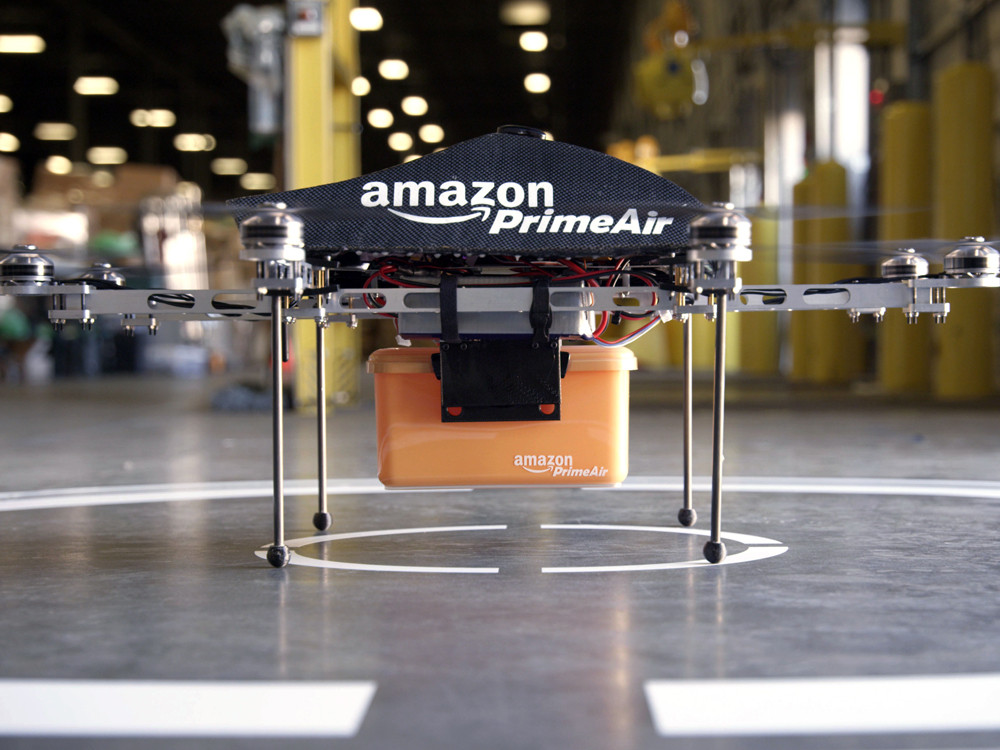 The use of independent contractors isn't new to the delivery business. FedEx is often credited with perfecting the scheme. The practice has helped make the company's ground shipping subsidiary a giant in the industry, though it's also led to lawsuits filed by workers who, like the LaserShip drivers in Massachusetts, believe they are actually employees owed labor protections under the law.
Ivan Hofmann, an industry consultant with ETC & Associates, is a former FedEx Ground executive who helped develop the company's independent contractor system. Hofmann said he remains a "firm believer" in the model.
"It's the American way," Hofmann said. "When paid by the hour, the motivation is the hour. We paid by the stop and the piece and the weight. The faster you worked, the more money you made. Your income wasn't fixed. You could make a lot of money if you were smart and you hustled."
The problem, Hofmann added, is that the incentive structures at some delivery companies aren't enough. "It can be fair or not," he said.
Mike Johnson has delivered packages since 1996, doing stints with UPS, FedEx and now LaserShip. He said the pay structure for an independent contractor under FedEx came with certain sweeteners that are absent at LaserShip. They included bonuses for being accident-free and for carrying the FedEx brand on his vehicle.
"When you have three FedEx routes, you've got money set aside for when your truck breaks down," Johnson said.
Perry Colosimo, a FedEx spokesman, wrote in an email that FedEx Ground has always done its business through independent contractors. As online retail has grown, a lot of FedEx contractors have hired more drivers, he said.
"We offer competitive financial terms, which are enhanced by the world-renowned FedEx brand and our strong position in today's growing e-commerce market," Colosimo said.
The typical LaserShip contract offers drivers no guarantee on their routes or the number of packages they'll carry. It also stipulates that either LaserShip or the driver can end the contract with just 15 days' notice. If a driver refuses to accept lower pay, the company in theory can terminate the arrangement.
"There's no job security," Johnson said.
At this point, a lot of businesses have become wholly dependent on the independent contractor scheme as a way to keep costs down. This is particularly true of the trucking and courier industries, which lawyers are now targeting with lawsuits alleging worker misclassification. Other little-known shipping companies used by Amazon -- such as OnTrac and Prestige -- have sought independent contractors for work.
A trade group has even sprouted up to beat back state and federal efforts to rein in abuse under the model. The group is called It's My Business, implying that it represents the interests of independent contractors, rather than the companies that use them. The group says on its website that legislative threats to the model could "force thousands of people to close their businesses and fire employees."
It's My Business is chaired by former Democratic Sen. Blanche Lincoln (Ark.), whose name is attached to various op-eds calling independent contractors the "quiet engine" of whatever state the op-ed is running in (including one on HuffPost). Among the group's listed members are the Customized Logistics and Delivery Association, a trade lobby that's had a LaserShip executive on its board, as well as FedEx Ground.
Some delivery companies may feel they have little choice but to employ the scheme, particularly if they're trying to cut costs enough to win or maintain contracts with the likes of Amazon. If they can't do the work at a price Amazon finds acceptable, surely the world's largest online retailer could find someone who will.
That's what a LaserShip co-founder, Farhang Aryan, suggested in a deposition related to the Massachusetts lawsuit. Aryan said an increase of 5 percent in what the company asks of its customers like Amazon could get it "terminated" from its contracts.
"I know of situations [where] a customer says, 'If you do not increase the rates, I will give you [an] additional year of contract, and if you want to do any increases, this has to go to a bidding process,'" he said.
William Deschenes, a former Lasership manager, noted in his deposition that Amazon is now LaserShip's largest customer by any measure. According to Deschenes' testimony, Amazon expects that 98.5 percent of its deliveries arrive on time, and LaserShip drivers are measured under a rubric known as "deficiencies per million opportunities," or DPMOs, i.e., failed deliveries. Drivers told HuffPost that LaserShip management informed them they could lose their work through Amazon if the drivers can't keep their DPMO levels down.
It isn't clear how large or small a piece of Amazon's delivery operation LaserShip handles, or how much the retailer relies upon companies using contractors and their personal vehicles. Amazon didn't respond to interview requests.
One of the plaintiffs in the Massachusetts lawsuit, Milton Sanchez, testified that LaserShip management suddenly cut his pay. He alleged that it was customary for drivers to be pressured "under duress" to sign new contracts lowering their own rate.
"At the beginning we were making a decent pay," Sanchez testified. "And then they started cutting, cutting. … They couldn't make money with the client, so they make money with us. That's the way I see it." Asked about the various costs that drivers are forced to swallow, Sanchez said, "You break it down, and I'll start crying."
The driver whose vehicle broke down is among the LaserShip contractors who said they were asked to sign new contracts dropping their pay. He has so far refused.
He said he now regrets putting his savings and a high-interest loan toward a cargo van he will in all likelihood run into the ground. Lately, he's been working 12-hour days, six days a week, sometimes delivering more than 200 Amazon packages in a day's work. He frets over his van breaking down again -- and his contract coming to an end.
"I know they've given us a job, and we have to respect that," the driver said. "But when you work hard, they should pay you more -- not take more away."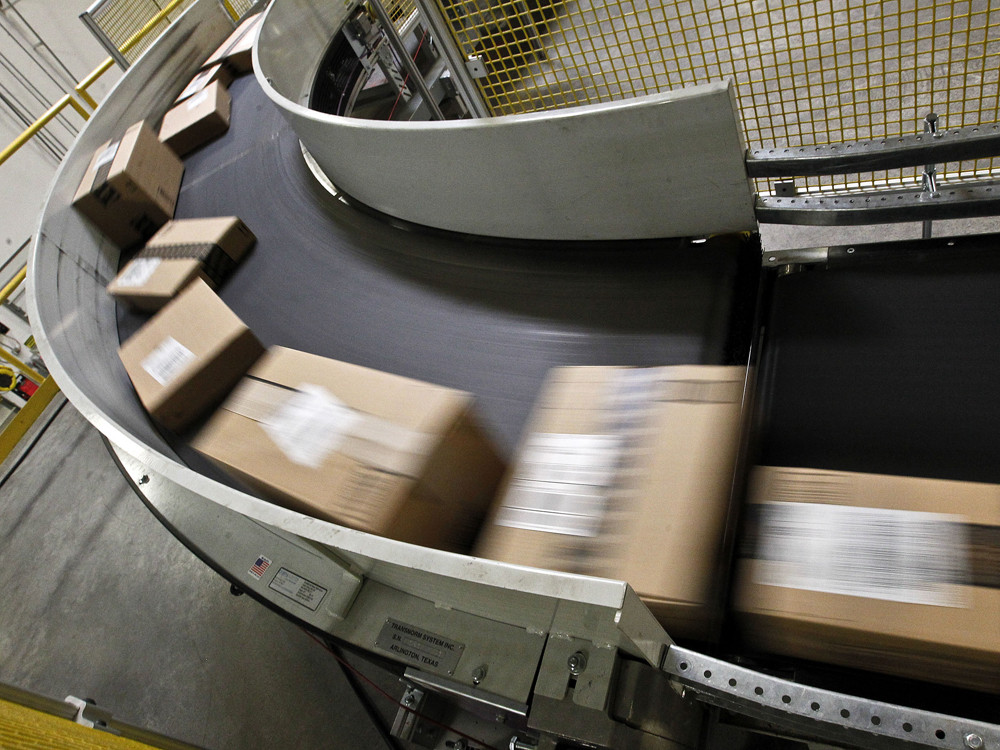 Calling all HuffPost superfans!
Sign up for membership to become a founding member and help shape HuffPost's next chapter