 We already knew that Amelia Earhart was ahead of her time, what with her passion for aviation and wearing pants (both unheard of for women in the 1930s). But the doomed pilot's prenuptial agreement, posted to Feministing on Monday, presents a version of marriage that is remarkably forward-thinking, even by today's standards.
In the one-page letter written by Earhart to her fiance, book publisher George Putnam, Earhart admits that she is "reluctant" to marry, fearing marriage will "shatter thereby chances in work which means most to me." She then suggests an open relationship of sorts.
"On our life together I want you to understand I shall not hold you to any medieval code of faithfulness to me nor shall I consider myself bound to you similarly," Earhart writes.
(Scroll down to see the letter)
Putnam himself also held pretty modern views on marriage. In an essay published in 1932 (one year after he and Earhart married), he wrote that he had few objections to Earhart's career and that he didn't "let" her fly, but rather encouraged it.
"Women who earn their salt are entitled to have what they want to put the salt on!" he writes.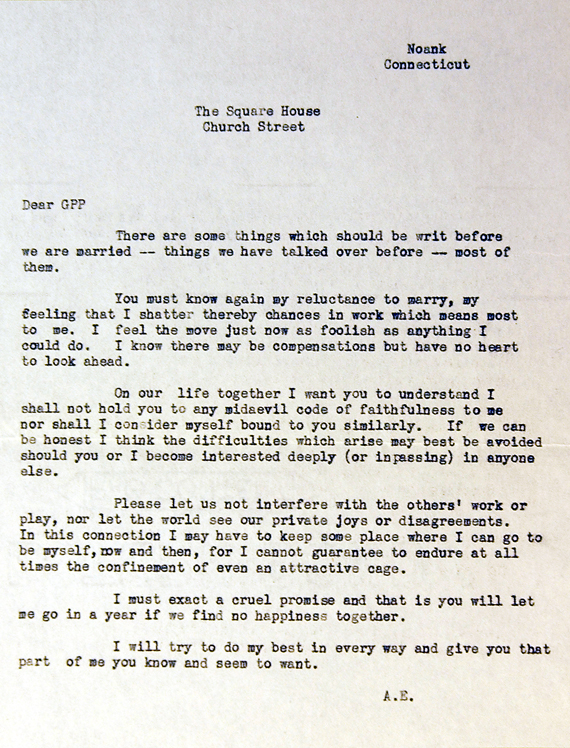 Click through the slideshow below to see photos of Earhart.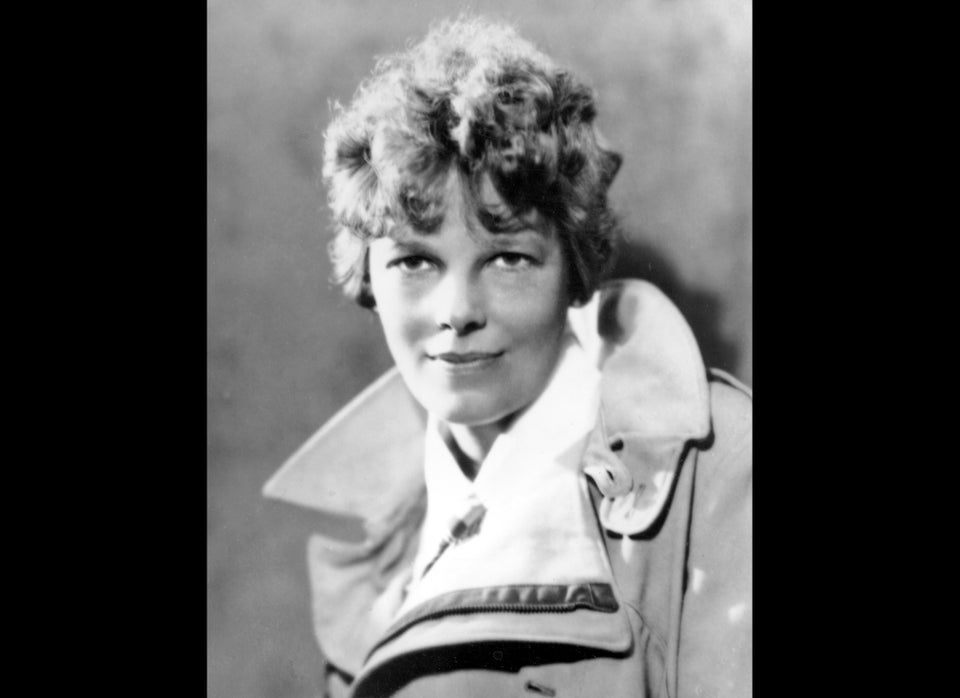 Amelia Earhart
Related