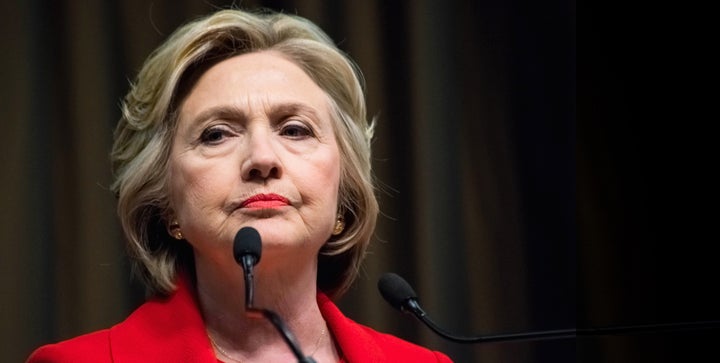 To say the 2016 presidential election battle between Donald Trump and Hillary Clinton has been a wild one so far would be massively understating the situation. This election is unlike any in living memory, and for a variety of reasons. Prominent among those reasons is the nature of the candidates themselves, Trump and Clinton both. While Trump's style and bravado have sometimes landed him in hot water, and Clinton's emails continue to raise questions, there's another fundamental difference between the candidates transparently underlying every consideration: gender.
Gender is one of the biggest issues of this campaign, and yet aside from glancing blows on the topic, there's little being said about the possibility of America electing its first female President. Regardless of the outcome of the election, the fact that Hillary Clinton has come so close is a major milestone in itself for gender equality and women's rights. To have a woman as America's commander-in-chief would be yet another, even larger step forward.
But, if Clinton does succeed in becoming America's first woman President, she will need to do more than merely show up and be female to secure her place in history. A look to our colonial forebears across the Atlantic gives some insight into the topic: Margaret Thatcher, the United Kingdom's first female Prime Minister, is known for being a strong, patriotic leader who demonstrated a great deal of dedication in helping the hard-working citizens of the UK make a better life for themselves.
Thatcher's time as Prime Minister also resulted in advances in the perception of women as political and social equals in the UK. But she is perhaps even better ― and more lastingly ― known for her policy. Thatcher's clarity of purpose and mission founded a school of political thought known as Thatcherism. Its adherents are Thatcherites ― and Thatcherites still influence British policy today. Thatcher made every effort to keep her gender from being on the agenda, even famously saying, "I owe nothing to women's lib," but that very focus on the job at hand is what helped to create such a meaningful step forward for women all over the world. Thatcher, who would have turned 91 last week, remains one of the most-elected Prime Ministers of all time, serving as Prime Minister from 1979-1990, and Leader of the Conservative Party from 1975 to 1990.
Though the historical and social context is different, Hillary Clinton faces many of the same issues that faced Margaret Thatcher's Great Britain: private industry, employment, the role of government in the economy, and, importantly, a country divided and uncertain about its future. Whether history will treat Clinton's potential presidency with the significance of Thatcher's time in office will be answered by her success not as a woman, but as a President.
Angela "Angie" Koch is CEO of U.S. Money Reserve, one the largest private distributors of U.S. government issued gold, silver and platinum coins. Angie oversees every aspect of operation, while setting culture and pace for the entire organization. With a proven background in business planning, strategy, mergers, acquisitions, and operations, Angie has an in-depth understanding of how to run a successful business and is credited with creating the analytic and KPI structure at U.S. Money Reserve. Believing strongly that the people make the business, Angie has positioned U.S. Money Reserve to be a trusted precious metal leader that always puts their customers and employees first.
REAL LIFE. REAL NEWS. REAL VOICES.
Help us tell more of the stories that matter from voices that too often remain unheard.