Say what you want about American Apparel's infamously raunchy history with models, but it's hard not to gawk at the brand's lesser known beauties.
She's fierce, confident and wants to eat a mysterious thing she found in the grass before you notice. But best of all, she knows how to wear that hoodie. Canine? Honey's more of a 10, if you ask us. Also, here's a pun about how fetching she looks.
American Apparel's line features the pets of its staffers wearing the brand's line of dog clothes designed to look exactly like its human versions -- an important formula for fool-proof selfies.
Launched in 2010, the collection features dog-sized versions of American Apparel's zippered fleece hoodies and raglan tees cut to fit around a dog's leash and butt so that she can do her daily rituals in mess-free comfort.
Looks like American Apparel is finally barking up the right tree. Now we need a line from Bone-ana Re-Puglic, Abercrombie & Fetch, Old Navy Yeller, Pawllister, Topman's Best Friend and Ted Barker.
Honey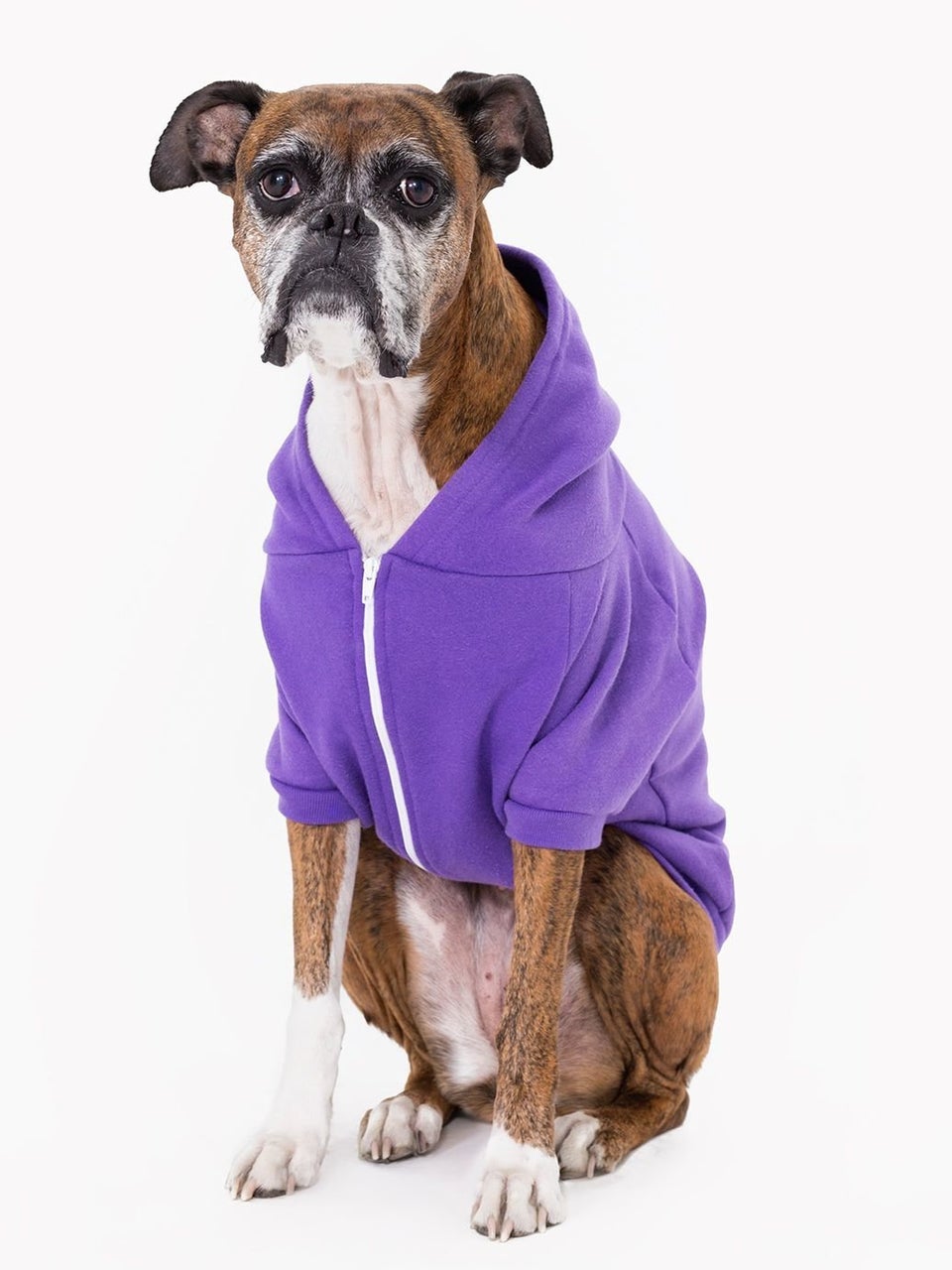 Frida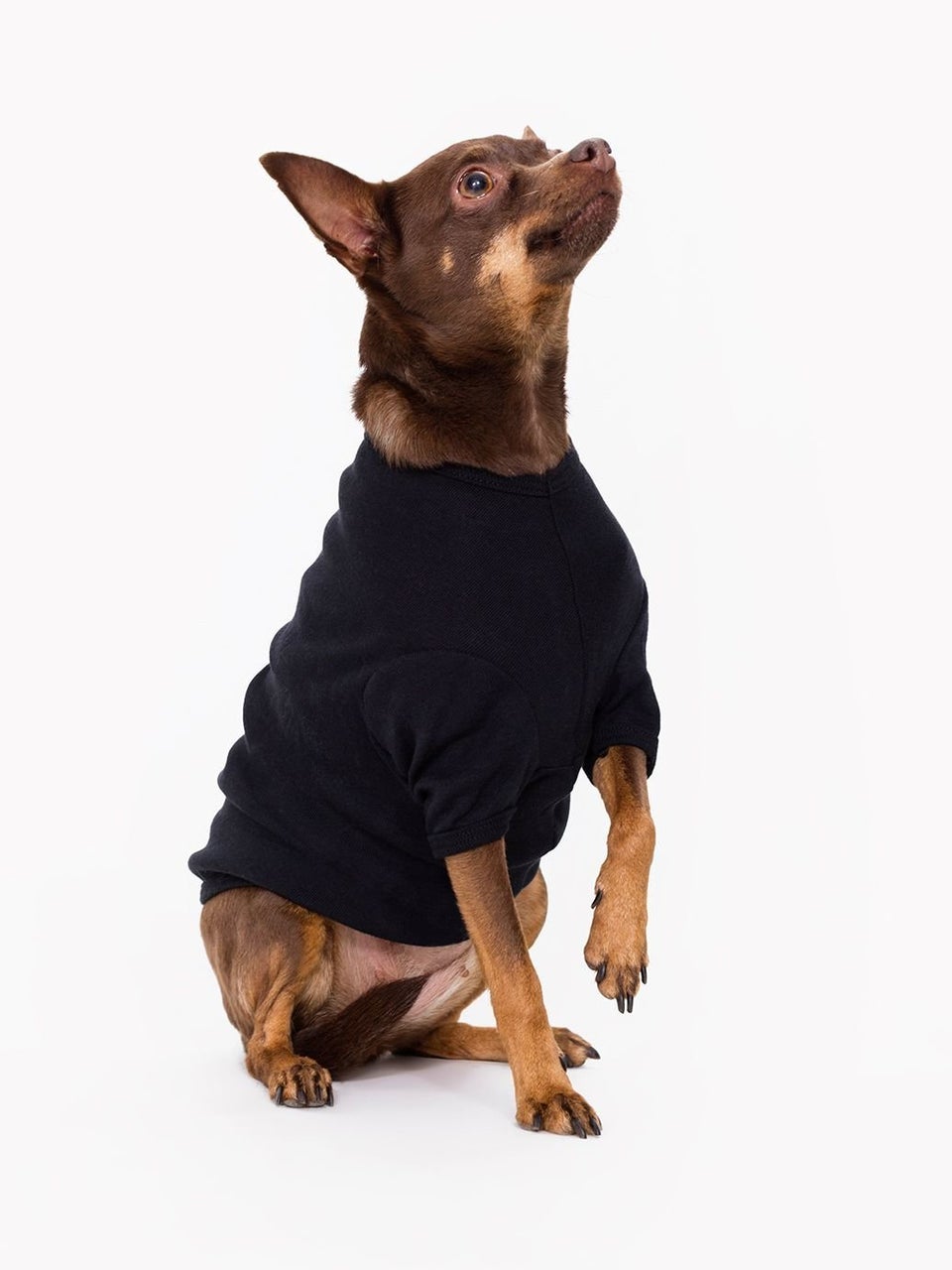 Bootsy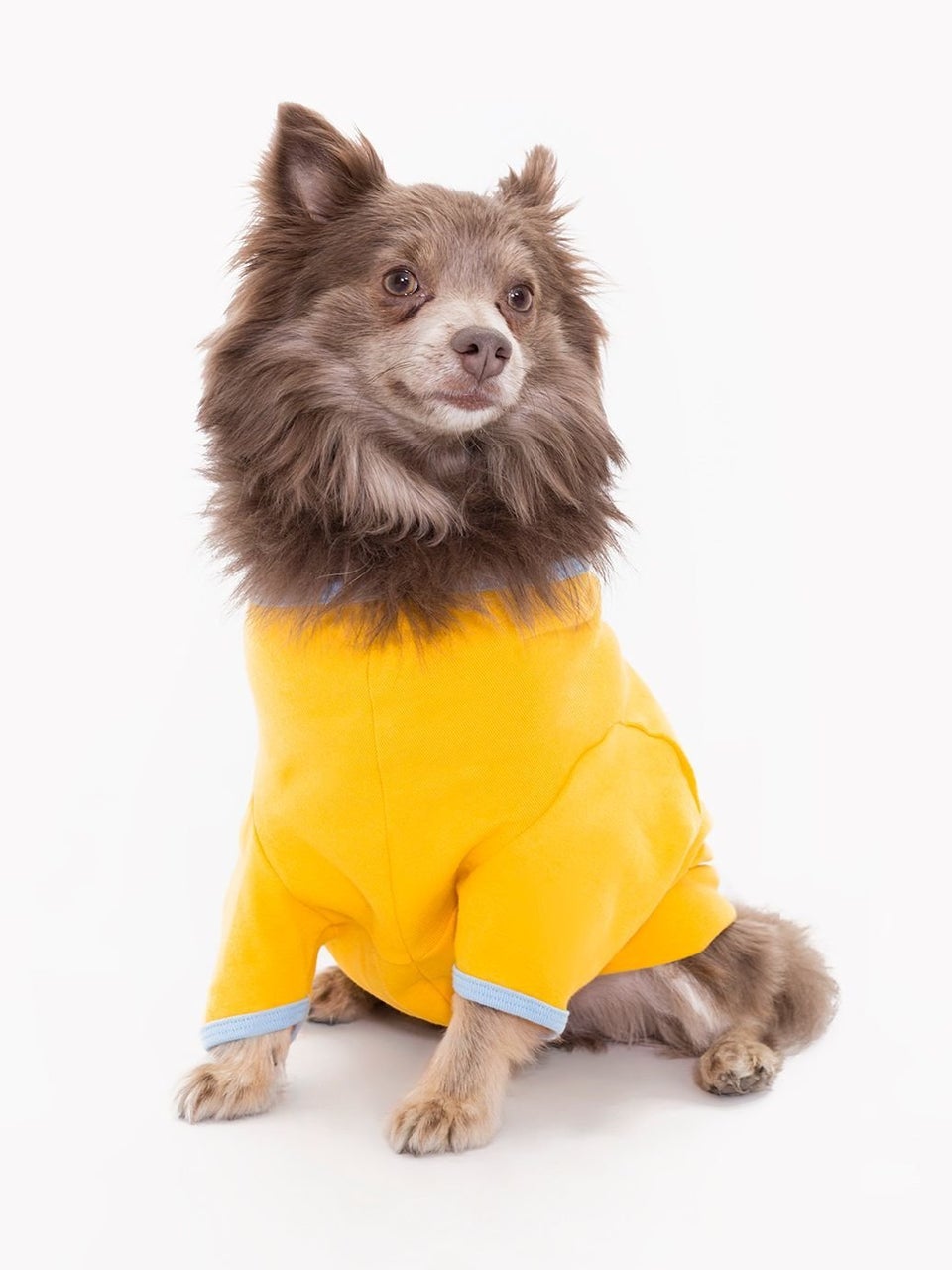 Spyder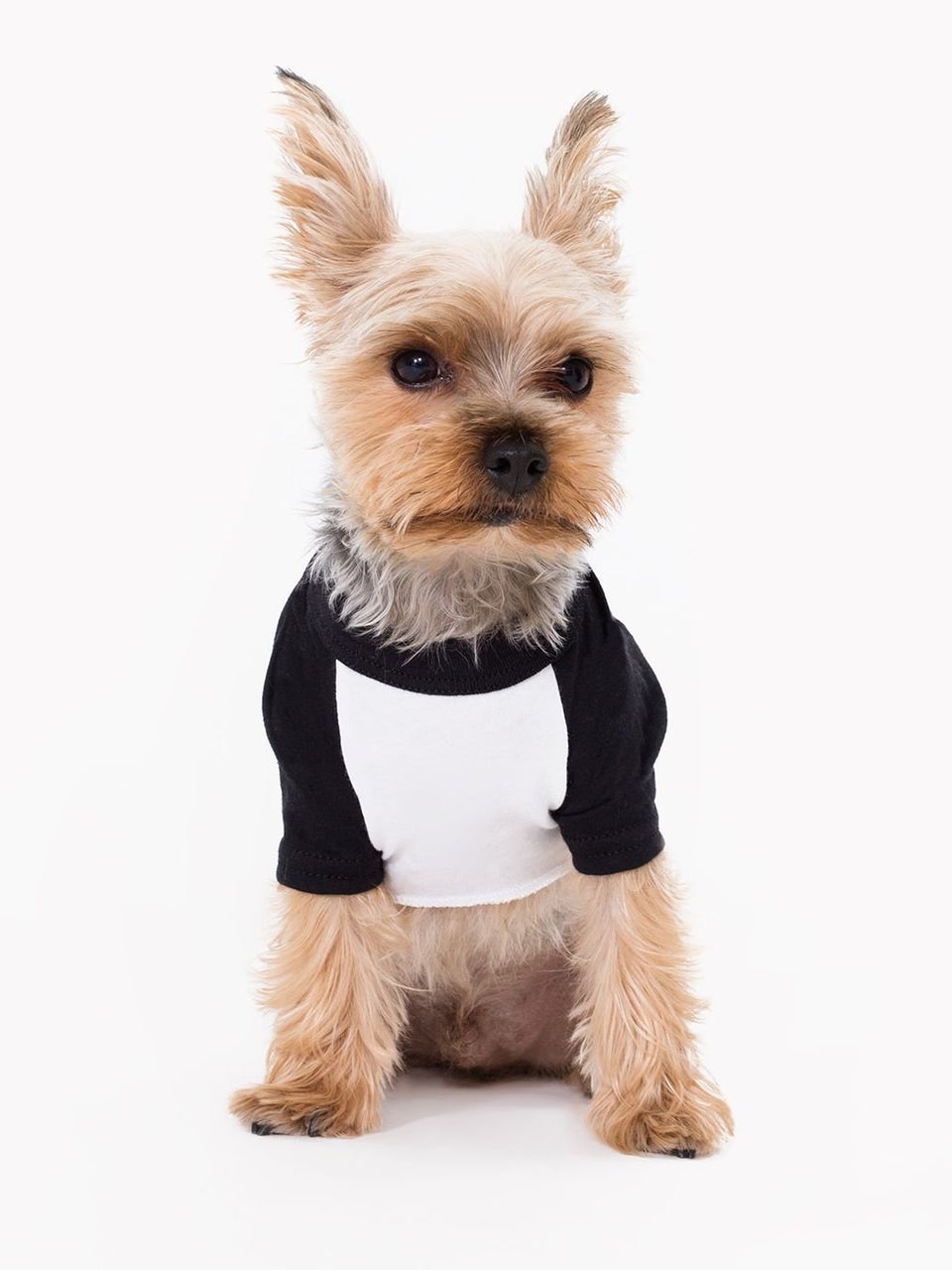 Janet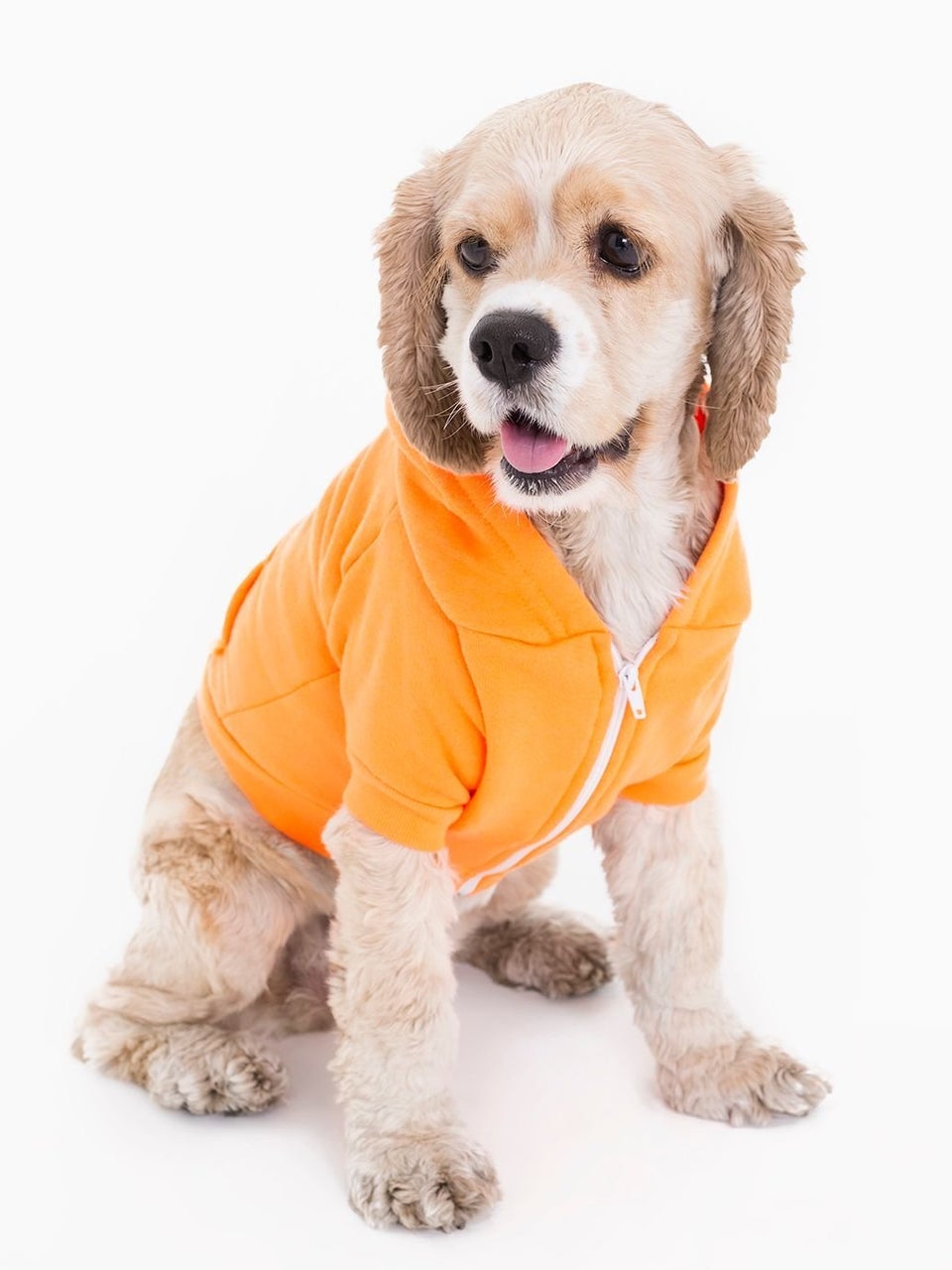 Rocky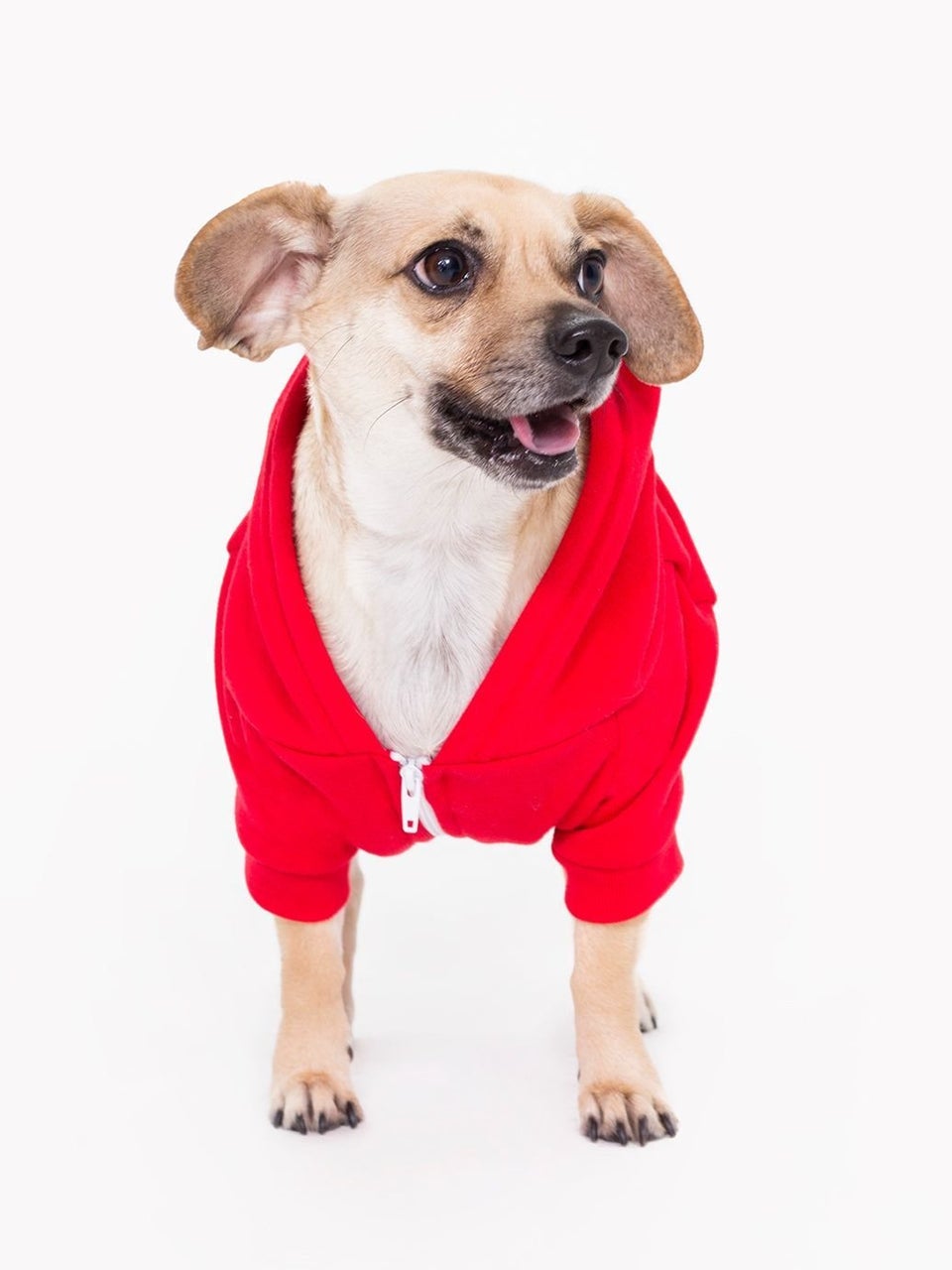 Noodles