WASHINGTON -- A national teachers union is set to spend a record amount in the 2014 election cycle, focused on ousting several conservative governors who have gone after labor unions and cut spending for public education.
American Federation of Teachers President Randi Weingarten told reporters Monday that the union was on the path to spend more in the 2014 elections than in any other cycle, including during presidential elections.
According to OpenSecrets.org, AFT spent nearly $8.3 million in 2008; $2.1 million in 2010, which was the last non-presidential election cycle; and more than $2.5 million in 2012.
AFT spokeswoman Kate Childs Graham provided The Huffington Post with estimates of the union's past spending that are significantly higher: $15.3 million in 2008, $18.6 million in 2010 and $19.5 million in 2012.
In this election cycle, an AFT official told HuffPost, the union is on track to spend more than $20 million to "try to dial back some of the damage done by the cuts to public education and public services and elect people who will fight for kids, families and communities."
Weingarten said the union has two main objectives this cycle: keeping Democratic control of the Senate, and winning six key gubernatorial races in Connecticut, Florida, Illinois, Michigan, Pennsylvania and Wisconsin.
In Connecticut and Illinois, AFT is defending Democratic incumbents. It is going after GOP governors in the other four states.
Republican Govs. Rick Scott (Fla.), Rick Snyder (Mich.), Tom Corbett (Pa.) and Scott Walker (Wis.) all were elected in 2010, when the fervor of the tea party helped sweep conservatives into office. Weingarten said that this year is the "second act" to the 2010 elections.
"If Tom Corbett had gone to the electorate and said, 'I am going to cut $1 billion out of public education,' do you think he would have been elected as governor? If Rick Scott had said, 'I'm going to go in and just cut education,' do you think he would have been elected governor? What we're doing is basically not letting these guys run from their records," Weingarten said.
AFT is working with the Senate Majority PAC on the Senate races and is focusing on getting Rep. Gary Peters (D-Mich.) elected in Michigan, and helping Sens. Mark Begich (D-Alaska) and Al Franken (D-Minn.) hold onto their seats.
Weingarten said the races the union is investing the most resources in are the ones that not only are close, but are also taking place in states where the AFT has a strong membership base.
"This election cycle is not about expanding membership," Weingarten replied, when asked why AFT isn't focusing on states such as Kansas that also have unpopular GOP governors and could potentially pick up new supporters. "This election cycle is about trying to make sure that political leadership does what they should do to create educational and economic opportunity and to promote democracy.
"You frankly want to work in places where you really are engaged in the community," she added, "and that's why these are the six that we selected, because we've been very engaged in Michigan. In Wisconsin, our members have seen first-hand what happened when Scott Walker came in and basically threw out collective bargaining. ... If you look at the last four years, these are all places that we've been very involved in."
This article has been updated to include additional information on AFT's spending.
Before You Go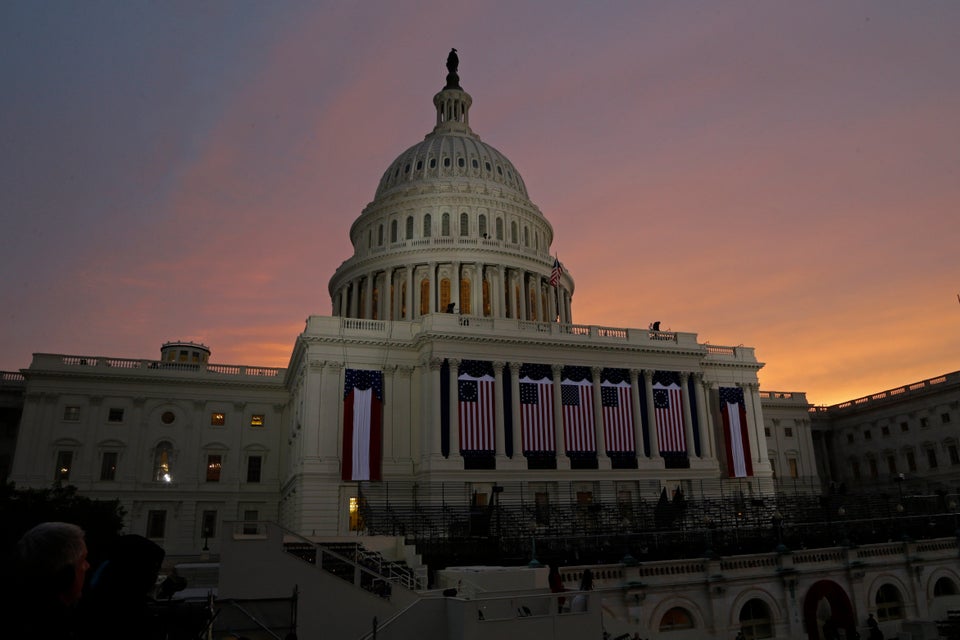 U.S. Capitol Photos
Popular in the Community