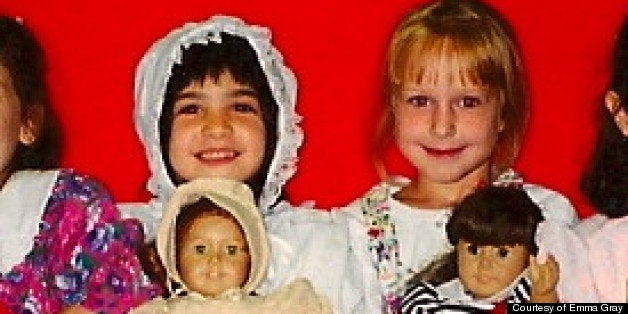 My American Girl dolls (I had Felicity and Kirsten) are some of the few toys that I'm still emotionally attached to. And from an unofficial poll of my coworkers, I've gathered that for many women who grew up in the '90s, the American Girls played an important role in their childhood. That's why reading Amy Schiller's April 23rd piece for The Atlantic on how these dolls have become increasingly commercial and lost their somewhat subversive edge made me especially sad.
The American Girl brand was founded by the Pleasant Company in 1986, according to AmericanGirl.com, with three historical dolls. Each was released with a set of six books that introduced readers to a specific time period through the eyes of a young girl. When I first became interested in the dolls in the early '90s, the American Girl characters included Felicity as well as escaped slave Addy Walker, Swedish immigrant Kirsten Larson, upper-class orphan Samantha Parkington and World War II-era Molly McIntire.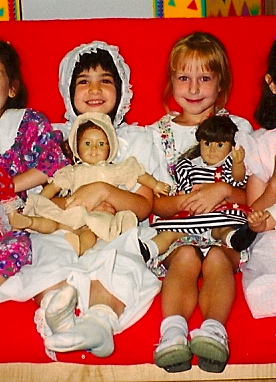 Me and my friend at my first-grade American Girl-themed birthday party.

Schiller argues that after Mattel acquired the Pleasant Company in 1998 and archived the historical characters to make room for the "My American Girl" line, the toys drifted away from dealing with era-specific issues of politics, gender and class. "With a greater focus on appearance, increasingly mild character development, and innocuous political topics, a former character-building toy has become more like a stylish accessory," she wrote.
The storylines that I remember best from the American Girl books are the ones where the characters interacted with the big issues of their times. Samantha marches for women's suffrage and demands better child labor laws, Molly knits socks with her classmates for the war effort, Felicity eschews gender norms in Colonial America and Addy grapples with racism and segregation. The beautiful outfits and fun (overpriced) accessories featured in the catalogs were likely part of what drew many of us to these dolls. But it's the stories and the bravery of the characters that stayed with us after we stopped wanting to dress up like them.
It's not often that young girls have the opportunity to see themselves in stories of U.S. history. Growing up, American Girls gave us a reason to learn about and relate to topics that might be hard for an elementary school child to connect with otherwise. As a white 6-year-old reading about Addy Walker's journey on the underground railroad, I was able to connect with the cruelty of slavery in a way that I wasn't in my classrooms.
The American Girl books didn't shy away from unpleasant time periods in U.S. history -- they forced young girls to confront them and think critically about the world. Somehow I doubt that a doll who is fashioned only to "look like me" has quite the same impact.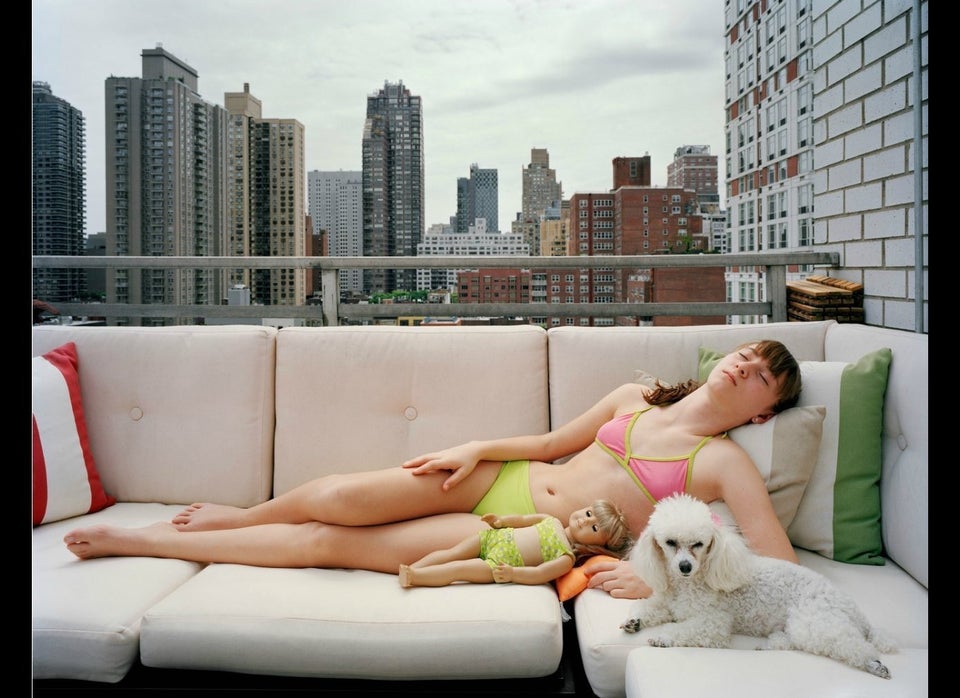 Ilona Szwarc's 'American Girls'
Popular in the Community