We've all been there. Hungry in a strange city and all you want is some good, homemade, local grub. Well, skip the chains and fast food and explore the culinary treats America has to offer with a food crawl! Here are five of our favorites:
1. Taco Crawl - Los Angeles, California
California's known as one of the best taco states in the country. If you find yourself in the mood for a Mexican feast that's muy bueno, then try Guisados for thick handmade tortillas and then hit up Los Cincos Puntos for cheap, big tacos. Then, rush over to La Flor de Yucatan Bakery for tender shredded pork. Finally, after a late night of partying, stop by King Taco to satisfy your taco craving with extra roasted green salsa.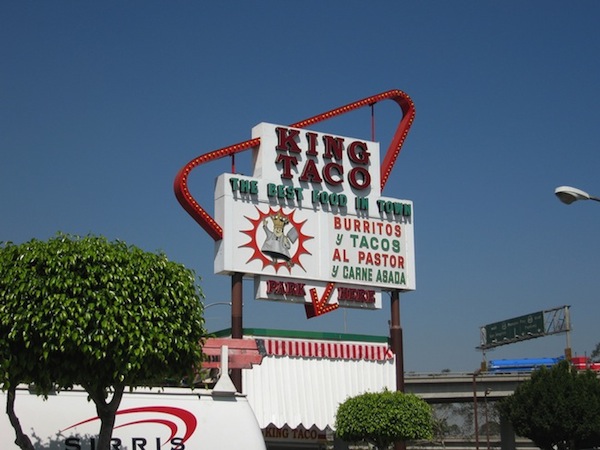 Photo via Flickr.
2. Wing Crawl - Buffalo, New York
So you're ready to get your hands on some of the best wings in the country? Then you gotta head over to Buffalo for classic, authentic wings! Start at Anchor Bar for the original Buffalo Chicken Wing, then go to Duff's Famous Wings for their extra-spicy "Death Sauce." Finish your poultry quest at Gabriel's Gate for huge wings and french onion soup!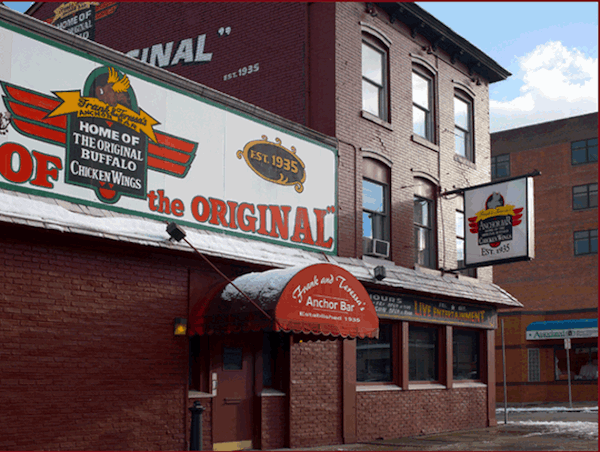 3. Ice Cream Crawl - Manhattan, New York
In the stifling summer heat, ice cream in the Big Apple is a great way to cool down. Hit up Three Tarts for house-made ice cream sandwiches. Then, head towards Blackwell's organic truck for organic scoops of coffee and strawberry ice cream. Continue your sweet tooth satisfaction at Chelsea Market for delicious soft serve. Still hungry? Look out for the Big Gay Ice Cream Truck, or stop by the BGIC shop in the East Village for soft serve with unique toppings like crushed vanilla wafers and sea salt. Watch out for brain freezes!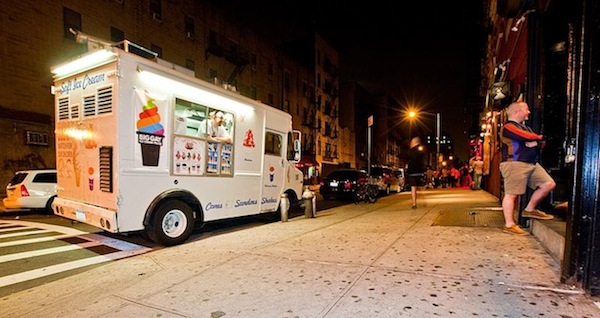 Photo via Flickr.
4. Coffee Crawl - Seattle, Washington
Go on a caffeine binge in the nation's top coffee city. Start at Seattle's Best for bold drip coffee. Make room for espresso and dark chocolate at Caffe D'arte. Just when you think you're completely wired, get a latte at Trabant Coffee & Chai and maybe even catch a concert!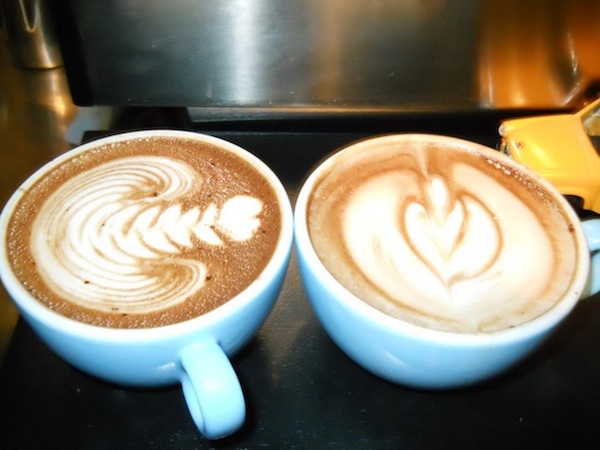 Photo via Facebook.
5. Cheesesteak Crawl - Philadelphia, Pennsylvania
Head to the Birthplace of Cheesesteak for a create-your-own Cheesesteak Crawl. Start at Pat's King of Steaks for the original 1930 cheesesteak. Then, head to arch rival Geno's Steak. Finally, finish up at famous Tony Luke's.
What are some other can't-miss foodie crawls? Leave your suggestions in the comments.