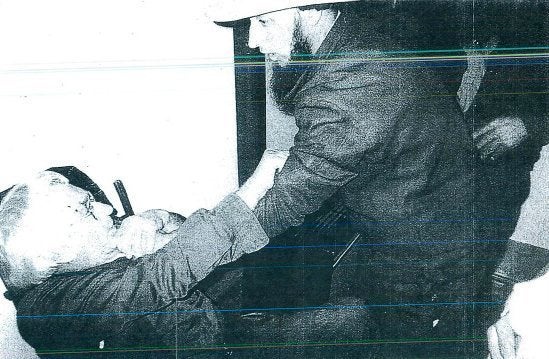 Samuel Mullet Sr. ordered his followers to hold down one of his former adherents and cut off his beard with horse-mane shears.
A photo of the incident, taken last October and featured below, shows one of Mullet's sons, Johnny Mullet, allegedly hacking at the facial hair of Raymond Hershberger. Nobody -- not even Mullet's attorney -- disputes that it happened.
Despite this acknowledgment, the image is being used as evidence that the Ohio Amish leader committed hate crimes against more than a dozen of his followers, Fox 8 reports.
In a U.S. District Court in Cleveland on Tuesday, Mullet's attorney said that he orchestrated the beard and hair cuttings of his followers to embarrass them. They had apparently strayed from their strict Amish lifestyle, Religion News Service reported at the time.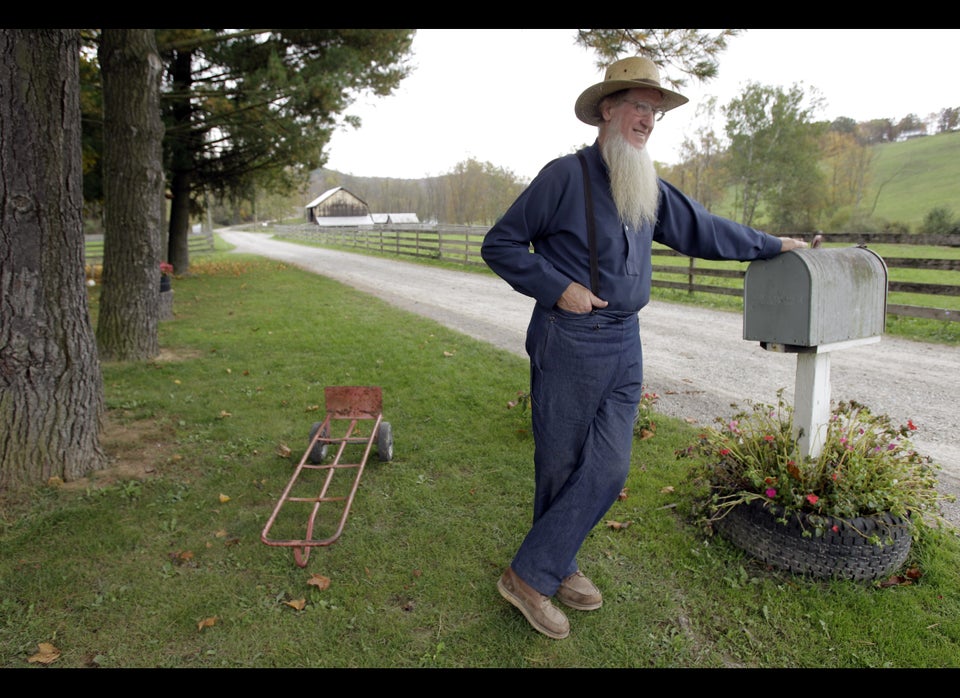 Amish Beard Cutting
"Why did they do this? I know it sounds strange: Compassion," defense attorney Dean Carro told jurors on Tuesday. "No crime has been committed. These were purely good intentions."
Ten men and six women, all members of an Amish community in Jefferson County, are charged with hate crimes and could face life in prison. Mullet is among the 16 individuals accused of carrying out the attacks.
Hershberger's son, Andy, and other victims say that the shame from the beard-cutting has forced them into seclusion, the Associated Press reports.
In Amish culture, hair and beards are considered sacred religious symbols. On Wednesday, Barbara Miller testified that she and her husband were attacked by Mullet and five of his followers, during which two feet of her husband's hair was cut off.
Fifteen other defendants in the case are accused of conspiring against the victims. Each has their own attorney.
The case is expected to last several weeks.
CORRECTION: A previous version of this story mid-identified the suspect in the photo as Samuel Mullet Sr. and not his son, Johnny Mullet.
Related
Popular in the Community