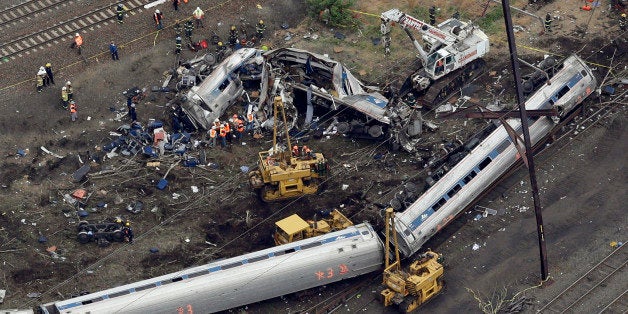 Sources familiar with the investigation of the crash told The Wall Street Journal that the train hit a sharp curve and failed to slow down. As NBC News reported, the speed limit on the curve itself was 50 mph, while the limit on the track preceding the curve was 70 mph -- still far below the train's apparent speed.
At least 7 people were killed and at least 200 were injured after the train overturned. Investigators couldn't immediately determine the cause of the crash.
A key safety system that slows down trains on curves was not yet installed in Philadelphia when Tuesday's disaster took place, according to an Amtrak newsletter earlier this year. Officials familiar with the crash also confirmed this to Reuters on Wednesday. The Positive Train Control technology is supposed to be installed on U.S. freight and commuter lines by the end of the year, but according to the January/February newsletter, it was only operational on 400 miles of track.
"It was probably bad timing," said Alon Levy, a mathematician at the Royal Institute of Technology in Stockholm who blogs about mass transit. He told The Huffington Post that if this system had been in place, it could have prevented the train from going too quickly around the curve.
National Transportation Safety Board member Robert Sumwalt also said on Wednesday that if Positive Train Control had been installed, "the accident would not have occurred."
Amtrak did not immediately respond to a request for comment. Last month, Sens. Charles Schumer (D-N.Y.) and Richard Blumenthal (D-Conn.) introduced legislation to speed up implementation of this technology.
Speeding has been the cause of several major train crashes in recent years. In July 2013, 79 people were killed after a train moving at 119 mph derailed in Spain. In December 2013, a Metro-North train crashed in New York City after a driver failed to slow down the train while rounding a curve. Four people were killed in that incident, and dozens more were hurt.
"You have a lot of questions, we have a lot of questions," Sumwalt said Wednesday. "We intend to answer many of those questions in the next 24 to 48 hours."
Amtrak Regional Train 188 was heading to New York City from Washington, D.C.
Related
Before You Go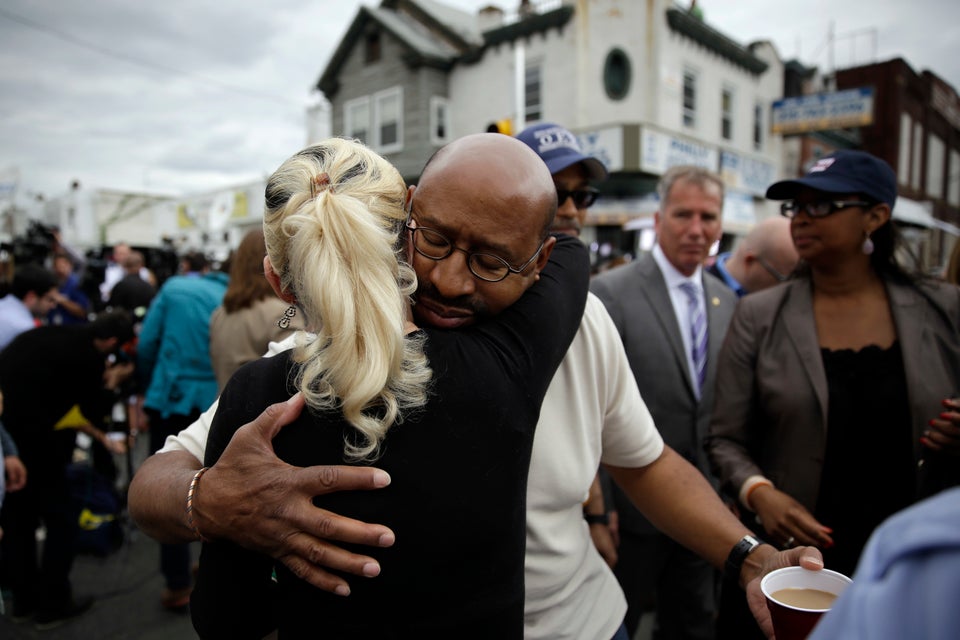 Amtrak Train Crash In Philadelphia
Popular in the Community