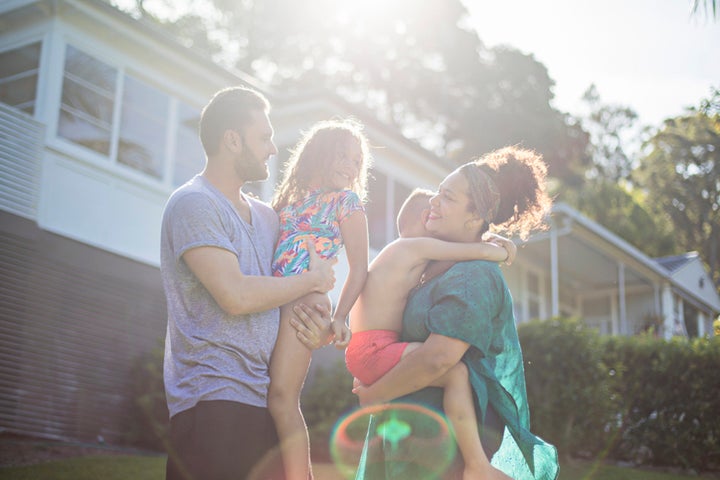 According to a recent LightStream survey, 93% of homeowners see the benefits in making eco-friendly upgrades to their homes*. Green home improvements not only help the environment, but they can also help increase your home's efficiency, reduce your energy expenses, and even help you and your family live healthier. But which eco-friendly home upgrades are right for you?
We invited licensed architect and sustainable design author Katie Vasbinder to help answer some of your most frequently asked questions about eco-friendly home upgrades. Katie owns her own home design firm, specializing in environmental design. She also authored an Amazon #1 New Release book on sustainable design. If you have questions about eco-friendly upgrades for your home, Katie has the answers you're looking for!
WHAT ARE THE BENEFITS OF GOING GREEN ON MY NEXT HOME IMPROVEMENT PROJECT?
The most obvious benefit of eco-friendly home upgrades is to the environment. The LightStream survey found that 50% of homeowners say they're investing in eco-friendly home upgrades because they want to be more eco-friendly. And since most eco-conscious home upgrades are intended to save energy and reduce your home's carbon footprint, these projects can also help you save money on your monthly energy bill.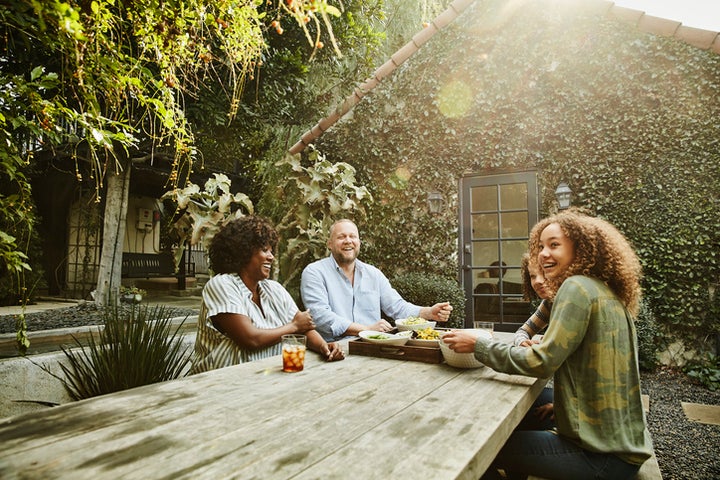 And for Katie, the benefits go beyond the environment and your monthly energy bill. "These upgrades can also improve your physical and mental health," she says. Many green projects, like replacing aging HVAC systems and installing skylights and energy-efficient windows, come with positive physical and mental health benefits for you and your family. "Access to more natural light can improve depression and sleep, and better indoor air quality can help with asthma and allergies."
I'M INTERESTED IN ECO-FRIENDLY UPGRADES FOR MY HOME, BUT WHERE DO I EVEN BEGIN?
So you have a great idea for an eco-friendly home improvement project. What's next? Diving into a green home improvement project can be intimidating and confusing. Katie offers some sage advice for demystifying the process and taking that important first step: "You'll first want to review your budget and timeline. Then, you can determine if you'll need to work with a designer or contractor to help you set goals and stay on track."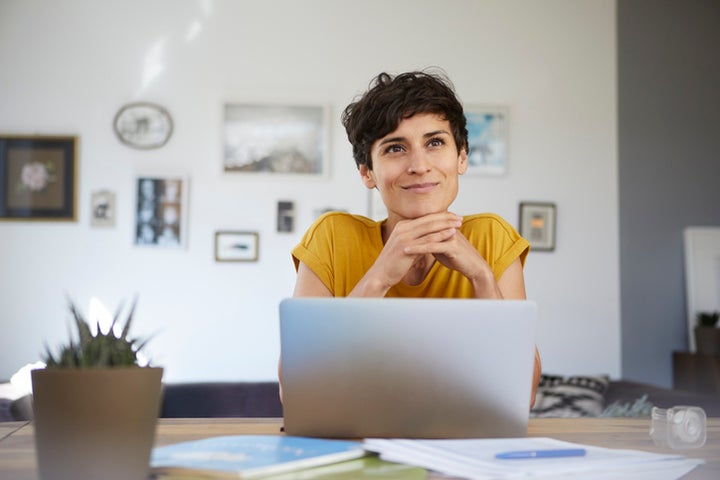 Depending on where you live, your green projects may also qualify for incentive programs offered by your local government. "It's a good idea to research any potential cost-saving incentive programs for upgrades for replacement of older windows with more energy-efficient types."
So how do you determine whether your green home upgrade is a simple upgrade or if you need to hire a pro? Let's find out...
WHAT ARE SOME SIMPLE ECO-FRIENDLY HOME IMPROVEMENT PROJECTS?
When it comes to eco-friendly and energy-efficient upgrades, many homeowners are starting small. According to the LightStream survey, the top eco-friendly projects homeowners are likely to invest in include replacing leaky faucets (62%), upgrading lighting (62%), and upgrading their home appliances (56%).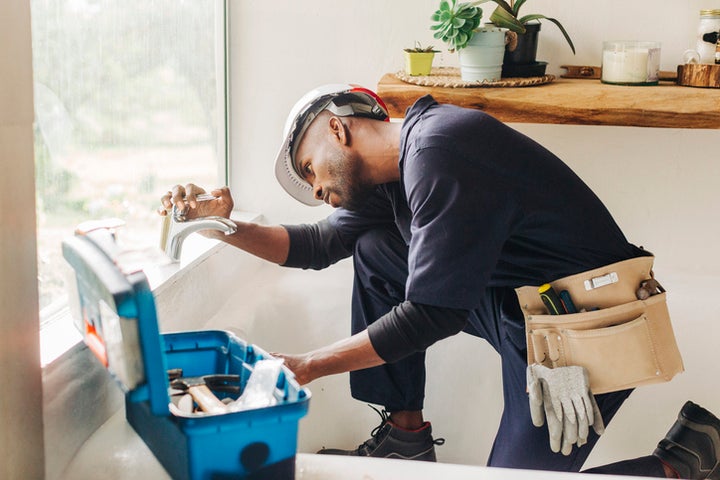 "There are a variety of simple eco-friendly upgrades you can do," says Katie. "From switching your fast flow showerhead to a slow flow, to swapping out old bulbs with LED bulbs... You can also seal open cracks in walls or foundations where heat loss occurs."
She also highlights the benefits simple household maintenance can have on your monthly energy bill: "Your home's heater is an appliance that often consumes the most energy. Be sure to change the air filter, check and clean out vents, and even consider an equipment upgrade."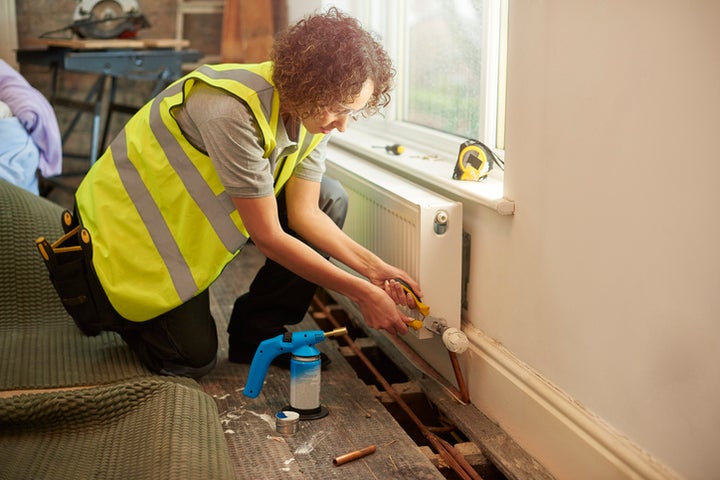 WHAT ARE SOME EXAMPLES OF BIGGER GREEN HOME UPGRADE PROJECTS I SHOULD HIRE AN EXPERT FOR?
There are some larger sustainable home upgrade projects that require a more professional approach. And while these larger projects often carry a heftier upfront cost, they're often where the more significant energy savings reside. Not to mention, they make a bigger impact on helping the environment.
"Some examples of bigger upgrades that you probably should hire an expert for include solar panel installation, window replacement, and any significant layout changes that allow for a passive design," Katie explains.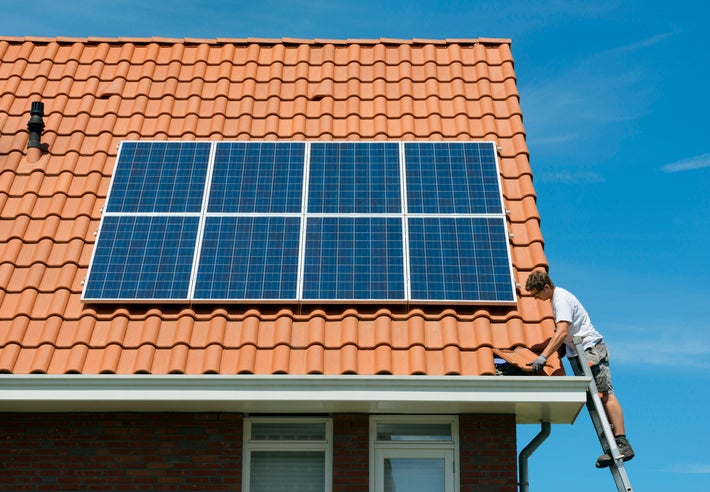 Larger projects like replacing your doors and windows, upgrading your HVAC and home water purification systems, installing solar panels or EV-centric garage renovations, and re-landscaping the yard require a bigger budget, more time, and greater expertise. But they can also yield much more significant savings in the long run.
And if your budget and schedule permit, Katie suggests considering some environmentally conscious design modifications to your home that can dramatically cut energy costs, such as adding windows and skylights to maximize your home's natural lighting: "You can add more south-facing windows for cooler climates and put rooms used most in daylight along this side of the home as well. Shading windows with exterior sunshades can also be a great way to let the winter light in while shading the higher summer sun angle in summer."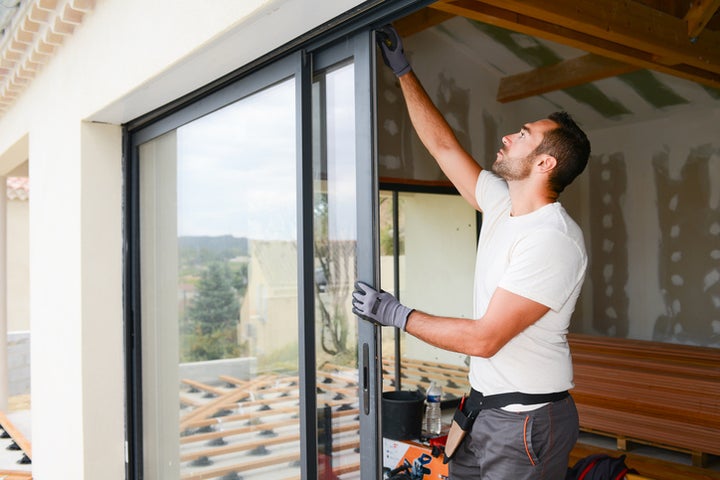 So, are you looking to make simple eco-friendly upgrades, or are you investing in bigger projects that require a specialist? It depends on your individual comfort level but here's a simple rule of thumb: When in doubt, hire an expert!
CAN I WORK WITH ANY CONTRACTOR ON MY GREEN PROJECT OR SHOULD I FIND A SPECIALIST?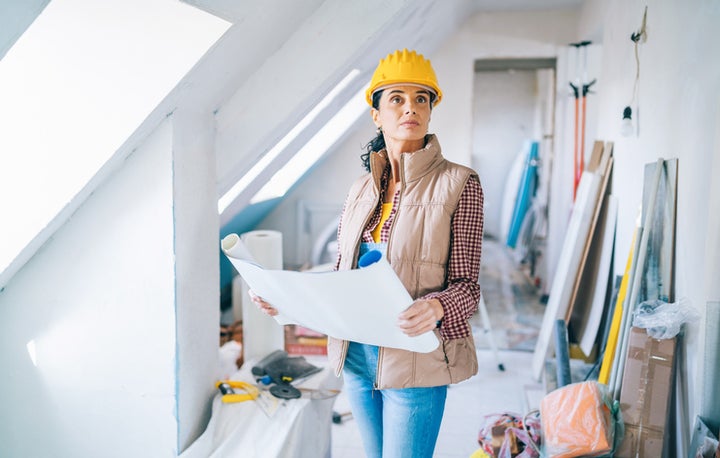 Most of your green home upgrade projects are perfectly safe in the hands of your friendly neighborhood contractor rather than a contractor specializing in sustainable design, says Katie. "For smaller projects, or in areas with limited access to specialized contractors, you can learn alongside a trusted contractor."
But, she advises, "It's often best to work with a specialist on any larger eco-friendly upgrades." A contractor specializing in sustainable design will always approach the project with your environmental objectives as a top priority. Outline your eco-friendly objectives with your contractor from the get-go so they'll also approach your project from an eco-friendly POV. If you're taking out a loan to cover the contract costs, make sure the funds can be used with any contractor and isn't limited to one selected by the lender.
And if you're still in the early planning stages and just need a contractor's perspective on your home upgrade project, many contractors offer virtual specialists and consultation services to understand how to make your home eco-friendlier and establish your objectives and get expert advice every step of the way.
WHAT ARE THE MAIN BENEFITS (AND RISKS) OF INSTALLING SOLAR PANELS ON MY ROOF?
"Solar panels provide energy without emitting greenhouse gases after installation, therefore reducing your carbon footprint." Katie explains, "A solar panel system in your home also gives you more control over your electricity." More control and less waste mean lower energy costs for you and you'll see those energy savings reflected on your monthly bill immediately.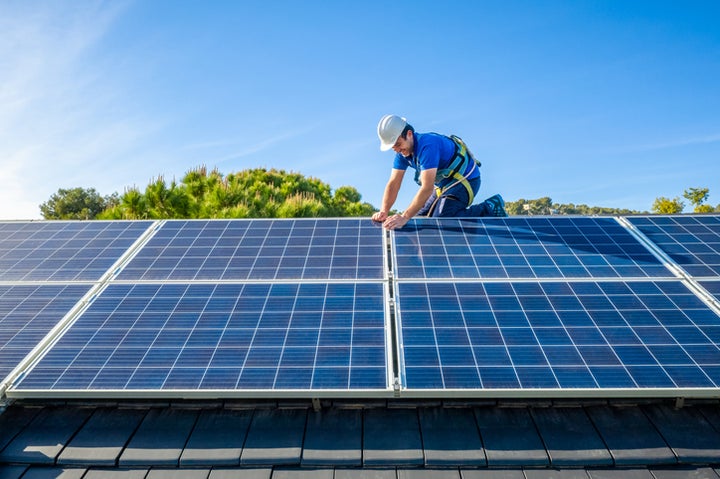 But solar panels may not be right for every home. "Some items to watch out for when considering solar panels include the orientation and size of your roof, any local regulations or restrictions, and how much weight your roof can handle. A specialist can assist you in determining the best option for solar panel installation."
And if it turns out that your roof isn't able to support solar panels, Katie says not to lose hope: "If your roof is not ideal for solar panels, either because of weight concerns or existing trees shading it too much, solar panels can also be installed on the ground!"
There are also many other home improvement projects that can make your home more sustainable.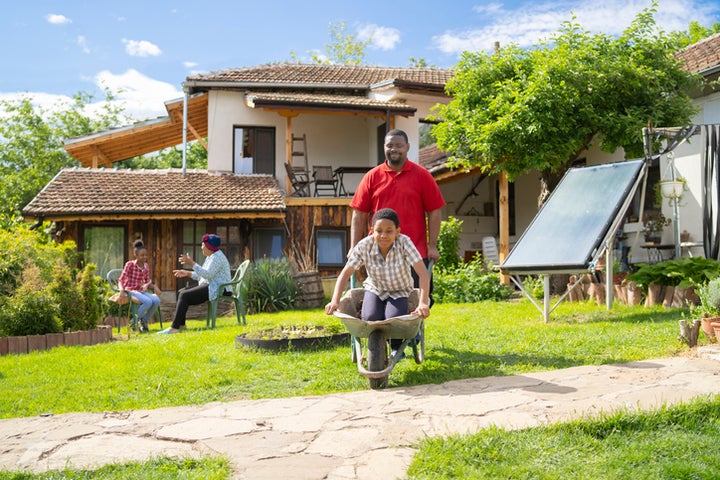 I ONLY HAVE THE BUDGET TO UPGRADE ONE ROOM IN MY HOME. WHICH ROOM HAS THE MOST GREEN POTENTIAL?
What if you don't have the budget to redesign your entire home from top to bottom? Which green home upgrades give you the most bang for your buck? As it turns out, it's often the rooms we don't spend much time in that provide the most energy-saving potential:
"Start by tackling the room that consumes the most energy," suggests Katie. "This may be the attic where insulation has aged and an increase in efficiency would improve your home's overall energy consumption." Katie also suggests prioritizing the high-energy mechanics of your home, like water heaters and HVAC systems that can often yield the most benefit from repairs or upgrades.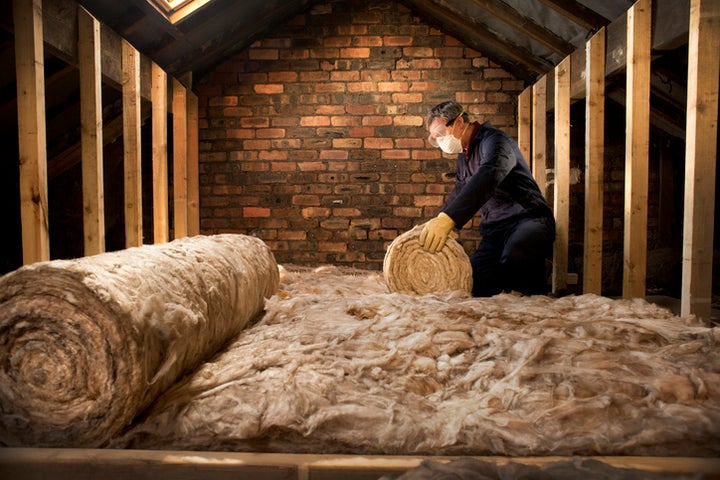 SHOULD I CONSIDER A PERSONAL LOAN TO FUND MY ECO-FRIENDLY HOME UPGRADE PROJECT?
Ultimately, this is up to you and your personal financial situation. If you decide to consider a personal loan for your green home upgrade project, do your homework to find what works best for your financial situation. Look into a home equity loan if your home has increased in value since you purchased it. If you have good credit, a home improvement personal loan could be the right option. LightStream, a nationwide online lender, offers home improvement loans to consumers with good credit. Funds can be used for any renovation expense — from contractors to appliances to furniture, landscaping and more. Loans up to $100,000 are available at a fixed interest rate through the entire term of your financing**. With no fees, appraisals, or collateral necessary, getting a LightStream loan is a quck, easy process that is managed entirely online.
And above all: Avoid financing your project using credit cards. Their variable interest rates can make your debt soar and your project MUCH more expensive over time!