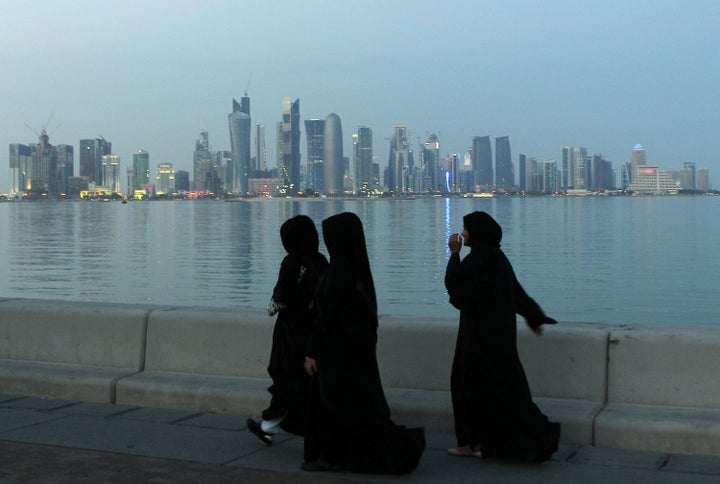 It's mid-day in early March and about a hundred women and girls are squeezed into a round "peace hut" in the Liberian village of Totota with the head of the new U.N. Agency, U.N. Women, looking on. Michelle Bachelet's face draws a look of compassion and concern as the ceremonies begin. A woman, perhaps twenty-something with a child in her arms, begins explaining with graphic hand gestures how her husband beat her; she had bruises and could barely walk afterwards. Her husband looks at the ground until it's his turn to reply. He agrees that he beat her, just not as bad as she says. The female judge moderating the process reprimands him and beseeches peace in the household.
When Bachelet took her first overseas trip in March, she likely surprised many by choosing Liberia, a tiny war-torn country on the West African coast. By many nominal measures, Liberia is an awful place to be a woman. Mothers have a 1 in 20 chance of dying in childbirth during their lifetimes, only about half of females attend secondary school, and about half of rural women marry when they're still technically children. But in one area in particular, Liberia is breaking record books: post-conflict justice, particularly for women, through mechanisms like the Totota peace hut. "I believe that women are very important agents of change, agents of development, agents of peace," Bachelet told me during that trip in March.
Five months later, U.N. Women is releasing its first annual look at the state of females worldwide. And it focuses on exactly that: peace and justice, a sector that underlies many of the areas in which women lag behind -- from property rights, to political participation, to economic opportunity, the report argues. Good laws have to be in place to protect women's rights. But perhaps even more crucially, a strong judicial system has to be able to act when those rights are denied, misappropriated, or trampled. In other words, the courts -- as the enforcers of rights and equality -- are vital to strengthening the position of women in the world.
As U.N. Women's first report, the 169-page document isn't just an annual report. It's also a glimpse into how Bachelet's philosophy about the agency should work: On the key institutions and structures without which everything else falls apart. The judicial system and the rule of law are things that Bachelet knows -- from firsthand experience as Chile's defense minister, and later president -- are key to building just societies. "I have a very deep commitment with justice, and of course women's rights is a matter of justice for me," she told me in March. "We have to do all we could to give them the possibilities and rights that they deserve."
Released July 6, the report begins with a celebration of the last century of progress. One hundred years since the civil rights movement, seven decades since women took to the labor force en mass, and 16 years after then-U.S. First Lady Hillary Clinton declared that "women's rights are human rights," the progress is undeniable. As the first annual report of the new agency, U.N. Women, puts it: "the past century has seen a transformation in women's legal rights, with countries in every region expanding the scope of women's legal entitlements." But of course there's a catch: we're really only halfway there. "For most of the world's women," the report continues, "the laws that exist on paper do not translate to equality and justice." Too many promises haven't been followed up with progress on the ground.
This disconnect -- between rules and reality -- is exactly where the report aims to enter the conversation. It begins by identifying where and why women often don't have equal access to justice. Here, the barriers are largely expected: logistical hurdles like cost and distance, poor institutions, cultural taboos, and social stigmas. From there, it looks for answers, and suggests a barrage of solutions from supporting women's groups, to making laws and processes more gender sensitive, to getting women personally involved in the rule of law as policewomen and judges. Post-conflict justice systems get a particular mention for their importance and sensitivity. And the report argues that using quotas to boost the number of female legislators can help ensure that women's rights are on the books.
There are a number of particular sectors where justice systems could do better, the report argues. Economically, women are still paid between 10 and 30 percent less than men who perform the same work worldwide. Legal restrictions on women's work are still common; a third of countries do not allow women in certain industries for reasons of a presumed lack of physical or mental fitness or out of concern for cultural sensitivities. In the Asia Pacific region, the report estimates that an extra $89 billion of annual GDP could be tacked onto -- if only women didn't face so many legal obstacles to work. The percentage of women working in the formal sector worldwide also seems have stalled at about 53 percent, where it has hovered since 1991. Equal treatment of workers is a clear entry point for new and better legal protections.
Reproductive rights are another area of concern noted in the report. Poor women are still far less likely than their richer national counterparts to have a skilled birth attendant present. Unsafe abortion is another plague that has done incredible harm; the report notes that some 20 million unsafe procedures are performed each year, killing 68,000 women. In Africa, Asia, and Latin America, more than 10 percent of all maternal mortality is attributed to illegal abortions. Rights for the HIV positive also have a long way to go. An incredible 63 countries still have laws on their books making the transmission of the disease a crime.
When it comes to the judicial system itself, women are also often treated unequally. Rape investigations and prosecutions are a telling example. An incredibly low proportion of victims ever report their cases to authorities -- a mere 10 percent, compared to 38 percent of robberies. The report also notes a dangerous trend of attrition along the subsequent stages of the judicial process. During each step of the way between, reporting a case and actually convicting a perpetrators, increasing numbers of victims simply drop out, whether for lack of time or funds, social or institutional barriers, or trouble with the investigation itself.
One thing that may help remedy the lack of justice for sexual crimes, at least at the early stages of such cases, is having women in positions of authority in the police and justice sector. In Liberia, for example, reporting rates for crimes against women went up in areas where an all-women brigade of U.N. peacekeepers was deployed. Unfortunately, there is long way to go in making this a global possibility: women today represent just 9 percent of all global police officers and 27 percent of judges.
On the subject of post-conflict justice in particular, U.N. Women is keen to emphasize the importance of gender sensitive law. The good news here is that recent years have seen an incredible de-stigmatization -- at least on an international level -- of sexual crimes. Whereas the Nurembourg trials after World War II skirted the issue (even though 2 million women were raped), the International Criminal Court, operational since 2002, has issued 23 indictments -- and 12 of them have contained charges of sexual crimes. The bad news, as with many sectors of justice, is that women still face a host of challenges in pursuing justice on the ground. Just one barrier: "Women's rights advocates report that some international investigators avoid pursuing these charges, citing reasons such as lack of evidence and women's reluctance to testify about rape."
In all of these challenges, U.N. Women is not likely itself going to be the actor of change, something that the report is conscious of throughout. But what it can do is offer the standards, the justifications, and the policies that might help. "I try to put myself in a head of government's shoes," Bachelet told me.
"People [should not] have to adjust to the system; the system has to be developed thinking on the people. That's the way I work."