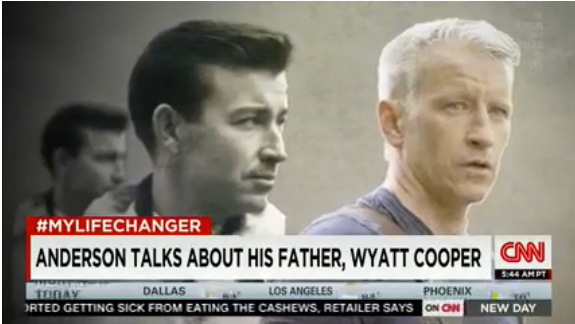 CNN anchor Anderson Cooper, known for his detached reportorial style, did something out of character on Tuesday.
As part of a series of stories called "The Person Who Changed My Life," the journalist spoke about his late father, Wyatt Cooper, who died when Anderson Cooper was just 10 years old.
"He gave me the sense that I had value, that my ideas mattered," Cooper said. "That instilled in me a confidence I don't think I would have otherwise had."
Cooper had written about his father in his 2006 book, Dispatches From the Edge: A Memoir of War, Disasters, and Survival -- in which he detailed the experience of losing both a parent and a brother to early deaths. (His older brother Carter took his own life in 1988.)
In the CNN segment, which aired Tuesday, Cooper opened up about how the death of loved ones has changed him.
"Loss changes you. Particularly when you lose a parent at a young age. The world suddenly seems a much different place. More dangerous. The person I was before my father's death, the person I was meant to be was far more open, more interesting than the person I've become," Cooper said. "I wish it wasn't so. But the self-reliance I learned has also served me well."
Wyatt Cooper died during open heart surgery on Jan. 5, 1978, at the age of 50.
"I used to think that was old, but now that I'm 48, 50 seems pretty young," Anderson Cooper said.
Cooper praised both of his parents.
"When you grow up secure in the love of a parent, it gives you a foundation that can carry you through all sorts of events in your life," he said. "That feeling of security and confidence, I still carry that with me today."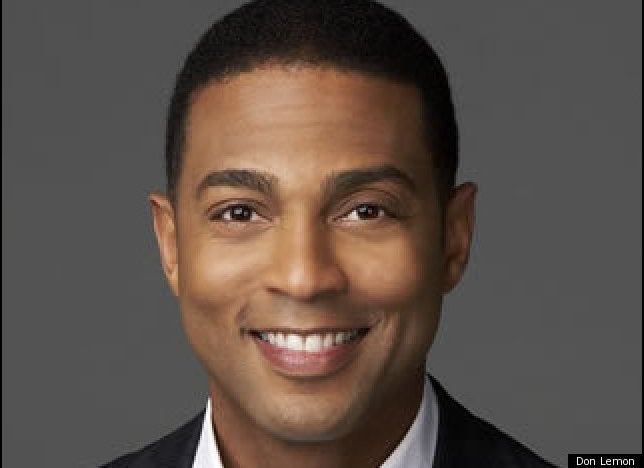 Faces Of CNN
Related
Popular in the Community