On Friday morning, "Today" aired an interview with the father of NSA leaker Edward Snowden, discussed the fallout from its recent talk with Paula Deen, and prepared for one of its summer concerts. It was in short, a regular day for the NBC show.
But Friday also brought a reminder of a far nastier moment in the show's history. It was exactly a year before that Ann Curry made her dramatic, tearful--and, for "Today," utterly catastrophic--exit as a co-host.
http://www.huffingtonpost.com/2013/06/25/ann-curry-reports-primetime-special_n_3498752.html?utm_hp_ref=media
There is near-universal agreement that "Today" handled Curry's ouster very badly, and the ensuing year has not been that good for anyone involved. Matt Lauer has not been able to shake the public perception that he was the man who engineered Curry's sacking. The show is resolutely stuck in second place behind "Good Morning America," despite periodic wins. Most of the senior figures behind the scenes have been replaced.
As for Curry, she is a rare enough presence onscreen that it has become newsworthy in and of itself when she does appear. Coincidentally, the network is set to air her first primetime special since her firing on Friday. It could, perhaps, be seen as a signal.
Related
Before You Go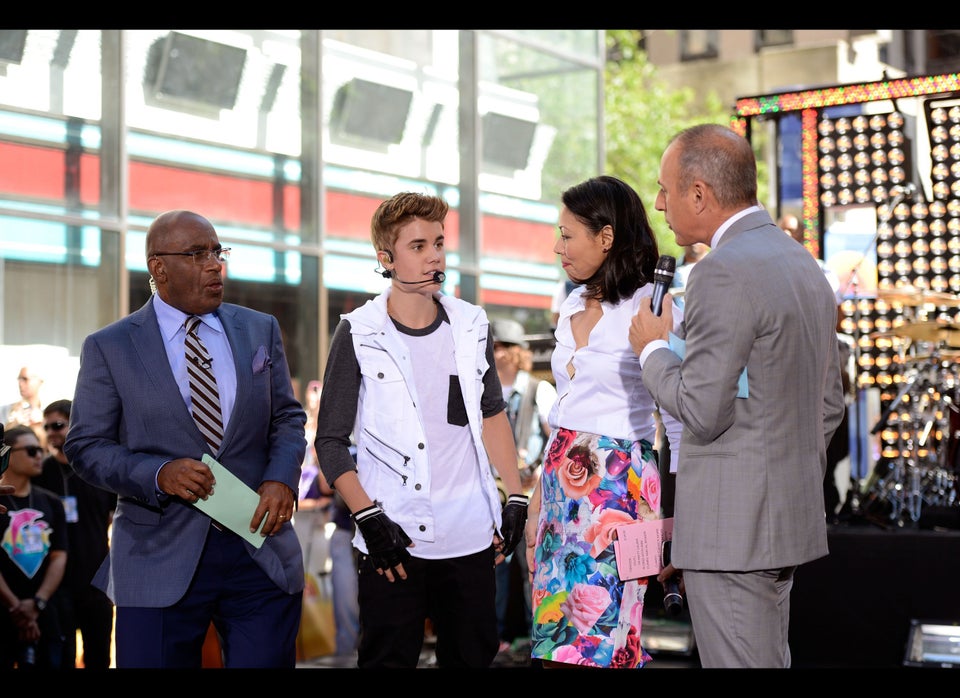 Ann Curry's On-Air Style
Popular in the Community