When NBC lowered the boom and (politely?) fired Ann Curry from the "Today" show back in July, America was left scratching her proverbial head. But we love Ann! What happened?
"One day I wore a multicolored dress and someone asked if I was trying to be Toucan Sam. But I chose it because I thought, This will perk up America. I'm encouraged by my bosses to wear these ridiculously high-heeled shoes because women say, 'I love your shoes!' So if it makes women happy, I'll wear them. But I'm still going to be me... I've tried to wear clogs and flats on TV and it hasn't gone well with my bosses."
It's true that Curry has worn some amazing shoes on "Today" -- which producers seemed determined to show off during couch interviews. But still, it's not like footwear was the one reason legions of American women took a liking to Curry's sharp reporting style.
"I've decided not to buy into the idea that I want to stop aging. My wrinkles connect me to my family, to my ancestors and to my future. This is how my father looked when he was my age. I've got cellulite because it runs in my family. I've got gray hair because I won't dye it."
So... did Curry's reluctance to slip into heels and cover her gray really contribute to her axing, as some websites have speculated? We suspect that her fondness for clogs might have earned her more teasing than serious scorn over at Rockefeller Center, but hey, you never know.
Click over to LHJ to read more of Curry's interview, and make sure to pick up the mag to catch a photo of the journalist without makeup. Below: see some of Curry's bright "Today" wear!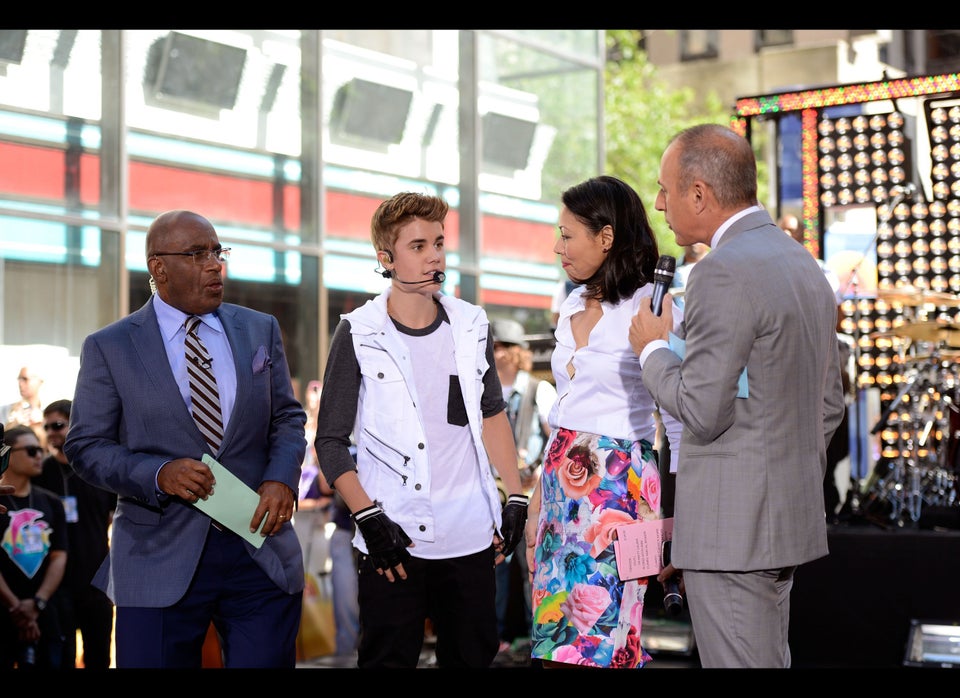 Ann Curry's On-Air Style
Related