In response to customers' complaints, fashion retailer LOFT has posted images of real women modeling the brand's clothing on the company's Facebook page.
On June 16, LOFT posted images of their new silk cargo pant on the company's Facebook page. The "flowy, cropped, light as a feather, [...] versatile" bottoms were worn by a blonde model, and fans were less than pleased with the portrayal of LOFT's "new go-to pant." Many called the pants ugly and thought it ridiculous that anyone would wear silk pants in the summer heat. One fan brought up a different point entirely:
Sure, they look great, if you're 5'10" and a stick like the model in the photo...if you're average height or short, and have curves, these will make you look really dumpy. Especially with the huge cargo pockets to emphasize your thighs, and a leg that tapers and will hit most of us in the widest part of our calf. What are you thinking, LOFT? Your clothes used to have classic lines that looked good on anybody; now they're all trendy and shaped weirdly.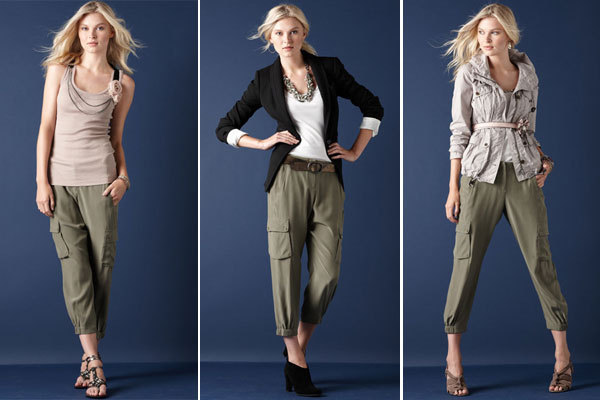 (The silk cargo pants, worn by a model)
Several similar comments followed, calling for the LOFT to show real women wearing the new pants. The company responded:
Thank you all so much for your comments and feedback. One of the requests we received was to show how regular women would wear these looks. Our Manager of Digital Programs (otherwise known as the woman who answers you on Facebook) has posted a gallery showing how she (me) would wears the pants at work, at night, and on the weekend. We hope you will take a look. And please stay tuned as we will be posting images of women at LOFT wearing the pants throughout the day!
The Manager of Digital Programs then uploaded three photographs of herself modeling the silk cargo pants to the LOFT Facebook page. Throughout the day, more images of LOFT employees (of varying sizes) wearing the cargo pants were uploaded to Facebook. And while some fans still thought the pants were ugly, many were pleased to see women of their size modeling clothing and were even more thrilled that LOFT listened and responded to their requests.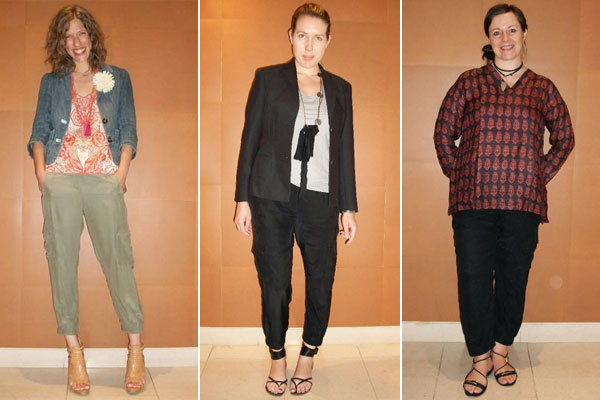 (Three of LOFT's employees modeling the silk cargo pants)