Although I got my Huffington Post blogger credentials in February, I didn't know what topic I should write about. I knew that I wanted to use the blog to write about Nepal and how the citizens of the country are working hard to bounce back from the Gorkha Earthquake (April 25, 2015), but whenever I sat down to write something I drew a blank.
While having brunch with one of my friends last weekend, I was sharing stories from my recently completed trek to the Annapurna Base Camp (ABC). I told him that ABC was probably one of the best hikes I had ever done and that it was sad to see that very few foreign trekkers were on the route this year because of the Gorkha Earthquake. The villagers along the ABC trek rely heavily from tourist traffic for their income and Nepal's GDP heavily relies on the tourism industry.
My friend suggested that I post some of my photos from the trek so that viewers of the Huffington Post can not only have an opportunity to see the beauty of Nepal but also promote Nepal and the ABC trek via their social media channels.
Acting on my friend suggestion I have made a slideshow of some of my favorite photos from the ABC trek. I hope the readers of the blogs not only enjoy looking at the photos but try to make Nepal a place to visit soon. Most of Nepal's hiking trails and tourist attraction were unaffected by the earthquake and Nepal is completely safe and open for tourism.
I hope that some of the pictures I have posted will inspire you to visit Nepal. We are looking forward to welcoming you all to Nepal in the near future!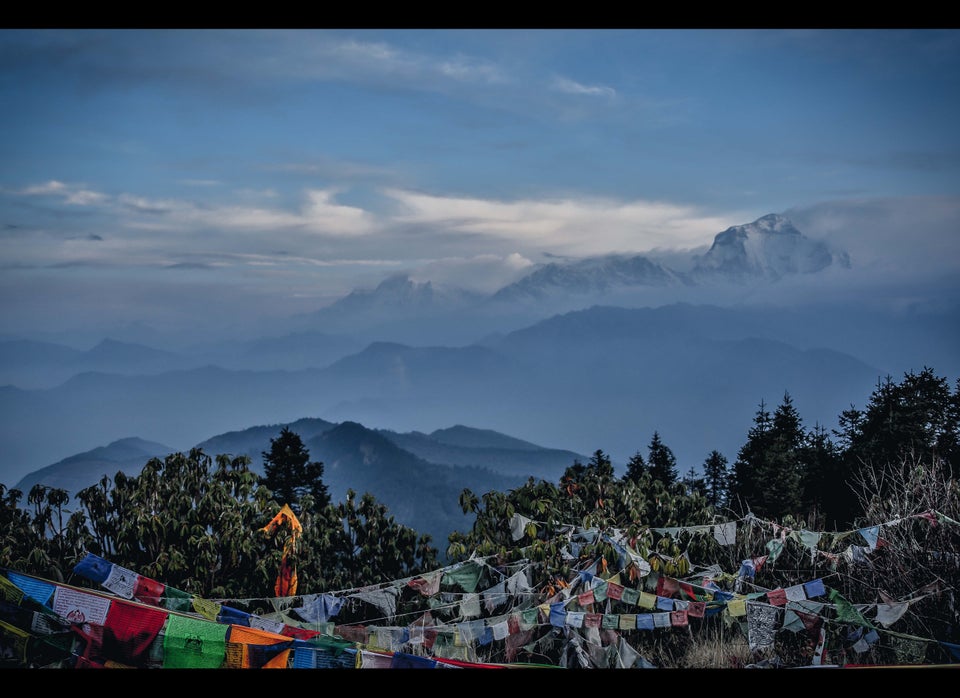 Visit Nepal - Views from Annapurna Base Camp (ABC) Trek
Related