Are you ready to Netflix and chill with your oldest bosom friend, Anne Shirley?
This week, The Hollywood Reporter announced that the upcoming screen adaptation of the beloved Canadian children's book Anne of Green Gables would be coming to the streaming service. First reported on in January, the miniseries was picked up by Netflix, which is working with the CBC to produce the eight-part series, titled simply "Anne."
Though fans have long been deeply attached to the 1985 CBC adaptation of "Anne of Green Gables," which solidified Gilbert Blythe's dream-boyfriend status and Anne's personification of every romantic, misfit girl's best self, there's no good reason not to get excited about this new adaptation.
And while Gilbert is forever our fictional boyfriend, a kick-ass lady team might put some much-needed attention back on the first and most crucial love story of "Anne of Green Gables": Anne and her bosom friend, Diana Barry.
When orphaned Anne shows up at Marilla and Matthew Cuthbert's farm, she's not the sturdy farmboy the aging siblings intended to adopt. Though they decide to keep her and become beloved parent figures to Anne, her first experience at Green Gables is one of rejection. When she first meets Gilbert, he taunts her with the moniker "Carrots" (get it? because of her red hair?), and they remain enemies for years.
It's sweet, loyal Diana who first gives Anne the unconditional love and affection the quirky redhead has been starved of for years, and Anne repays her in endless, melodramatic adoration. "Diana and I are thinking seriously of promising each other that we will never marry but be nice old maids and live together forever," she earnestly tells Marilla one day, well into her teenage years.
In January, when the CBC announced the initial order of the miniseries, the production team emphasized the contemporary themes that would be explored in the adaptation. "Anne's issues are contemporary issues: feminism, prejudice, bullying and a desire to belong," writer Walley-Beckett said in a statement at the time.
If there's one contemporary issue we can't wait to see brought to the screen in a 2017 adaptation of "Anne," as female friendship is purportedly having its pop cultural moment, it must be the girl power of Anne + Diana forever. It's the awesomeness of a love like this:
"Your solo was perfectly elegant, Diana. I felt prouder than you did when it was encored. I just said to myself, 'It is my dear bosom friend who is so honored.'"

"Well, your recitations just brought down the house, Anne. That sad one was simply splendid."
Um, hi, talk about #goals.
Before You Go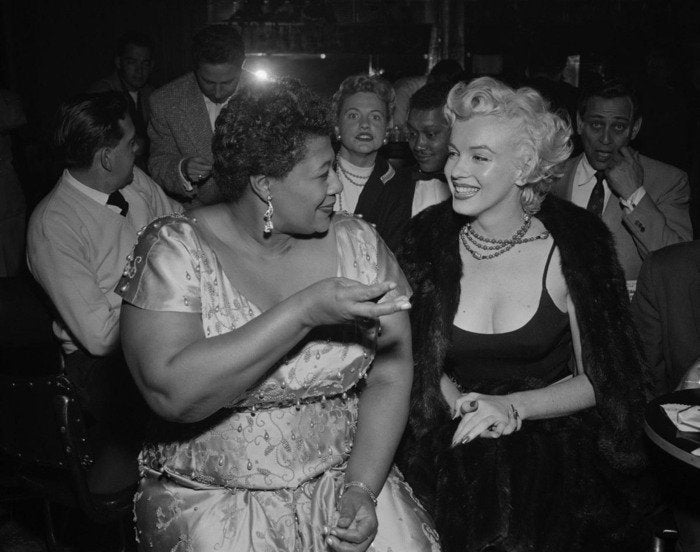 Famous Female Friendships
Popular in the Community