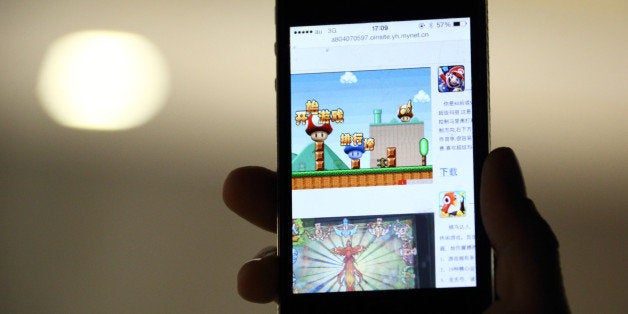 Today, President Obama will sign into law the Unlocking Consumer Choice and Wireless Competition Act, and in doing so, will achieve a rare trifecta: a win for American consumers, a win for wireless competition, and an example of Democracy at its best -- bipartisan Congressional action in direct response to a call to action from the American people.
The story of how we broke through Washington gridlock to restore the freedom of consumers to take their mobile phone wherever they choose is one worth telling, and a model worth repeating.
The effort began with a digital petition on the White House's We the People site, an online platform where citizens can offer ideas for the Administration to take action on important issues facing our country. A digital rights activist named Sina Khanifar submitted a simple request: restore an exception to the law to let consumers take their mobile phone to the carrier that best suits their needs by "unlocking" the device.
The petition drew an extraordinary response, with more than 114,000 citizens making their voices heard. And within two weeks, the White House answered with a call to action, laying out steps the Federal Communications Commission (FCC), industry, and Congress could take to ensure copyright law would not undermine wireless competition.
At the same time, Congress took action to heed this call in a bipartisan manner. As Chairman of the Senate Judiciary Committee, Senator Leahy partnered with the Chairman of the House Judiciary Committee to promptly introduce joint legislation restoring the exemption to allow mobile phones to be unlocked. The bill also directed the Librarian of Congress to determine whether other wireless devices, such as tablets, should be unlockable. This commonsense legislation ensured that consumers could transfer their phones between carriers, and that second-hand phones could be put to good use by new owners connecting to a network of their choice.
Then, the Administration and FCC worked with wireless carriers to reach a voluntary agreement to create more competition in the mobile space, lower prices and increase flexibility for every American with a mobile phone -- which, according to the latest statistics, is over 90% of the adult population. This unprecedented industry agreement has already made life easier for tens of thousands of Americans who took advantage of this service in order to switch carriers. Congressional action will now ensure that consumers on all networks can unlock their phones.
What we saw in the end was a bipartisan commitment to solve a problem that affects millions of Americans. This month, the Senate and the House both unanimously passed the Unlocking Consumer Choice and Wireless Competition Act -- the first time a We the People petition has led to a legislative fix. The bill not only restores the rights of consumers to unlock their phones, but ensures that they can receive help doing so if they lack the technological savvy to unlock on their own.
The most important part of this joint effort is that it will have a real impact. As long as their phone is compatible and they have complied with their contracts, consumers will now be able to enjoy the freedom of taking their mobile service - and a phone they already own -- to the carrier that best fits their needs. At a time when partisan gridlock all too often threatens progress on everyday issues that matter to consumers, working together we listened to your voices, and the American people benefited as a result.
Popular in the Community