WASHINGTON -- A Republican lobbyist hawking a bill that would bar gays from playing in the National Football League has a younger brother who is gay.
Dr. Jim Burkman, an anesthesiologist from Seattle, sharply criticized his lobbyist brother Jack in an interview on Monday night, accusing him of engineering a media spectacle to draw clients to his business.
"I think the idea that he is pushing legislation that is just hurtful and ridiculous is just plain stupid," said Jim Burkman. "He is not a legislator and he can't really push legislation. I don't think there are any cosponsors for a bill. It is just an attention grab and a media grab to pander to those folks who pay him to lobby on their behalf.
"He is my brother and I love him, and we don't see eye-to-eye on any political issues, certainly gay rights," Jim Burkman added. "But I told him years ago he should back off on gay issues, and if he ever crosses the line I would be happy to speak up as his gay brother. Today I felt he crossed the line."
The fraternal rebuke came just hours after Jack Burkman, CEO of the firm Burkman Associates LLC, announced that he had multiple members of Congress lined up to support his anti-gay bill. Notably, he declined to name those members. Nor did he reveal the language of the legislation. His announcement came in the form of a press release, giving it the scent of a finely crafted political publicity stunt.
In an interview with The Huffington Post, Jack Burkman said he would have 36 House members and five senators lined up to support the measure in three weeks. He stressed that the proposal wasn't bigoted, dismissing obvious parallels to the days when black athletes were banned from playing baseball.
When asked if he personally had any gay friends, Jack Burkman said he did.
"I think they would respect it," he said of how he anticipated his friends would react to his legislative gambit. "I would hope that they would respect that a person is doing what he thinks is good public policy and doing what he thinks is right for the country."
Jack Burkman never mentioned during the interview that his brother is openly gay, though he didn't hesitate to confirm his brother's identity when showed a disapproving tweet calling him "an ass."
"He and I have had great debates for years," Jack Burkman said in an email later.
For Jim Burkman, the debates haven't been all that great. The two brothers, separated by four years (Jim is younger), have spent a lot of time together, including several Thanksgivings at the house of Jim Burkman's former partner. Jack Burkman had "never wanted me to be gay and never wanted me to be public about it," his brother said. "But he has always been okay with me personally. ... I wouldn't say he has been supportive, but there has been no antagonism."
Over time, however, the brothers' politics have grown further apart, making it easier to simply avoid engagement on such matters altogether. Jim Burkman bit his tongue, for example, when his brother spoke out publicly against gay marriage, since the comments didn't resonate. But with the attention lavished on Jack Burkman's idea for legislation prohibiting gay NFL players, his brother said he felt he needed to break his silence.
"He has always asked me not to talk about it with people," said Jim Burkman. "But at this point, I saw this blowing up this morning and was happy to let my friends and people who I support and love know that I am firmly against my brother."

Before You Go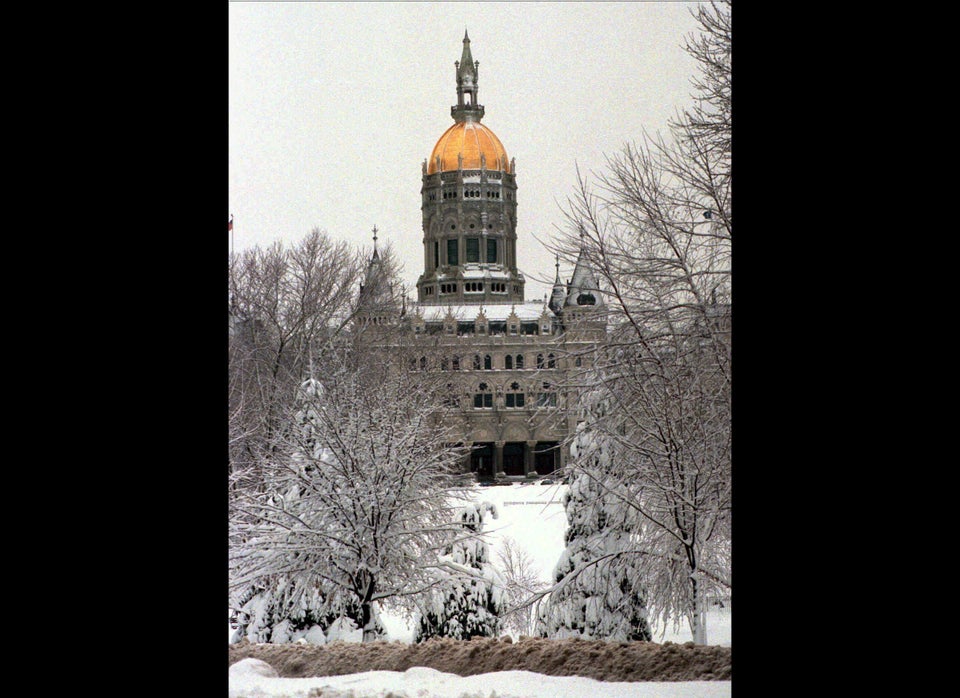 Gay Marriage In The United States
Popular in the Community