Of all the things that give me commuter-rage, probably nothing pisses me off more than seeing an about-to-pop pregnant lady forced to stand on the subway or bus. I have actually morphed into that crazy person who just starts yelling "ANYBODY GONNA GIVE THIS PREGNANT LADY A SEAT?" until someone feels ashamed enough to get up.
A more peaceful option: The BabeeonBoard app, which uses Bluetooth technology to allow you to "Offer A Seat" or "Request A Seat," which then sends a notification to anyone nearby who has also installed the app.
Hew Leith, CEO and co-founder of London-based innovation firm 10x, got the idea for the app after he saw an 80-year-old woman offer her seat to a heavily pregnant woman on the London Underground. He had been too busy using his smartphone to notice that the woman needed a seat and was mortified.
Like Leith, many who download the "Offer Seat" app just want to do their part to help. For women, the app could be helpful during the early months of pregnancy when you may be exhausted and nauseous but not obviously pregnant. (For that matter, the app could also help cut down on those humiliating-for-everyone instances where someone who is not with child gets offered a seat.)
It's free to download the "Offer Seat" app (aka, be a good person) but it's $3.99 to download "Request Seat." The proceeds are donated to Project Healthy Children, a nonprofit that designs and implicates food fortification programs.
Ultimately, both people have to install the app for the process to work, but I honestly think we should make this a thing that everyone has on their phones. (And while we're at it, maybe add options for the elderly and moms juggling a baby and a stroller?)
Related
Before You Go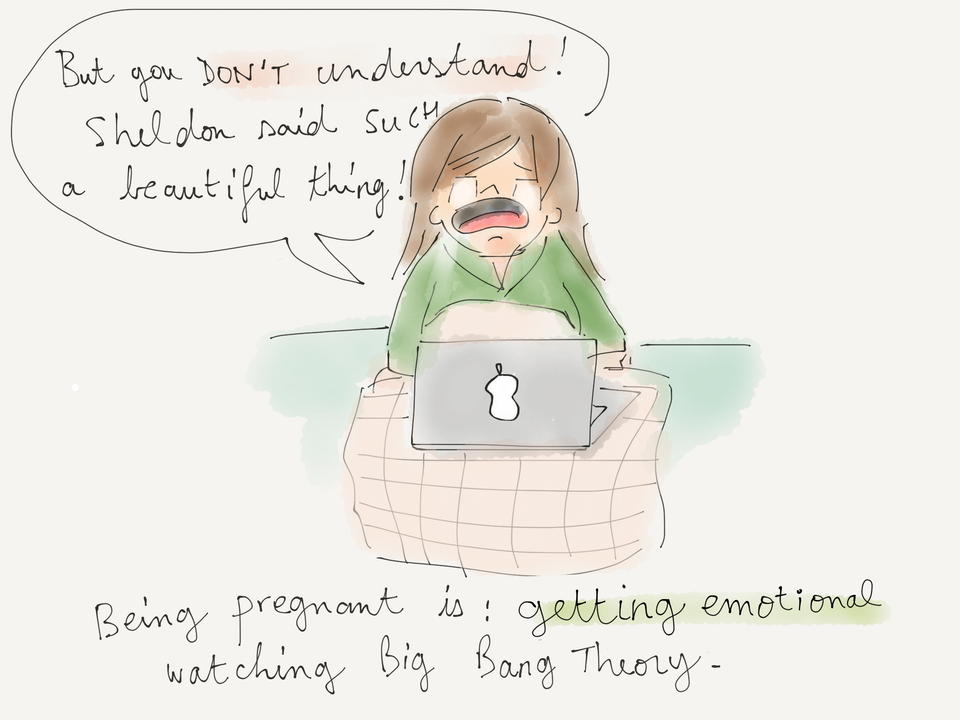 These Illustrations About Pregnancy Are So Spot-On